Landing Page Templates
9+ Popular Responsive Landing Page Templates
They don't call a landing page the 'lead capture page' for no reason. This, after all, is the page that any visitor to your business website will arrive at. If they are a first time visitor, then whether they stick around or not depends entirely on what kind of an impression the landing page makes, whether it captures them or not. Our collection of great sample landing page templates can serve as examples and guidelines as you create your own landing page. With their catchy designs, responsive layouts, fluidic sidebars, prominent CTA elements, and widgets such as live chat, these landing page designs are winners all the way.
Real Estate Agency HTML5 Landing Page Template – $14

This design serves as a very good landing page template to showcase your real estate business. It is fully responsive and also incorporates the color switching feature. The template also includes various other great features to perfectly suit your needs.
Flat Multi Purpose One Page Landing Page Template – $10

The template you see here can be used for different business purposes. It has a very creative design and fits best if you need a modern website. Various wonderful features make this template even more perfect as a landing page.
Responsive Business Landing Page Template – $14

This is one of the best landing page templates that you can find. It is enriched with excellent features and perfect for any kind of startup for effective product showcasing. Just download this template, customize it and see its benefits.
Xapo – Responsive Landing Page Template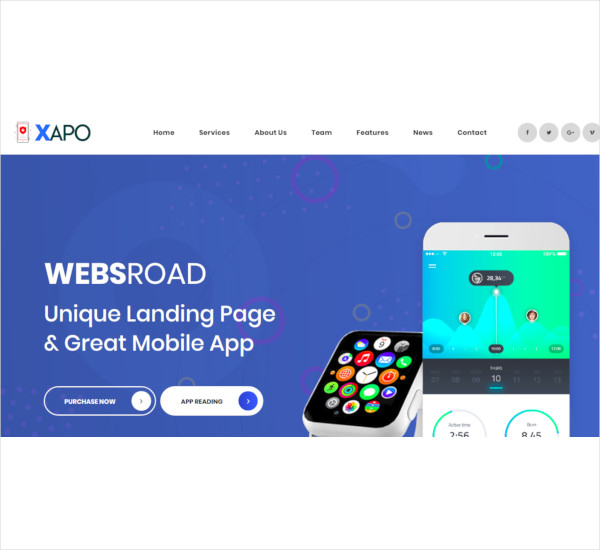 This is yet another template with a modern layout and creative design. It has very appropriately used colors and images for its background, which will instantly attract more people. It is an exceptional template that will certainly impress its visitors.
Travel & Accommodation Landing Page Template – $15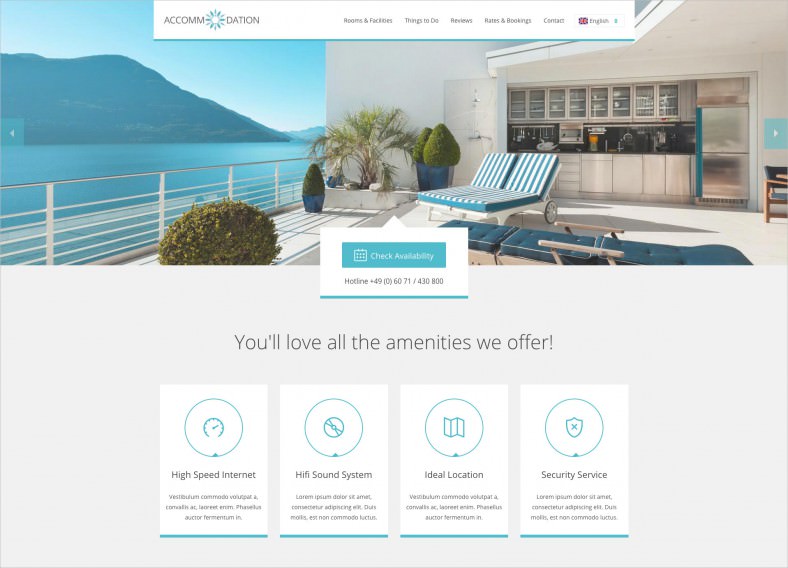 For a travel website, it is very important to have a beautiful picture, creative layout and easy navigation steps, just like this template. Only then will people get impressed and feel the urge to book for accommodation at your place.
Responsive Beauty School Landing Page Template – $14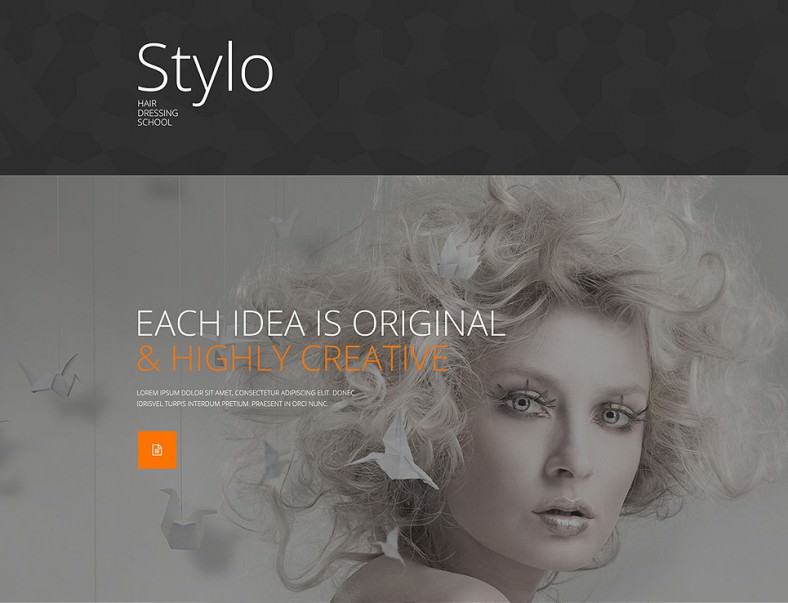 This template has got a very creative touch to it, which instantly lures people towards your beauty school. It comes with various excellent features that help you showcase your services effectively. This template is a must try for your business.
HTML Landing Page Template for Consulting Business – $12

The HTML Landing page template for consulting services comes in a very professional layout. This is the best kind of template for your business. It is fully responsive and offers great features that are perfect for all consulting business websites.
Responsive Landing Page Template for Video Gallery – $14

This wonderful template helps you showcase your videos in a great way. This landing page template has amazing set of features that make it the best template for your video gallery. Download this template and experience it to believe it!
Multipurpose Landing Page Template – $14

Here is the best landing page template that can be used for different purposes. It comes with great features that make it suitable for all kinds of websites. So you need not create everything new, instead, just download this template.
Responsive Traffic School Landing Page Template – $14

Get this landing page template for your traffic school website. It is exactly the kind of template that you are looking for. It is fully responsive and also comes with parallax effect. This is the perfect template for your website.
Landing page is the heart of any website as it is the first thing people see about your business. It should be perfect in order to leave the best impression. Above templates are designed to perfection keeping this in mind.