When it comes to landing page templates for corporate websites, you will be amazed to see the sheer number of templates that are available right now! And these templates all have their own unique features and styles, which you can customize to every extent possible. For example, there are templates which are column based, and come with 2 column layouts. These templates are all compatible with the latest internet browsers, and all of them support high resolutions as well.
And if you want something bigger, then there are templates that have 4 column layouts, so that you can put in more info into your website, and these templates also come with responsive designs, which ensures that they work flawlessly on all display devices, be it a personal computer or a smartphone or tablet. There are also templates which allow users to host books and app landings as well on your websites, and these templates are also equipped with the latest features from the HTML5 and CSS3 platforms.
121+ Corporate Templates in PDF, Word, Excel, PSD, Google Docs, PowerPoint, InDesign, Apple Pages, Google Sheets, Publisher, Apple Numbers, Illustrator, Apple Keynote, Google Slides, HTML5 - START DOWNLOADING
Insure Landing Page
Collage Career HTML Landing Page
Apart from all this, these templates also come with tons of options when it comes to customisation. On an average, any of these templates will contain upwards of 200 font styles, so that you can make your website look very catchy, and there are scores of options in terms of colour, design, themes and layout. You even get a plethora of options for icons, which ensure that your site looks like no other. So be it a classic style or a retro look you are aiming for, there is some template to make your landing page the most attractive.
Flátro – Multipurpose Premium Landing Pages
Build Your Email List
Advisa – Marketing Landing Page
Condio – Real Estate One Page & Landing Page

LandX – Multipurpose Bootstrap 3 Landing Page
Alga-One Page PSD Template
Responsive App Landing Page
Conversion – Responsive Landing Page
Modest – Responsive Landing Page
Corporate Landing Page
Cleaness Responsive Business Landing Page
BekkoQ MultiPurpose Landing Page Template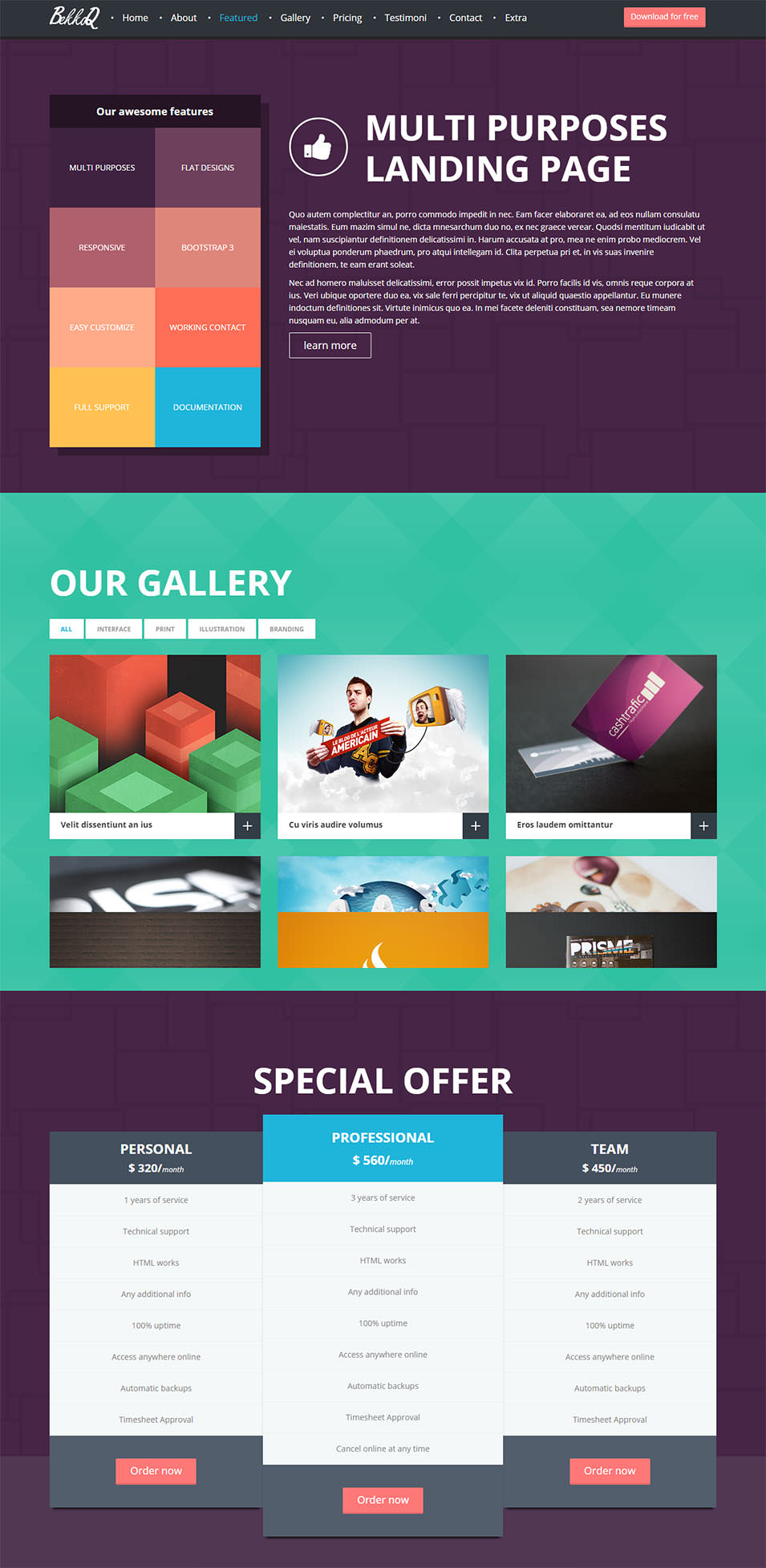 Skyline Corporate Landing Page
Oneturn – Marketing List Builder Landing Page
Business & List Builder Landing Page
Corporate Responsive Bootstrap video
Signup Landing Page
Mady – Bootstrap App Landing Page
Landever
Corporate Bootstrap 3 dark edition