Mobile Templates
10+ Amazing Mobile Templates For Developers
For developers we offer the best of the best templates with all the latest premium features. Retina display, high resolution and responsive layouts are the basic requisites for templates to be a part of this collection. These templates also have highly SEO friendly nature. We make sure that you can share your previous creations on social platform by integrating social widgets with our jQuery enabled and multipurpose designer templates. These can be used for commercial purposes, especially if you are an app developer or even for business purposes if you are looking forward to creating an executive portfolio.
These App Pro mobile templates for app developers allow you to share your previous work over the social media through the integration of social widgets within these designer templates.
Mobile & Tablet Web Template – HTML5 & CSS3
Mobile App Showcase WordPress Theme
App World Mobile Templates For App Developers – $13

These app world mobile templates for app developers provide the first step towards building a competitive mobile app that focus on SEO, is ad-friendly and usable, and leads to optimum conversion.
Apple chic Mobile Templates For App Developers – $18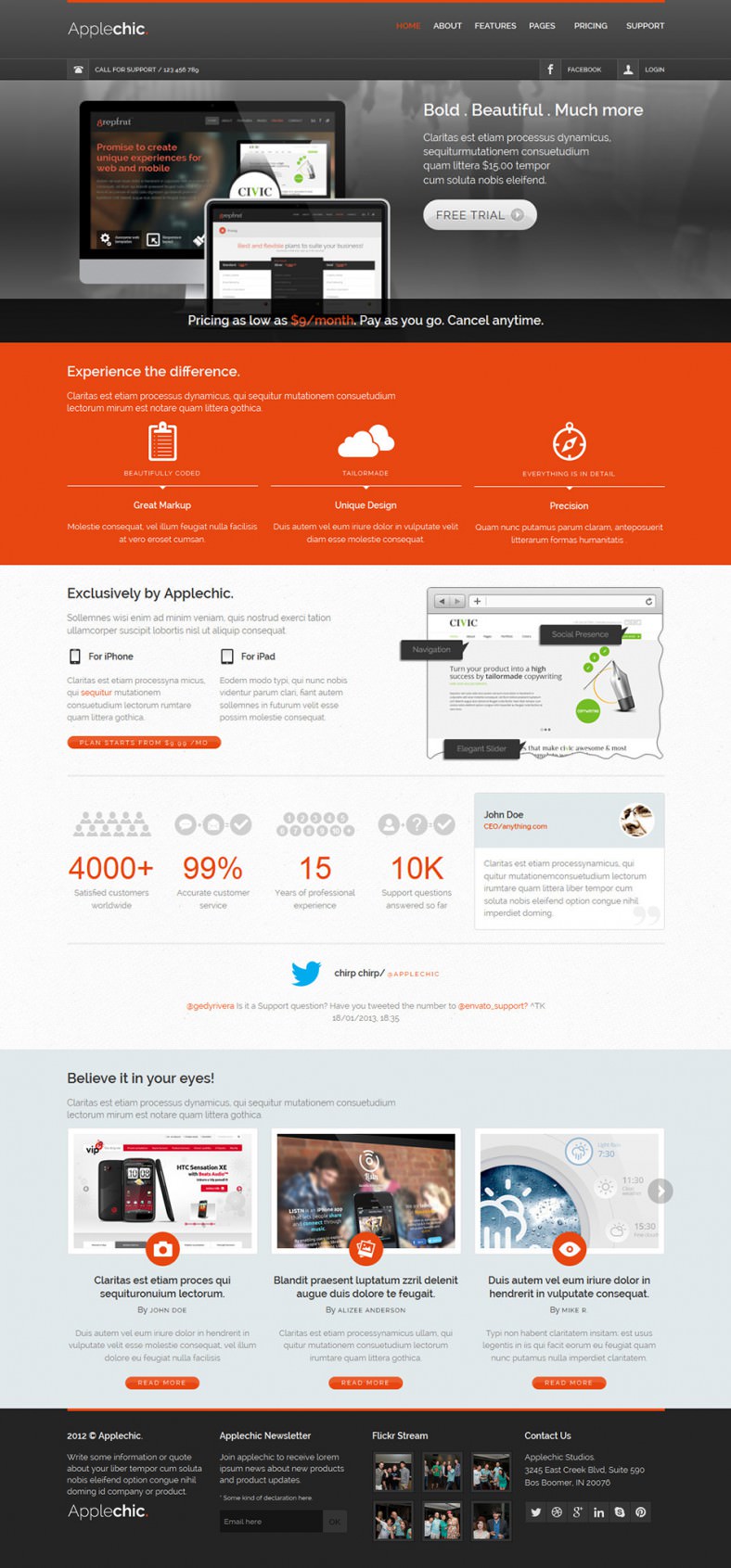 These apple chic mobile templates for app developers offer users all of the latest features, including retina display, responsive layouts and high resolution, while also providing SEO-orientation, and many more.