Mobile websites are very popular these days since they are extremely portable and can be accessed from anywhere. Therefore, to make them smoothly functional, you would need some of the best mobile website templates so that the website is always up and running. The free mobile website templates are now being installed in a variety of mobile devices and they are compatible to the core. They have some of the top themes which will help you to customize your website as per the requirements. You can get these templates free of cost however a premium version would cost you a few bucks. These templates are packed with a variety of features starting with basic mark up like contact page, complete markup reference page and a plethora of post styles. These templates are ideal for blogging purposes. There is a wide array of colors to suit different styling options. You can also upgrade these templates so that you remain updated with the most recent offers and promotions. A much needed set of templates if you truly want to enrich you're the websites in your mobile and give them a cutting edge over others.
Corporate Flat Bootstrap Website Template
Landing Page Bootstrap Responsive Web Template
Mobile App Bootstrap Responsive Web Template
Clinical Care Mobile App Flat Bootstrap Web Template
Cookhouse Mobile App Bootstrap Web Template
Online Bill Payments Bootstrap Responsive Template
Matchmaking Mobile App Bootstrap Web Template
Travel Hunt Mobile App Flat Bootstrap Template
Appliance Mobile App Flat Responsive Web Template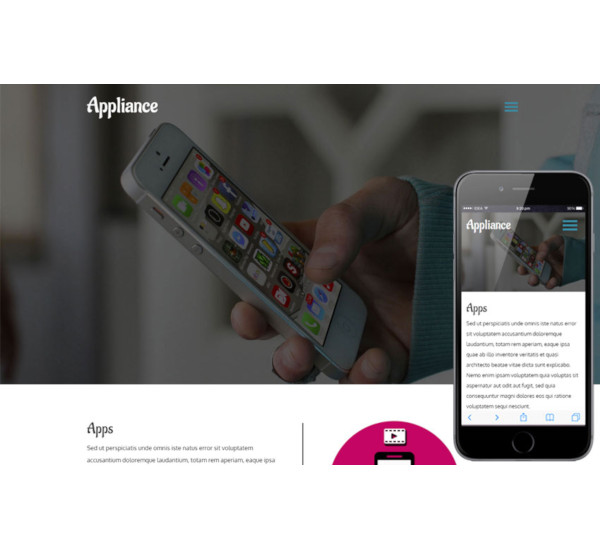 Fortune Estates Mobile App Bootstrap Web Template
Introduce yourself to the audience and make a first and long lasting impression with this lazyday flat bootstrap responsive template. It enables you to display crystal clear images.
Ruddy a Corporate Business Flat Bootstrap Responsive web template leverages a flat responsive design and comes across as a multipurpose website template. With a nice grid of elements and a pleasing color scheme, thisone's a winner all the way.
Cyan Flat UI KIT Responsive mobile web template is the perfect UI design assets kit for mobile and web app developers. Check out the PSDs and 3 variants, specialized for smartphones, mobiles, and website