Survey Templates
10+ Business Survey Templates
A business survey is a process of analyzing a venture as is or was in the market. The preliminary goal is to identify whether a company is meeting its goals. Also known as the enterprise analysis, the evaluation seeks to investigate the profitability of a continuing business or a potential venture, and whether those goals align with the expectations of the businesspersons.
The duration of a survey samples is finite, but how long the process is likely to take, depends on the limits of the evaluation. Usually, a survey is continuous and the business should treat the process seriously because it is one of the most profitable strategies for evaluating an enterprise.
Business Survey Template
New Business Survey Template
myfloridacfo.com
Did you know that you could use business survey template to collect, analyze, and use relevant business data to develop useful business strategies? You can download this template for help. You may also see Site Survey Template.
Farm Business Survey Template
fbspartnership.co.uk
Instead of depending on expensive software to do a business survey, you can download, customize, and use this survey of activity template to gather data. The template is print ready and simple to customize.
Business Customer Survey Template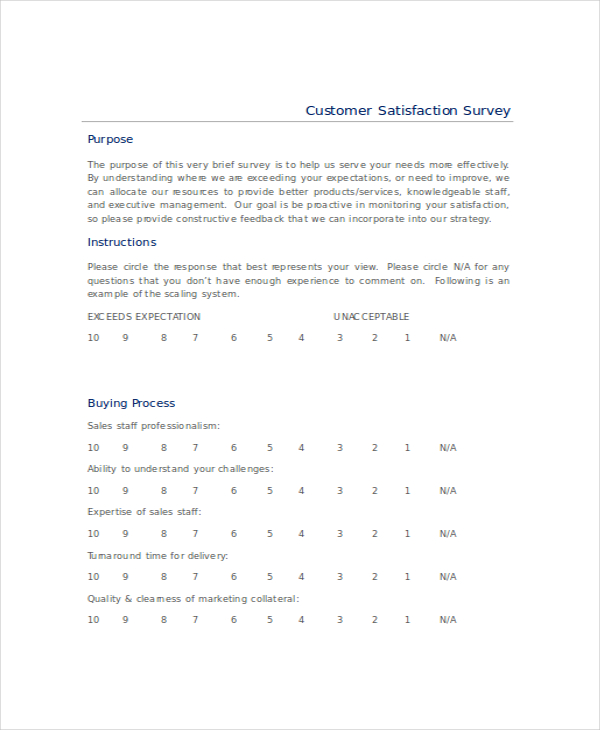 us.smetoolkit.org
Yes, there are powerful survey tools on the market today and all of them have the same function. Each tool has a different price tag and this paper template is the cheapest resource you can use for business survey.
Business Meeting Survey Form Template
academic-projects.eu
Although there are advanced survey software on the market today, business survey templates are the cheapest solutions to use. The template is easy to edit although you can use it as is.
Business Owner Support Survey Template
uml.edu
Paper surveys are the most useful alternatives to phone and mobile surveys. A paper survey is also known as the review template, and the document is free to download, easy to customize, and print ready.
Business Evaluation Survey Template
docs.education.gov.au
Business Continuity Survey Template
pwc.com
Monthly Business Survey Template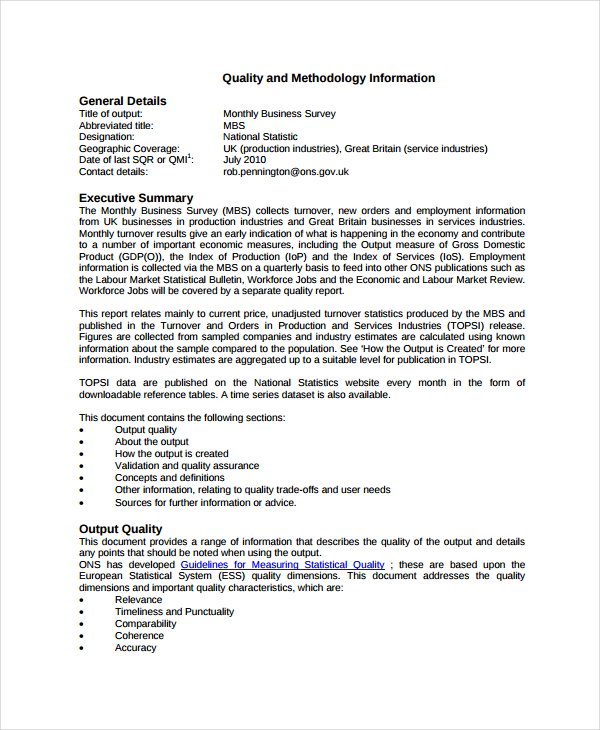 business.nab.com.au
Business Tendency Survey Template
oecd.org
Hotel Business Survey Template
hrgworldwide.com
> What is the Primary Reason for Conducting a Business Survey?
Companies are different, which means that every enterprise has its reasons for conducting the survey. Regardless of the differences in business choice, the surveys for each firm often have some common grounds; they all try to answer specific, relevant, subjective questions.
A survey cannot have an objective basis because the actual data often comes from biased sources, people who share information and reviews based on measurable feelings, ideas and thoughts. The questions asked in the survey must be specific, measurable, and accurate. You may also see Church Survey Template.
> What are the Main Reasons for Conducting a Business Survey?
Uncover Answers
Whether yours is just a sample survey that covers a small area of your business or a general survey that you hope will provide answers to many specific questions, the evaluation process will help you to uncover particular general and specific answers that will assist your business in growing.
Getting a Mix of Responses
Survey respondents are almost always unpredictable in the terms of the responses they give. As such, getting a combination of feedback from sample survey is significant as it helps you to understand what the target or the potential audience think about your enterprise or the same line of business overall. You may also see Product Survey Template.
> What is Business Customer Survey?
In evaluating the value of business in the competitive market, executives must struggle to answer the question about customer satisfaction. Overall, customer satisfaction survey seeks to identify those qualities that make a product valuable or otherwise according to the subjective thoughts of customers. Your consumer base is, as such, significant, for it helps you to understand the value of your product as is, giving you the best ideas of how to make the products better. You may also see Feedback Survey Template.
It is not possible to start a new business without conducting a survey. It is only through a review that you learn about the market, particularly the attitude and behavior of the target audience towards products. The results of the survey are what should necessarily give you the confidence to set up a new enterprise or continue an existing one.