Web Elements
30+ JQuery Mobile Themes & Templates
Old devices with browsers that cannot understand the HTML5 codes will simply ignore them, causing problems while viewing new websites built on HTML5. jQuery Mobile Templates are designed to accommodate old phones with the ability to access HTML5 websites. Here are 40+ of the best Mobile jQuery UI Templates that are out in the market today. Leverage jQuery mobile templates to deliver impressive designs to all sorts of mobile devices. With the best mobile templates from the jQuery design world to base your websites and web apps upon, you can expect great results.You may check jQuery UI Templates.
jQuery Mobile Template for Business Website

Mobilize allows users to make mobile sites which are fully responsive and suitable for all mobile devices, conduct contact form validation easily and get several effects and designs which can be optimized.
Full Screen Swipe Gallery Theme

Using the Touch mobile and Tablet template you get touch optimized and gesture support for your mobile site, choice of plethora of HTML pages for designing and easily customizable UI.
jQuery Mobile Theme Pack

Trust Emdot to provide a highly responsive and convenient mobile layout, several themes to suit your mobile site and totally touch based portfolio with contact form validation options.
Water Mobile
Black Mobile PRO

Black mobile pro has a really modern look with dark background and comes with features like crossbrowser compatibility, multiple layouts, color schemes etc. View the live demo for using the template to its fullest capacity. Download now!
Moby Elite

Moby elite is a multipurpose template that can be used for business, real estate and various other websites. It includes layered PSD files, Ajax contact forms, crossbrowser compatibility etc. and is a well documented template. Download now!
Mobili HTML Mobile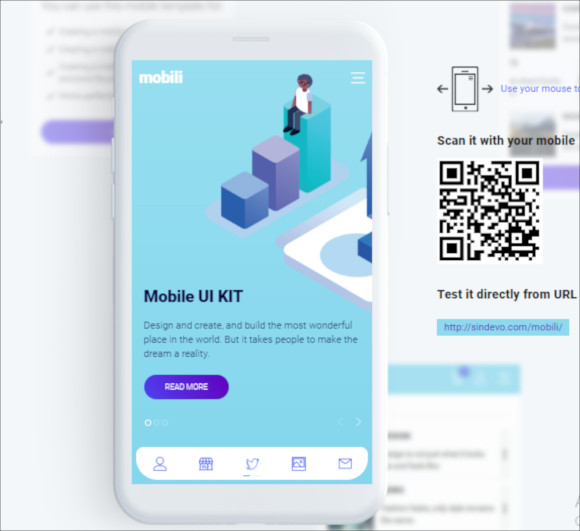 Woody

Based on the popular jQuery framework, Woody is suitable for creating mobile friendly websites with features like Google fonts integration, jQuery slider, Google maps integration, PhotoSwipe gallery and much more. Download now!
Glovebox 3D Mobile
Storefront Mobile HTML Shop Template

Storefront mobile HTML shop template makes a great choice for business and e-commerce websites. It includes nine different page types, retina ready icons, dual product slider, drop down menu and much more.
My Personal Mobile Portfolio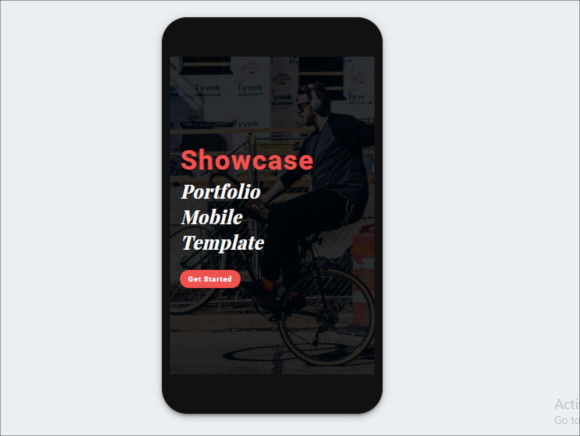 Build your own portfolio in no time with my personal mobile portfolio template that comes with five customizable themes, working contact form, touch sliding navigation and lots of shortcodes to help you create elements easily.
Chalis Mobile
SideBars 3D
Aura Premium Mobile
News & Magazine Mobile
Sandglass Mobile
The user can get this template format with great ease over the internet. It is attainable in the form of word document, PDF and PSD.
Moderner Mobile
This is a template format that has a simple and minimalistic design. The template format has an array of soothing and simple colors. The format is super responsive and 100% navigable. The template is print ready.
Mobile & Tablet Responsive Web Template
jQuery Mobile Square-UI Theme
jQuery Mobile Flat-UI Theme
jQueryMobile-BB10-Theme
Northern Lights
Moby-Plus
Slidebox Mobile
Mobilize
Native Droid Mobile Template
Modern jQuery mobile templates offer you functionalities such as fluidic menus that make site navigation a breeze, sliders that prove superb exponents of multimedia content, and icons that add a lot of expression to your web apps. Moreover, these mobile templates are spread across several broad categories such as nature, commerce, corporate, architecture, photography, music, medicine and art. Of course you will also be able to find some heart-winning templates in your target niche. With great deal of customization and the full range of design attributes such as colour schemes, layouts, menu designs, icon selections, these Jquery Mobile Portfolio Templates are your ticket to success in the world of web with HTML5. Not only do these mobile templates allow you to make your websites relevant for web browsing, but can also be trusted to help you prototype and then finalize the design for sophisticated web apps such as content broadcast, ticket booking, and web commerce apps. Check out the best from the world of jQuery mobile templates today and hit the highway to success with HTML5 compliant web projects.