Excel
19+ Pro Forma Excel Templates
A Pro Forma Invoice Is Any Kind of Spreadsheet with a Balance Sheet with an Income Statement or a Financial Statement. Our Pro Forma Excel Templates Also Contain an Investment and Business Budget for a 5 Year Business Plan. Likewise, Each Pro Forma Template Features Detailed Information of Any Sample Shipping Order from a Restaurant, Property Company, Medical Startup, and Real Estate Business! With the Sample Content for Pro-cut, Profit Loss, and Expense, Even Beginners with No Writing Experience Use the Forms Easily.
Proforma Invoice Template
Basic Proforma Invoice Template
Simple Proforma Invoice Template
Proforma Balance Sheet Template
Proforma Invoice Word Template
Simple Proforma Invoice Spreadsheet Template
How to use the Pro Forma Excel Templates?
The use of a basic pro forma Excel template is dependent on the type of template you are using. Some templates provide you with blank spaces to fill specific values, while others are a set of guidelines. In the blank templates, regions are specified where you have to list the amounts involved in various transactions.
This includes your various assets like cash and investments, your liabilities like accounts that are payable, and your surplus, which includes your cash reserves. By making these entries, you can calculate your net profit or loss. Templates that provide guidelines should be followed step by step.
Free Simple Proforma Invoice Template
Proforma Budget Invoice Template
Pro Forma Income Statement Template Excel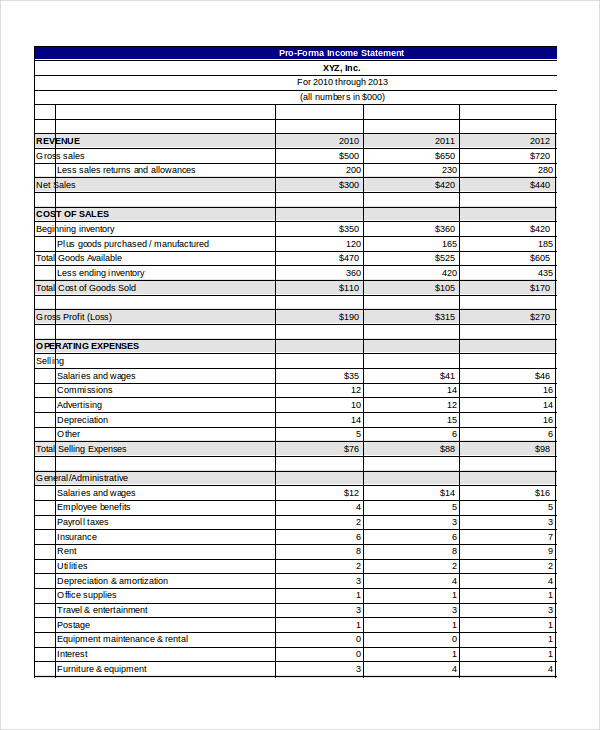 jaxworks.com
This pro forma Excel template gives you various useful guidelines on the use of Microsoft Excel and Microsoft Office for the creation of spreadsheets and the use of its multiple functions. You can also see Budget Sheet Excel Templates.
Pro Forma Restaurant Balance Sheet Template
michigan.gov
This is a very useful pro forma Excel template that can be used to create a pro forma balance sheet for a company by listing its various assets, liabilities, and surplus.
Pro Forma Investment Financial Statement Excel Template
naic.org
If you are looking to create a pro forma financial statement, then you can have great benefits should you choose to use this very well-designed pro forma Excel template.
Pro Forma Balance Sheet Template Excel
jaxworks.com
If you are looking to create a balance sheet of your company's transaction for a particular time interval, then this pro forma Excel template will turn out to be of immense assistance to you.
Who can use the Pro Forma Excel Templates?
A very diverse group of people can use pro forma Excel templates. Accountants are the ones who will find the most use for it, as they are the ones who are mostly responsible for keeping a record of a company's various transactions. The Excel balance Google sheet templates that are available online on the internet can be of great help to you.
Cash flow templates can be used by families who have rented an apartment or a bungalow. They can make use of it to show their various sources of income, including the financial subsidies which they are making use of to pay the rent. Balance sheet templates can be made use of by various types of organizations and businesses.
Pro Forma of Expense Cash Flow Template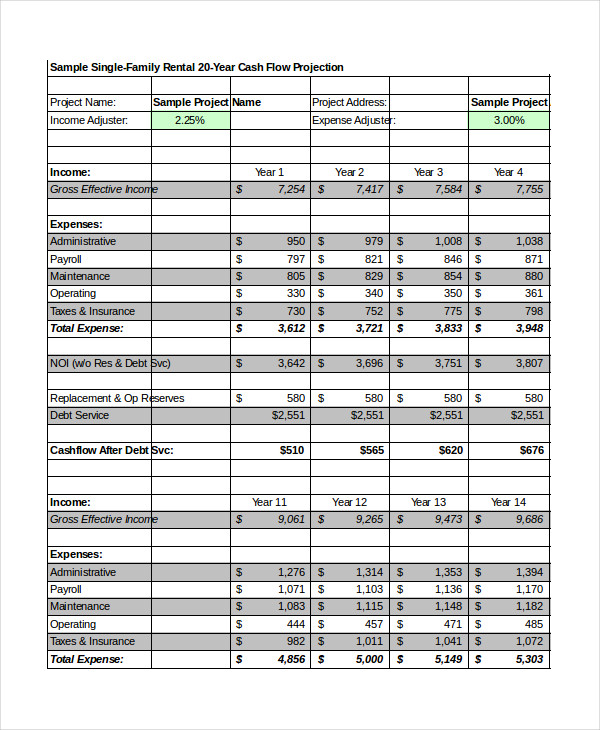 hudexchange.info
This is a pro forma Excel template that is specially designed to make a pro forma to show the role of your finances in supporting you with your housing needs.
SSR Business Plan Development Proforma Template
stablecommunities.org
Pro Forma of Profit & Loss Template
telenor.com
Blank Shipping Order Proforma Invoice Template
Simple Property Proforma Rent Receipt Template
Real Estate Consulting Proforma Invoice Template
Medical Supply Inventory Proforma Template
5 Year Procut Proforma Excel Template
sfmagazine.com
Final Thoughts:
Should you choose to make use of any of the above-given pro forma Google Sheet templates, you will find out that they have various benefits. A huge amount of time is saved by making use of these templates. To create balance sheets, you have to list all the transactions separately and then add them together assets and surplus together and subtract the sum of all the liabilities to calculate the net profit or loss. This is a very lengthy calculation and has a lot of room for error.
Templates require you just to put specific values, and the calculation is done by making use of the inbuilt functions in Excel. Excel financial templates can be of great support to accountants in their daily activities. The pro forma invoice in the Pages template that has been listed above is proven to be useful and will surely reduce your burden of making a pro forma. Choose the ones that you find best suited for your purpose to build a pro forma using it.
General FAQs
1. What is a Pro Forma?
A pro forma can be defined as a practice or a document that is provided as a courtesy to the other. It has minimum requirements, conforms to a certain nor, and is considered only a formality for an agreement or a contract between two or more parties.
2. What is the purpose of a Pro Forma?
Proforma is the process of presenting financial projections for a specific period of time. Many business organizations use pro forma statements for decision-making in planning and control, and also, external reporting to investors, creditors, and owners.
3. What should be included in a Pro Forma?
A pro forma must include the following:
Details of all the parties involved
The profit or loss statements (also called the income statement)
Cost of sales
Interests and taxes
Operating expenses
Signature of those involved
The above points make an effective pro forma you need.
4. What is the use of Pro Forma in business?
In business, a pro forma is prepared in advance of a planned transaction. This transaction could be a merger, a new capital investment, an acquisition, and so on. It anticipates the results of the deal with an emphasis on the projected cash flows, taxes, and net revenues.
5. How to make a Pro Forma?
Making a pro forma is pretty easy when you follow the given tips:
Use a price quote
Fix the price for the product/service
Describe the products/services in a proforma invoice
Mention the financial and shipping terms
Put a date
Make the invoice official by adding the signatures of the respective people involved in it.