What is a Business Plan?
A business plan is a formally written document that embodies the detailed process on how a business will operate to achieve its objectives and the steps that it will take to ensure the growth of the company. Business plans provide opportunities to raise money for your business and helps you communicate with potential stakeholders. It also formulates ideas on how to make better judgments on things that will highly affect the movement of the company because it exposes the possible pitfalls in your business concepts.
How to Write a Business Plan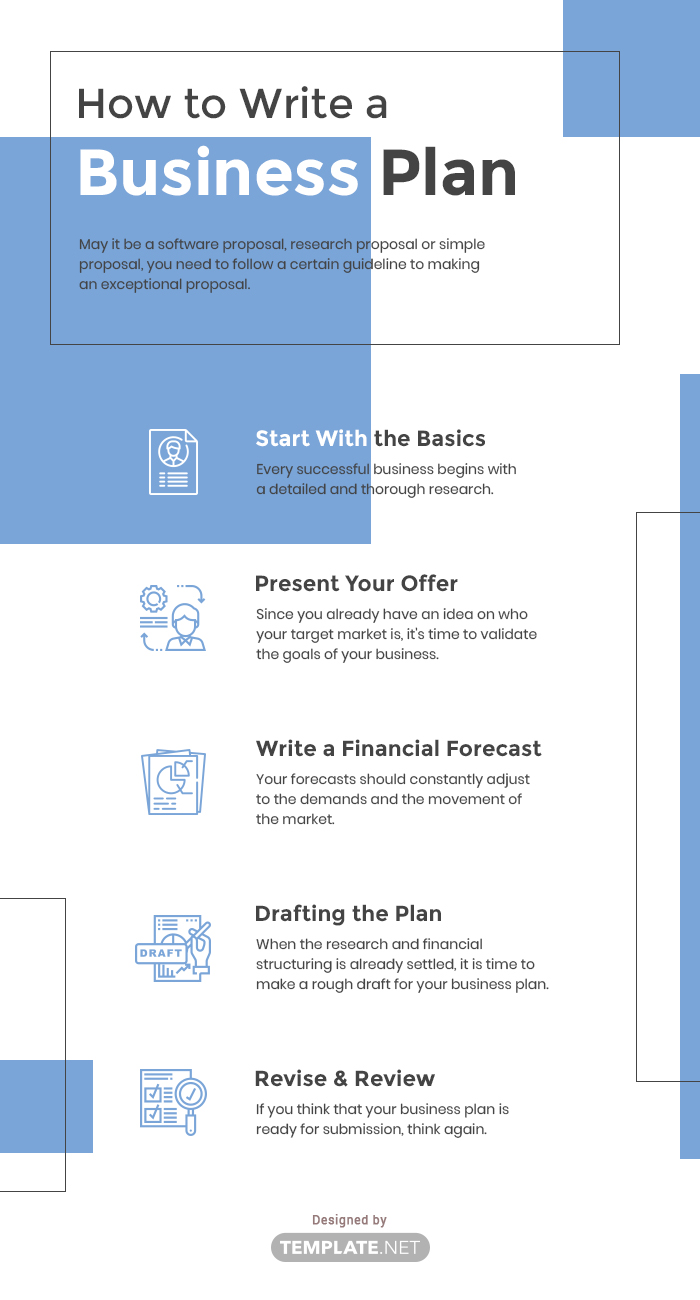 A winning business plan provides complete details on how the business will operate and how it will apply its strategies to reach and achieve its desired goal. The section that contains your financial forecasts and assumptions will serve as the heart and soul of your business plan. Present this part clearly and accurately with justifiable numbers and figures and you'll surely win the support of your investors and/or secure a bank loan.
1. Start With the Basics
Every successful business begins with detailed and thorough research. Taking data from the vast market to search for potential customers, possible competitors, and other defining factors that can be vital in starting a business will be of great help in the long run. The first step in generating the objectives of your company plan is documenting the research and organizing them to extract ideas and insights.
2. Present Your Offer
Since you already have an idea on who your target market is, it's time to validate the goals of your business. Here is where you present the scope of your business and discuss what it's all about. Make a sales pitch or a persuasive approach to sell your products or services in your basic plan. Point out the benefits and the satisfaction that your customers will be getting if they avail themselves to your offer.
3. Write a Financial Forecast
Your forecasts should constantly adjust to the demands and the movement of the market. Start your assessment by writing down all the fix expenses of your business (e.g., utilities, rent, etc.). See if your expected total revenue will be able to cover all expenses and if there's enough profit left after the process. Compare your financial forecast to those being used by your business counterparts in your printable plan.
4. Drafting the Plan
When the research and financial structuring is already settled, it is time to make a rough draft for your company business plan. Getting ideas from reference materials or, better yet, downloading a ready-made template from a reliable online source like Template.net will make the work quicker and easier. Most templates already contains headings and contents that you can easily alter to fit your preference.
5. Revise and Review
If you think that your business plan is ready for submission, think again. Your final draft needs to undergo thorough proofreading, revisions, and calibrations to eliminate all writing and technical errors that you made throughout the drafting process. These mistakes, no matter how it appears, will imply incompetence and unprofessionalism in your part and you don't want to send a negative impression and lose potential investors just because of a simple typo or misspelled word.