As a real estate agent, you have entrusted the job of presenting your products—or property, in this case—to the consumer market. Providing a real estate business proposal samples for your consumers will help you in achieving your professional goals. You can easily make a proposal by downloading any of our templates and customizing it on any file format of your choice. They are easy to use and get the job done quickly!
184+ Real Estate Templates in PDF, Word, Excel, PSD, HTML5, WordPress, Google Docs, PowerPoint, InDesign, Apple Pages, Google Sheets, Publisher, Apple Numbers, Illustrator, Apple Keynote, Google Slides - START DOWNLOADING
Real Estate Business Proposal Template
Easily persuade business investors to support your real estate business that you intend to start with the help of our professionally written real estate proposal template. This document allows you to present your business goals and planned activities in a formal manner. Upon using this proposal template in Word, you can create an excellent proposal for your real estate partners.  Download it in multiple easy-to-edit file formats now!
Real Estate Investment Proposal Word Template
Are you in need of a well-written real estate investment proposal template that is readymade for use? If so, check out and download our above-shown sample proposal template as it qualifies in solving your burden of creating a new proposal from scratch. It has editable and customizable content that is drafted by experts. So what are you waiting for? Hurry up and hit that download button now!
Real Estate Proposal Template to Print
Similar to how a loan proposal and a grant proposal is created, a real estate business proposal must not only entitle benefits to the business entity but should also fulfill the desired specifications of the indicated by the customer being proposed to. If you are a new real estate agent, the following real estate business proposal templates can be your reference in knowing how to make a real estate business proposal for your clients.
How to Write a Real Estate Business Proposal in 6 Steps
Knowing the ways to write a real estate business proposal, with the help of free proposal templates, will give you an edge in endorsing property to clients. Here are the steps you can follow to create a real estate business proposal similar to the formats presented in the proposal templates in DOC:
Step 1: Start with an Executive Summary
Introduce the objectives and the forecasts along with an overview of your business proposal. The marketing proposal templates have this section at the start of the document.
Step 2: Introduce your real estate company
Inform your clients of your credibility by highlighting your company's strengths.
Step 3: State the purpose of the proposal
Identify for what purpose the proposal is made. Specify the needs stressed out by your client about real estates.
Step 4: Lay out your real estate options
As illustrated in the lease proposal templates, exhibit the real estate options you have come up after considering the needs of your client and the market.
Step 5: Distinguish each option's cost of investment 
Along with presenting the features of each option, you are to show how much the client must invest in order for them to decide which option fits their budget.
Step 6: Close the proposal to a recommendation
Finally, present a recommendation from all the research and analysis you have in consideration of the client's interests.
Sample Proposal Template in Google Docs to Edit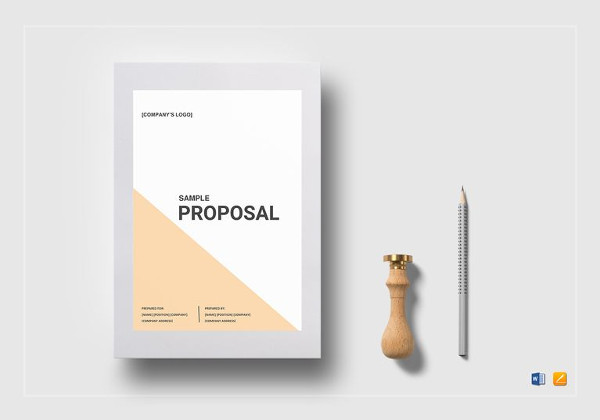 Simple Proposal Template in iPages
Real Estate Development
Real Estate Business Purchase
Real Estate Proposal in Doc
Real Estate Sample
Real Estate Proposal Sample
Example of Real Estate
Commercial Real Estate Request
Real Estate Property
Residential Business Proposal
Pointers in Writing Real Estate Business Proposals
As a new real estate agent, the proposal templates on this website alongside the following pointers can help you when creating for a real estate business proposal:
Gather information about your client. It is important to know beforehand the interests and needs of your client in order to address those needs. This is similarly done when it comes to investment proposals provided in the sample investment proposal templates on this website.
Build trust. Convince your client of your credibility by highlighting your experience, credentials, achievements, and strengths. Be sure that you mention only facts, and do not exaggerate.
Format your real estate business proposal. Take time to make your real estate business proposal look good. Choose fonts that are readable and neat. Correct any grammatical and/or typographical errors.
Creating a real estate business proposal to your clients will ensure them that you give priority to address your proposal to their interests which will help your real estate entity grow as a credible real estate company. Browse through these real estate business proposal templates for reference.