We are second to none in coming up with the most stunning WordPress themes. The themes in the below sections are with 100% responsive design. The lazy load effect allows you to add buffer time to load the page. Of course, we do read the minds of our clients. Those who demonstrate paramount creativity and vividness can avail these Creative Agency WordPress Themes. The theme is unusually impressive and you can use these for industries more than one.
Photography WordPress Themes $49
Oleander WordPress Theme comes for the pittance of $49. The feminine look appeals to lifestyle and other e-commerce websites. This comes with five different blog layouts and is translation ready.
Minimalist Rsponsive WordPress Theme $49
This $50 WordPress Theme wears a neat uptown look to lures the fairer sex. This SEO optimized Theme is Woocommerce ready and the 12 social media icons allow you to integrate your web space with Facebook, Twitter, and other social media websites.
Multipurpose WordPress Theme $56
This Multipurpose WordPress Theme comes for $56. The front view of Eiffel Tower and the rich surroundings allow the entrepreneurs and freelancers to use this without a second thought.
Superior WordPress Theme $64
This costs around $64. A bit expensive but a lot professional. If you want to keep your business as a leader in the digital space, go for this without having any second thought.
Store Responsive WordPress Theme $39
This Store Responsive WordPress Theme costs around $39. You can use this for creative blogs, portfolio sites, and for more. It comprises of all modern and trendy features needed.
Architectural WordPress Theme $75
This Architectural WordPress Theme costs $75. Think about the critical features required for your architectural Webspace and you will get them all here for just $75. After all, who doesn't like a WordPress theme that is so generic.
Restaurant WordPress Theme $75
All the vital elements of your restaurant such as About us, portfolio, contact, reservation, and food menu are available in this visually interesting Restaurant WordPress theme. It costs you $75.
Roofing WordPress Theme $75
This works well for both industrial and constructions websites. The reputable design is spiced up well with bug-free code. But then don't worry, you need not do any hard coding.
Best Parallax WordPress Theme $75
You must have seen the parallax effects on the computer. But the only thing is you might not have known that there is a word for those effects. If you have registered a web domain or website, applying parallax effects is very easy now with this theme.
Construction Bootstrap WordPress Theme $75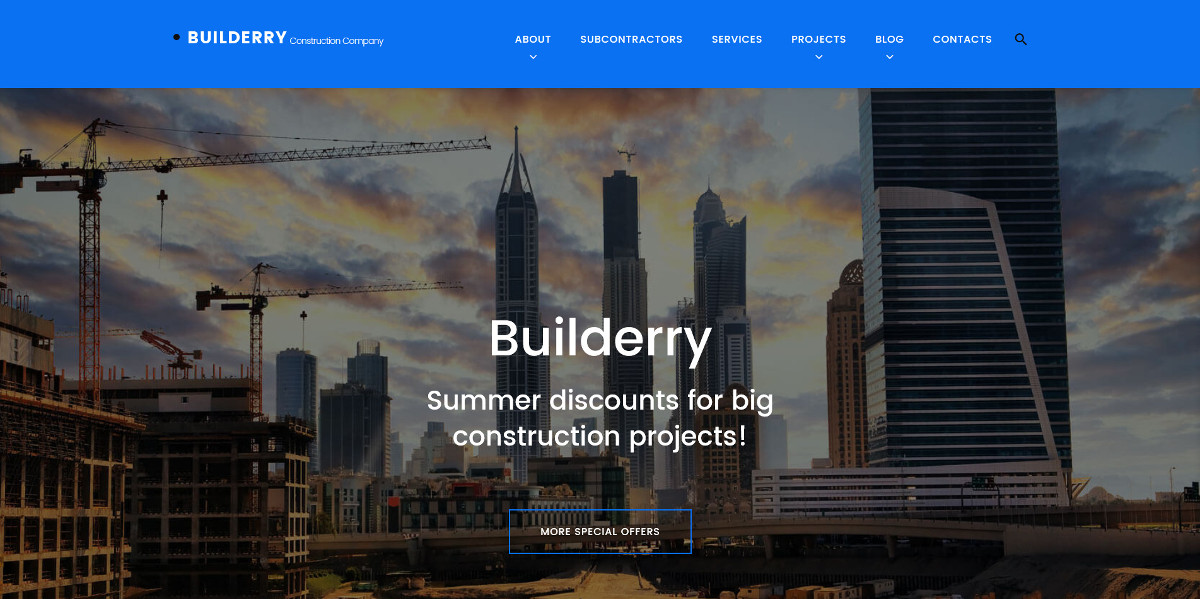 If you are looking for an interesting theme for construction business, you can rejoice to know that there is a modern & trendy idea available with us, as always. Just go for the above theme and use it to build the best construction website.
Designer Photography WordPress Theme $39
Fashion Responsive WordPress Theme $69
Responsive Multipurpose WordPress Theme $59
Creative WordPress Theme $59
If you want to create websites using bootstrap technology, we have themes that support the front-end framework. They go well with HTML, CSS, and javascript framework. You can use these to develop responsive, mobile first projects on the web. They are built and designed with all the love.