Flyer
13+ Fabulous PSD Baby Sitting Flyer Templates in Word, PSD, EPS Vector
You want your babysitting flyer to look out-and-out professional but failing to come up with a great idea. Well, relax; paid as well as free babysitting flyer templates available online can make your work easier. These free psd flyer templates are catchy and easy to edit and print.
Baby Sitting Flyer Template
Day Care Flyer Template
Baby Sitting Flyer Template in PSD
Day Care Center Service Flyer Template
Babysitting Flyer Template Download for $6

This Babysitting & Daycare Flyer & Ad Template is available in multiple page sizes (full, half, quarter). Completely customizable, there's space for your photographs, text and contact information to give it a special touch.
Free Baby Sitting Flyer Template for PDF Format

cf.ltkcdn.net As soon as you catch a glimpse of the BabySitting Advertising template, you'll realize how colorful and fun flyers can be. Available in various sizes (70×100 cm and A5), your perfect flyer is just a download away.
Colourful Babysitting Flyer Template

With all the necessary information including contact, services, and an "about" section, the Babysitting & DayCare Flyer template provides an exceptionally professional front. Horizontal, easy to edit, CMYK colors: this A4 template has it all.
Editable Babysitting Flyer Template

Zazzle's Baby-sitting flyers are made to order, with provisions for your name, contact number, services and more. These flyers have 8.5″ x 11" printing areas and are customized for free. At $1.10, it's a steal!
Baby Sitting

This Babysitting, Day Care Customizable template Flyers from Zazzle, offers cute graphics with ample text-space to present you with a fully-customized flyer. Your own designs, multiple sizes, both-side printing: could you ask for more?
Baby Sitting Flyer Template
Baby Sitting Flyer Ad Template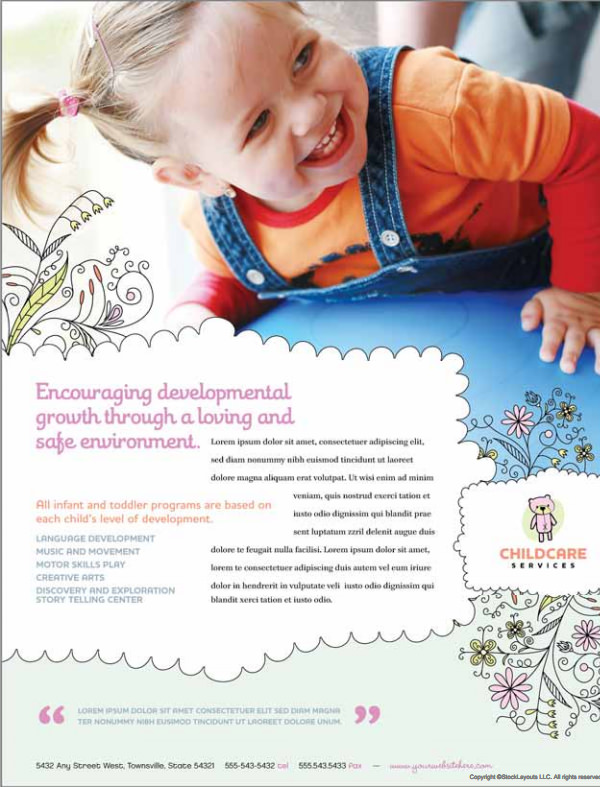 Baby Sitting Flyer Template
Baby Sitting Flyer Template download
There is a lot that you can do with these Templates
Are you a babysitting agency or an independent professional babysitter? Well, then surely you'd be looking for prospects to come your way seeking your services. In order to have word about your babysitting skills travel fast, flyers are a very good and effective option. We have for you here, a list of downloadable attractive babysitting flyer templates that you could use to develop a babysitter flyer representing your services! Scroll through and download templates for free! Whatever you choose to do is going to be less tedious than having to create the design from scratch. Once you are done with the editing, save the file and get a print out. It's always advisable to use thicker paper to get premium quality birthday flyers. For a flyer that is going to stand out, use textured paper.
Top Babysitting Flyer Template Designs
Kid-friendly designs in bright colours are the best as they are the most attractive. You can also use real images of babies for that extra zing. Graphic or real images of a mom holding her baby are also very much in vogue. Free PSD Flyer Templates featuring cartoon characters are easily spotted by kids and it's likely that they will show them to their parents also. This way, your flyer stands a higher chance of getting noticed. How to make BabySitting Flyer Easily