A major challenge facing IT departments is getting users to choose secure passwords and keep them safely. Many people forget or lose their passwords easily. For this reason, IT managers have to keep resetting accounts every now and then. This is a difficult task, but which can be made easier by using the password spreadsheet template. Use a Free Spreadsheet Templates to create this document. List down all the usernames and their passwords belong to your users, in plain text. Should anyone lose their passwords, it is easier to reset their accounts. When a query is submitted, managers will simply locate the username and its correct password and initiate a resetting process. You may also like Spreadsheet Templates.
Password Spreadsheet Template
online Password Spreadsheet PDF Format Free Download
lifeyourway.net
Password List Spreadsheet Word Format Template Free Download
Password Tracker Spreadsheet Sample PDF Template Free Download
hellocuteness.com
Password Log Spreadsheet Example PDF Free Download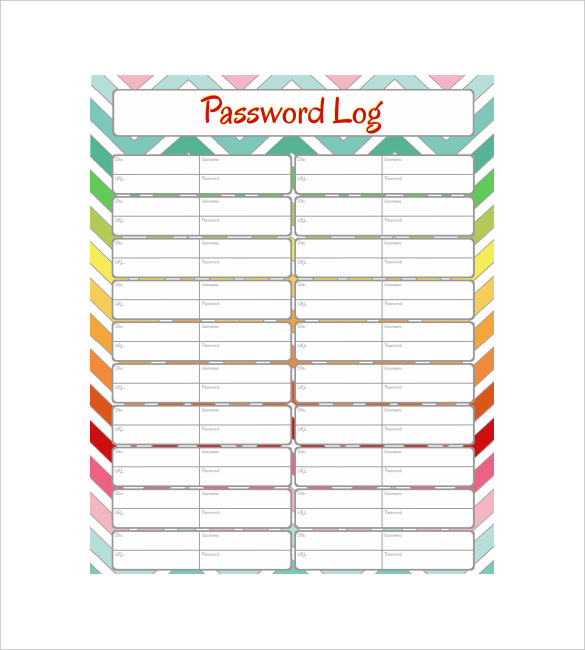 wordpress.com
Password Log Spreadsheet Example PDF Template Free Download
spreadsheet1.com | Use this template for storing passwords in PDF format along with the addition of personal information.
Password Tracker Spreadsheet Sample Template Download
PIN & Password Record Spreadsheet Word Format Free Download
aobt.net