Facebook
9+ Facebook Event Cover Templates
Social media does have its advantages and disadvantages, but I think the former actually outweighs the latter. Thanks to social media platforms, reaching out to people has never been easier. The same applies when planning events on Facebook, notifying people can be done easily. Since Facebook events require cover images, we've got social media templates to help you out.
Table of Content
5 Steps to Create a Facebook Event Cover
Step 1: Prepare the content and the necessary elements
What information do you plan on including in your Facebook event cover? And what elements would it need to make it attractive? These are the questions that you should have in mind before actually creating the event cover. Gather everything you need such as the event's details, materials, and images or photos.
Step 2: Download a Facebook event cover template
We've gathered over ten social media templates that you can download, edit, and add to your Facebook event page, simply scroll down to see them yourself. Even if you haven't done this before, our templates will provide you with the needed assistance because aside from being pre-designed, some also come with an informative Help file.
Step 3: Customize the downloaded template
Most, if not all, the templates below are in PSD which means you will have to edit it using Adobe Photoshop. With this editing tool, you'll be able to freely rearrange the layout, add and remove images, and customize the text. You can also use third-party editing tools such as GIMP or the web-based Photopea.
Step 4: Open the Facebook site or app
After editing the template, it's now time for you to log in to your Facebook account if you hadn't done it yet. On the left side of your News Feed, click Events and look for the Create Event button. Afterward, add the necessary information regarding the event.
Step 5: Upload the edited Facebook event cover
While still on the Events section, look for the Add Event Photo button somewhere on the upper right corner of the page. Look for your edited Facebook event cover image, add it, and then click on Save Changes. After adding the cover image, you can then start sharing your event to everyone on Facebook or to your friends only.
10+ Facebook Event Cover Templates
1. Arbor Day Facebook Cover Format
Deforestation and the constant cutting of trees have brought so many negative consequences to our land, with floods and climate change as some examples. Arbor Day is celebrated to make people aware of the importance of planting and caring for trees. Notify people through Facebook with this template as the cover photo or use our Arbor Day posters.
2. Ascension Day Facebook Cover Layout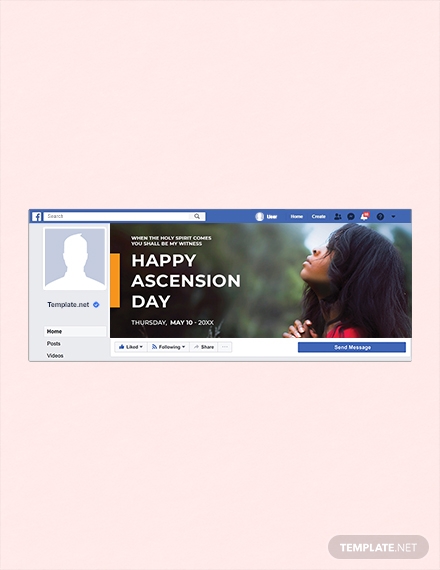 Otherwise known as the Feast of the Ascension, this is a Christian holiday that commemorates the ascension of Jesus Christ to heaven. Ascension Day is celebrated 39 days after His resurrection, and if you're planning to host your own event, this Facebook event cover template will indeed come in very handy.
3. Earth Day Facebook Cover Design
Earth day is when people all over the world are reminded that this planet is our home and we should always take good care of it. Many activities are held during this day and it would be best to spread the information by distributing Earth Day flyers, or by creating a Facebook event with this template as its cover.
4. Nurses Day Facebook Cover Template
Many countries take their medical professionals for granted but some also honor them by celebrating Nurses Day. Here, we've got the appropriate template that you can use when creating an event on Facebook. While this template is indeed useful, you might also want to hand out Nurses Day invitations for a more formal approach.
5. Memorial Day Facebook Cover Sample
Paying respects to our fallen heroes is the meaning behind Memorial Day, and it's only appropriate considering how they all gave their lives just to serve their country. Here's an event cover template that you can on Facebook but if you're planning to use another social media platform, perhaps this Memorial Day Twitter post template is what you need.
6. Parents Day Facebook Cover Example
We are what we are thanks to our parents, we would never be where we are if it wasn't for their efforts and sacrifices. Because of that, an entire day is dedicated to all our parents and you can show your love to them by using this adorable Facebook event cover template.
7. American Independence Facebook Cover Format
Parties, feasts, fireworks, the Fourth of July is indeed that special and meaningful to all Americans. If you're planning to host an event, this cover template may be the perfect addition to your Facebook event page. But if you prefer using flyers, we also have a printable Fourth of July flyer template just for you.
8. National Prayer Facebook Cover Layout
Although this day was being designated the United States, it's actually intended for the people all over the world to spend a day in prayer and meditation. By using this Facebook event cover template, you can help in reminding people to pray during this day. Instagram users can also check out our National Day of Prayer Instagram post template.
9. Abstract Facebook Event Cover Example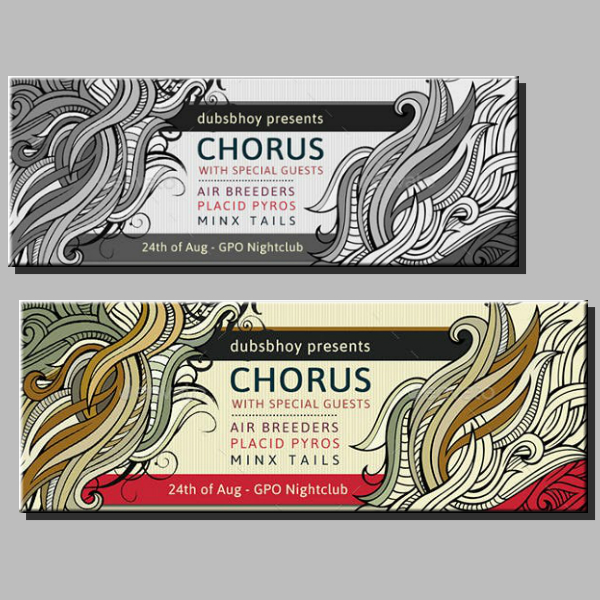 Whatever event you've got in mind, it would be a great idea to use social media platforms, particularly Facebook, to reach out and inform people about it. This cover template would be perfect for music concerts, club parties, and other big occasions. You may choose to go colored with this template, or you can also get it in monochrome.
10. Conference Summit Facebook Cover Template
Whether you're putting together a group summit or a conference, this template would make a great Facebook event cover for spreading the news on social media. You may require to use Adobe Photoshop to edit this since this is a cover template in the PSD format. Also, this template comes with free fonts and a very useful Help file.
More in Facebook