HTML/CSS Templates
24+ Free HTML5 Themes & Templates
If you've taken the decision to start a website of your own, you've made the right choice. If you're a business owner, that is certainly one of the smartest decisions your could've taken. This will do wonders for your business without a doubt. You can create an informative website about your products or services, and if you manage to get hold of a great website, that would definitely attract customers. In fact, you can even start a personal website where you can express your opinions or educate your audience about a particular topic. A website reduces all kinds of geographical and physical barriers and helps you reach out to a wider audience. You may also see eCommerce HTML5 Templates.
Corner Theme HTML5/CSS3 Website Template
Multipurpose Free Bootstrap HTML5 Theme
Free Stylish HTML5 Theme
Free Multipurpose HTML5 Theme
One Page Free HTML5 Responsive Website Template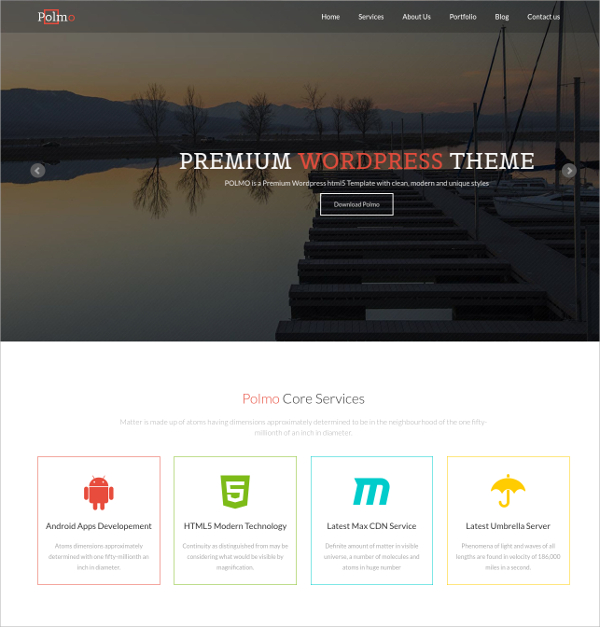 Free Charity HTML5 Theme
Free WordPress HTML5 Theme For Designers, Photographers
Free Personal HTML5 Theme
eCommerce HTML5 Template
Free Clean & Simple HTML5 Theme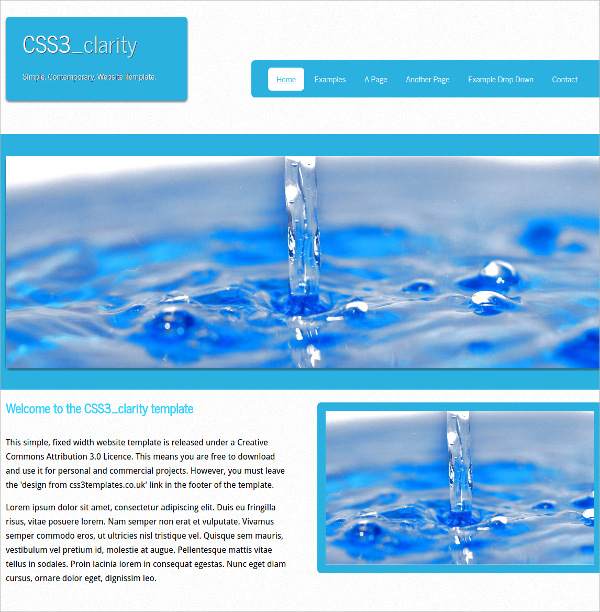 Free Modern Bootstrap HTML5 Theme
Free Simple Style HTMl5 Theme
Free Single Pgae HTMl5 Theme
Free Awesome HTML5 Theme
Free Amazing HTML5 Template
Free Business HTML5 Theme
Free Responsive single Page HTML5 Template
Free Created Responsive HTML5 Theme
Free Design HTML5 Theme
Free Photo Gallery Bootstrap HTML5 Template
Free Beautiful HTML5 Template
Free Responsive Multipurpose Bootstrap HTML5 Template
Free Stylish HTML5 Template
Free Responsive Bootstrap WordPress HTML5 Theme
Html5 is now one of the leading platforms for creation of a website. Coming up with a website on your own is not easy, unless you're tech savvy and know your way out online. Most of us are amateurs when it comes to web designing, and without sufficient training, you wouldn't be able to proceed beyond the first step. But with free html5 website templates, it is now possible to achieve the impossible all by yourself. You can also see Business HTML5 Templates.
>Types of Free Html5 Website Templates
If you thought that there was only one type of free html5 website template, well think again. There are several types of free html5 website templates online –
Responsive free html5 website templates – The biggest advantage of html5 in web designing is that it allows you to create responsive websites which are greatly appreciated by the users. So try these templates out now!
Premium range free html5 website templates – The premium range templates are not like the ordinary templates; these are top quality templates which would give you the best websites.
Special free html5 website templates – Such website templates cannot be used for all kinds of websites. In other words, there are different website templates for different types of websites.
> Uses of Free Html5 Website Templates
Free websites are always preferred by people; no one wants to shell out large sums of money for something that can be done at home. Plus, for small scale businesses, this precious money could have been used for something more productive. That is precisely why you need to look up sample free html5 website templates today. These would surely make your job much easier for you. You can also see Parallax HTML5 Templates.
> Tips While Using Free Html5 Website Templates
While using downloadable free html5 website templates, there are a few things you must keep in mind-
Html5 allows you to create different kinds of websites. Hence, you need to choose website templates based on the kind of website you're planning to create.
Once you've narrowed down your search, you must decide the kind of theme you want for your website, after all, appearance does play a key role.
Choose the customizable free html5 website templates. These templates are really easy to edit and customize, which allows you to get exactly what you wanted.
> We Can Help You Out!
If you're indeed planning to download free html5 website templates, you must take a look at the vast collection of templates we have in store for you at template.net. So come on, give it a try! You may also see Free Email HTML & HTML5 Templates.