Microsoft Templates
19+ Microsoft Templates
It wouldn't be an exaggeration to say that the term, "Microsoft", is kind of a household name globally. Microsoft happens to be the foundation around which most of our lives revolve. Have you ever thought what the world would be without Microsoft Office, especially Microsoft Word? Pretty daunting, isn't it? As a matter of fact, there are several Microsoft templates available on the internet for you. They make your work a whole lot easier. Some of the best ones have been provided for you.
IT Project Plan Template in Microsoft Word
cs.dal.ca
This template comes in Word format and that makes it fully editable and customisable as well. This particular template may be used to create project plans for IT purposes.
Microsoft Powerpoint Template
scouting.org
PowerPoint presentations are part of our everyday lives. These PowerPoint presentation templates can come in handy the next time you have to draw up a great presentation on a short notice.
>

Who can Use the Microsoft Templates?

Anyone who uses Microsoft Office and its various components on a regular basis would appreciate these Microsoft templates to a great extent. There are different kinds of templates present here which range from simple plan templates to templates for balance sheets. Thus, irrespective of the kind of purpose you have in mind, you are definitely going to find a Microsoft template here that suits your purpose. If you use Microsoft Word on a regular basis, you can use these templates to lessen your hassle and finish your work twice as fast. The same goes for other Microsoft components as well. You can also see Microsoft word certificate templates.
MS Word Balance Sheet Template
ggp.com
Balance sheets are very important documents. However, creating them can be a Herculean task. Instead, you can use this balance sheet template which already provides you with the format.
Microsoft Word Calendar Template
calendarvip.com.com
It is very easy to design calendars on Microsoft word; however, it takes a lot of patience. If you want to save on time and energy, you can simply use this Microsoft word calendar template.
Microsoft Budget Planner Template
moneysmart.gov.au
This Microsoft budget planner template would come in handy in a number of different situations. Also, the template looks great and may be used for calculation reasons as well.
Fax Cover Sheet Template in MS Word
fiscal.treasury.gov
>

How can you Use the Microsoft Templates?

Microsoft Word and the other components are something that most of you are familiar with. There are different kinds of templates on display here, each serving a different purpose. While browsing through them, you must have a purpose in mind. Based on your requirements, you could download the template of your choice. Also, the templates that you see here are 100 % editable and customisable. That means you would be able to modify them or tweak the essential details to suit yourself. The fact that the templates are customisable allows you to personalise them as well. They are really easy to use. You can also see Microsoft Word SWOT Analysis Templates.
Vehicle Bill of Sale
cb450stuff.com
Landlord Tenant Checklist
gonzaga.edu
Microsoft Word Outline Template
highered.mheducation.com
Pre-Activity Meeting Agenda
pwgate.co.clark.nv.us
Residential Tenancy Agreement
consumer.vic.gov.au
Cash Flow Worksheet
qualistar.org
Annual Budget Forecast Template
jaxworks.com
Simple Loan Calculator in MS Word
ramfinancial.net
Data Entry Template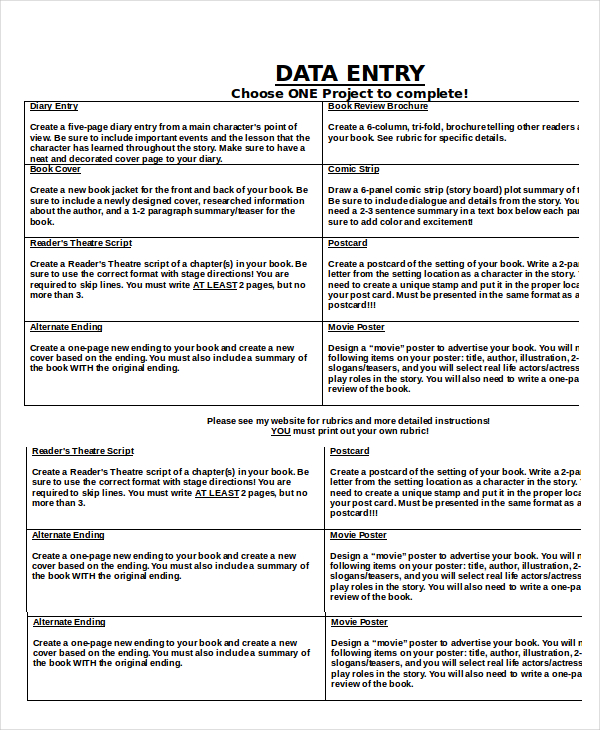 collins.conroeisd.net
Customer Satisfaction Survey Template
associatedplating.com
Monthly Sales Report Template
businessballs.com
Student Survey Template
mathcs.org
Regression Analysis Template
courses.washington.edu
>

Why should you Use the Microsoft Templates?

The Microsoft templates that you see here come loaded with many benefits. Some of them are as follows:
The templates are 100 % customisable and editable. That means, most of the elements that you see on the template, including the text and the graphics, may be customised as per your requirements.
The templates would save you a whole lot of time and energy and would reduce hassles.
There are various kinds of templates on display here. You are free to pick and choose as you please. You can make the choice based on your requirements and purpose as well.
The Microsoft templates that you see here are pretty versatile and flexible in nature. These may be used in a number of different ways and can come in handy in different situations. Also, the templates that you see here may be called multipurpose, given how resourceful they are.
More in Microsoft Templates
| | |
| --- | --- |
| How to Create Tickets in Microsoft Word – Tutorial Free & Premium ... | Microsoft Invoice Template - 54+ Free Word, Excel, PDF Free ... |
| How to Make a Gift Certificate on Microsoft Word – Tutorial Free ... | 18+ Microsoft Label Templates – Free Word, Excel Documents ... |
| Microsoft Brochure Template - 34+ Free Word, PDF, PPT, Publisher ... | Microsoft Templates – 18+ Free, Word, Excel, PPT, Pub, Access ... |
| 38+ Microsoft Calendar Templates – Free Word, Excel Documents ... | 13+ Itinerary Templates Free Microsoft Word Documents Download ... |