Microsoft Templates
23+ Microsoft Label Templates – Free Word, Excel Documents Download!
Labels have a variety of different uses, whether it is to organize files, track luggage, mark different containers, etc. Designing a label is a simple matter of using Word to write down the relevant data and organizing it accordingly. Labels can also be printed out as stickers by using sticker paper or getting it printed at a store. However, there are various different patterns and designs available if the user wants something different. MS Label templates come in hundreds of different colours and styles. The user can easily pick something that suits their purpose and download them from the internet.
Sample Transparent Label Template
Product Label Template
Microsoft Label Templates
If you are in the service business, you need labels to sell your products. Whether your product is small or big, having a label can help you to increase your sales rate productively. If you are looking for a suitable label for your product, you can check out Microsoft Label Templates for ideas. You can have a look at the following points to create a label for your new product:
The name of your product

The graphic design that suits the product you are selling

You can have labels for festivals and occasions.

Follow the steps in Microsoft tools and try creating your own label
Transparent Label Template
Summer Floral Wedding Address Label Card Template
Sample Beer Label Template
Product Label Photoshop Template
Editable Food Label Template
Printable Honey Jar Label Template
Holiday Address Label Template
Real Estate Address Label Template
Save the Date Label Template
Round Label Photoshop Template
Graduation Wine Bottle Label Template
Microsoft Address Label Template
Address labels are generally of great use to travellers, allowing them to keep track of their luggage. They can also be used if one needs to send of invitations, letters or cards, etc., in bulk. MS Address Label templates work well and come in different patterns and colours.
Microsoft Binder Label Template
This particular label is very useful, especially for school and college students, who have to organize their binders by subject. It is also useful in offices in labelling different files. MS Binder Label templates come in different colours and designs too, some specifically designed for kids and teenagers and some targeted towards adults.
Individual Binder Label Template
Microsoft Word Binder Spine Template
Microsoft Bottle Label Template
Some people have a habit of making their own sauces, juices, jams and pickles, etc. Creating labels for them is a great way to organize the refrigerator or pantry. The MS Bottle Label template allows the users to pick a design that they like, enter the label content and print it out.
Sample Microsoft Bottle Label Template

onlinelabels.com
Microsoft Works Bottle label Template Download
Microsoft Book Label Template
School children and even college students need book labels to mark their textbooks and workbooks as theirs. These labels can also be a way to organize the books according to subject. There are different and interesting designs available in MS Book Label template and class room label, suited for people of every age and preference.
Sample Microsoft Book Label Template Download
Kids Microsoft Book Label Template Free Download
Microsoft CD/DVD Label Template
Labelling CDs and DVDs can be a bit bothersome; ink can fade or be scratched out over time, making organization difficult. Creating paper labels with the MS CD/DVD Label templates can make organizing a CD or DVD collection a whole lot easier. The template is easily available for download online.
Full Face CD Label Template Download

onlinelabels.com
Sample Microsoft CD Label Template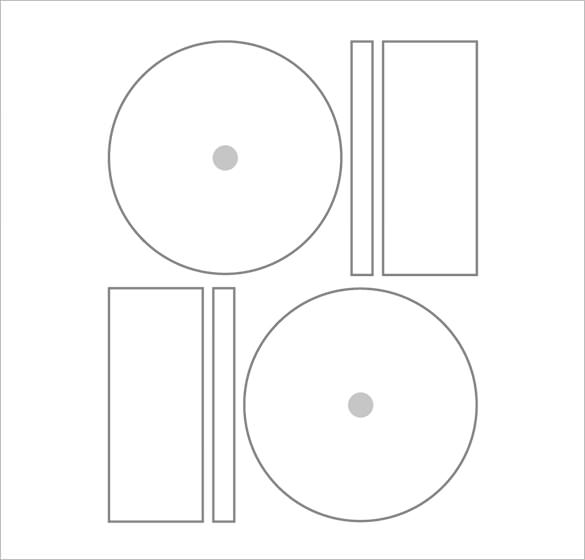 worldlabel.com
Microsoft Folder Label Template
It's important to label folders, especially if one intends to keep things organized. Folder labels can be easily created in Word through tables. However, a user can also simply download MS Folder Label template from the Office website of other sources. The template comes in different designs and colours too. Create Folder Label in Microsoft Word : Click Here Create Printable File Holder Label Using Microsoft Word : Click Here
Microsoft Gift Label Template
Handing out gifts makes a person feel great but wrapping and labelling them can be tedious, especially in bulk. The best way to go about it is to make labels in Word. One can easily download MS Gift Label template of their preferred design before printing them out and writing down their names.
Microsoft Gift Label Template Sample

ietrsc.org
Free to Print Gift Tag Label Template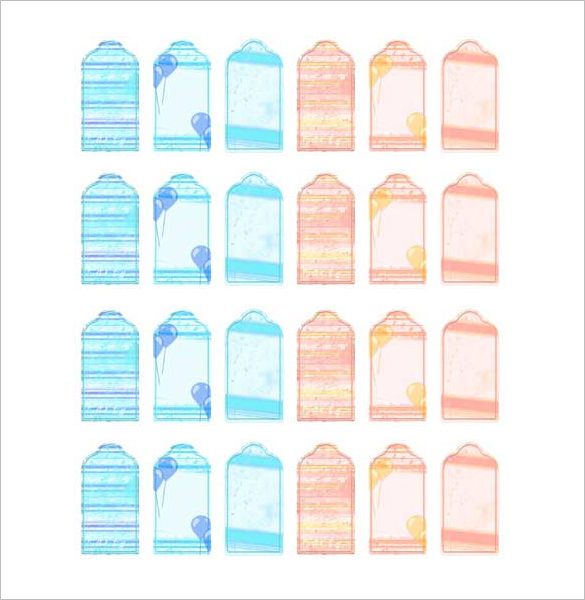 Microsoft Shipping Label Template
Shipping things from one place to another is already a complex process. One needs a way to ensure their package reaches its destination safely. The best way to do that is to have a clear, detailed shipping label. A MS Shipping Label template ensures that the details would be sharp and clear.
Microsoft Shipping Label Sheet Template Sample
Microsoft Spine Label Template
Spine labels are a great way to organize a collection of books, diaries, albums, etc. One can even create a system to properly manage a small library. Creating spine labels is easy in Word but if a user wants a different design, they can download MS Spine Label templates according to their preference.
Microsoft Veron Spine Label Template Download
Colored Multipurpose Microsoft Spine Label Template