Microsoft Templates
503+ Microsoft Templates – Free Samples, Examples & Format Download!
Ever since it was created, Microsoft Office has proven to be indispensable. Anything from writing reports to making presentations is easier, thanks to the user-friendly and versatile interface of the Office programs. However, one of its most useful aspects is Microsoft Office Templates.
And so, we're providing various free and premium samples compatible with Microsoft 365. With these layout mockups, you can create a meal planner, booklet, family tree, cover letter, Gantt chart, mind map, gallery, and much more. You can customize the templates using Microsoft Word 2003, Microsoft Word 2007, Word 2010, Word 2013, Word 2016, Word 2019, Word 2021, and other MS Office Programs.
Microsoft Office PowerPoint Presentation Template
Free Simple Family Tree Template
Free Sample Cover Letter Template
Achievement Certificate PSD Template
Microsoft Templates
You can get a lot of help from Microsoft templates. Use them to prepare business presentations or write and edit content in any way you want. Other Microsoft tools such as Microsoft Excel, Word, Office, etc. are used to help you out in your professional and personal work. You can create all types of designs such as flyers, brochures, resumes, business cards, vouchers, catalogs, etc. using Microsoft Templates. Whether you want to grow your business or improve your work, Microsoft Templates can help you out in everything.
Multipurpose Portfolio Brochure Booklet Design Template
Party Blast Invitation InDesign Template
Summer Camp Flyer Layout Illustrator Template
Premium Multipurpose Event Ticket Template in Publisher
Gift Voucher Design Template in iPages
Payment Coupon Template in Photoshop
Basic Proposal Outline Template in Google Docs
Marketing Meal Planner Template in Word
Business Contract Template in Apple Pages
> Significance of MS Templates
For those who don't know, Template.net is a ready-made format for a document, presentation, database, or file. This ready-made format allows the user to just fill in the data required without worrying about the structure or style of the document. This comes in handy when a person is uncertain about how to go about writing a document and what it should look like.
Oftentimes, the user would be forced to use the same format repeatedly. For example, one might need to write a fair number of business proposals in a day as a part of their job. It's convenient for the user to just fill in the details wherever required instead of worrying about the formatting every time. Similarly, one might be forced to create individualized blank spreadsheets regarding work assignments and again, in this case, a template would save time and effort to a great extent.
MS Word is a very versatile program that is used by many users around the world for various purposes. There are also a wide collection of MS Word sheet templates for everything from letters to invitations and reports. One simply has to look for the one template that fits their purpose and download it.
Free MS Word Templates Download Here
Free Word Letterhead Templates Download
> Microsoft Excel Gantt Chart Templates
Excel is a very effective spreadsheet program and is used for various purposes, mostly on professional and business assignments. MS Excel sheet templates are available to serve several purposes like making a schedule or keeping a work record. Excel templates are available for download online from the Office website and other sources.
Free Excel Chart Template Samples Download Here
Excel Monthly Sales Report Templates Available Here
A normal user might find creating a database in Access to be a bit intimidating. However, Access has a very user-friendly interface. There is a large collection of MS Access templates in Word available in Office online and other such sites that make creating a database easier and faster for the user.
Flyers can be used for various purposes, including making announcements, issuing invitations, and advertising a business or a product. To attract attention, flyers need to be eye-catching and appealing. A user can download MS Flyer templates in Word before picking out the design they like and filling in the relevant details.
Rewarding progress and achievement is the best encouragement one can give. Issuing certificates is the best way to do that. One can easily make customized certificates with the help of MS Certificate templates in Word. Such templates come in various designs and formats. The user has to simply download Free Word Certificate Templates and enter the data.
People running businesses and offering services often deal with invoices. Most are too busy trying to create an invoice from scratch before entering the details and sending it to the client. MS Invoice templates in Excel allow people to look online for a template that suits their purpose and simply download it for their use.
Download Free Invoice Template Here
Invoice Template Bundle Download
For every business, having a concise, attractive brochure that illustrates its products and services is a must. Creating such brochures can be daunting but MS Brochure templates in Word make things easier for the user. All one has to do is find one online that fits their purpose and fill in the details.
Interior Design Brochure Templates Download Here
Tri Fold Brochure Templates – Click Here to See
Printable Bi-Fold Brochure Designs Download
Invitations need to be visually appealing and depending on the occasion, formal or beautifully designed. Designing invitations can be time-consuming and sometimes one might be indecisive about the design and format. MS Invitation templates in Word are available online in different designs and colors. The user simply has to pick a design that suits their purpose.
Email Invitation Templates Download Here
Labels are a great way of organizing, whether it is books or files, or even kitchen ingredients. There are many MS Label templates in Word online for such purposes. There are labels designed for marking our bottles and boxes and some designed to be stuck on the spine of a book.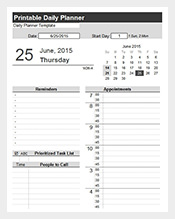 It is very important to stay organized in professional life and it sometimes helps in personal life as well. Calendars are very useful in helping people keep track of their appointments and deadlines. A user need not create a calendar from scratch. They can simply download MS Word Calendar templates from the internet.
HTML Calendar Templates Free Download
Free Excel Calendar Templates 2015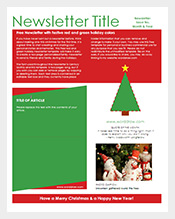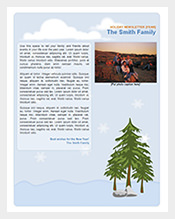 Newsletters are a great tool to send out information or make announcements. They're used by companies, businesses, and families as well to send out notices and news. One can find a large collection of MS Word Newsletter templates online designed for different purposes. A user can simply look for the one that suits their needs.
> Multipurpose Microsoft Templates to Get the Job Done Efficiently
Office programs give the user access to a wide variety of templates, suited for a varied number of purposes. However, the user can also create their template and store it, allowing them to use it for similar documents in the future.
The user can find basic templates for every purpose. One can make a resume in Word or a sales PowerPoint presentation or an invoice in Excel. Microsoft Office's online database allows the user access to a larger selection of templates as well. The database is frequently updated so there are fresh, new templates available at any given time.
> A Boon to Trainees and Young Professionals
Templates can make life easier for those who wish to make professional, clean-looking documents but have no clue as to how to go about it. Many young professionals find refuge in Free Microsoft Office Letterhead Templates in Word when they are in doubt. People who just started at work might not have a clear idea about how to make a proposal that would impress the client. They might not know how to make a sales tracker that might look clean and presentable to the boss.
Microsoft Office brochure templates are a vital tool in such cases and have helped many create professional, crisp-looking documents.
Thanks for visiting, If you like this post feel free to share!
More in Microsoft Templates
| | |
| --- | --- |
| 51+ Microsoft Access Templates – Free Samples, Examples ... | 12+ Microsoft Meeting Agenda Templates – Free Sample, Example ... |
| Functional Resume Template – 15+ Free Samples, Examples ... | 21+ Outline Templates – Free Sample, Example Format Download ... |
| 21+ Pay Stub Templates – Free Samples, Examples & Formats ... | 13+ Meeting Minutes Template - Free Samples, Examples Format ... |
| 8+ Microsoft Newsletter Templates – Free Sample, Example, Format ... | 21+ Microsoft Templates - Free Sample, Example, Format Free ... |