If you're striking out on your own to start a business, whatever sort it might be, you will benefit from having a Business Plan template to work from. Such a tool will aid you in your crucial planning and takeoff stages. But there's more to a business than getting started, however, and how you proceed from there will largely grow out of the conditions you've set for yourself in your business plan templates. This becomes especially important when you are getting into commodity production. Nowhere else is your command of production lines, personnel, and funding going to be so hard-pressed as in a simple manufacturing business.
21+ Manufacturing Templates in PDF | Word | Excel | PSD | Google Docs | InDesign | Apple Pages | Google Sheets | Publisher | Apple Numbers | Illustrator - START DOWNLOADING
Manufacturing Business Plan Template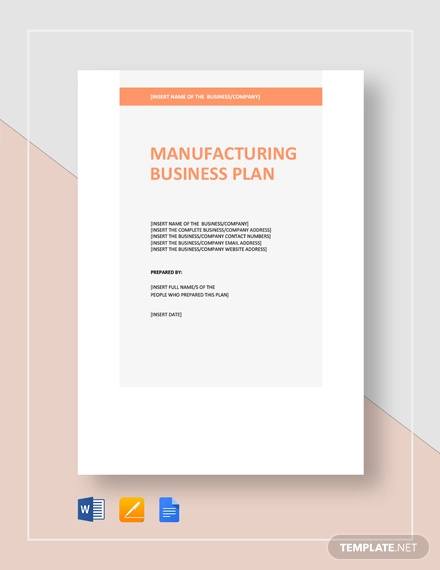 Are you planning to set up your very own manufacturing business? If yes, don't hesitate to make use of our ready-made "Manufacturing Business Plan" template that comes with effective suggestive content. Using this template, you can present details relating to the marketing strategy, short and long term goals, funding, and so on. Simply substitute the highlighted texts with your business' details.
Factory Business Plan Template
If you want to open a factory business where you can manufacture and produce your products, you will find this hands-on "Factory Business Plan" template highly useful in achieving success! This professionally-made template allows you to include graphs, and edit the highlighted content using any file format of your choice. You may also view this business plan template on your tablet and mobile phone, as well. Successfully launch your factory by utilizing this template now!
Business Plan Outline in Word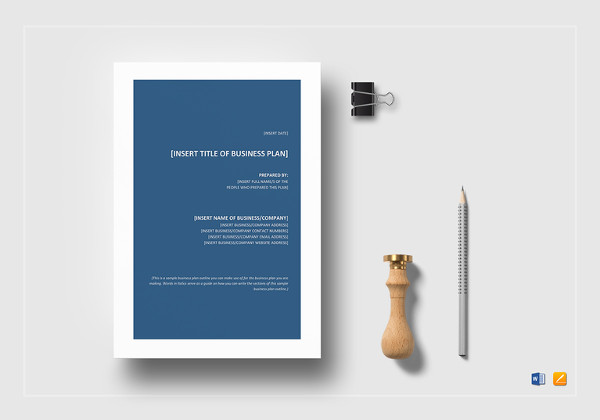 Printable Business Plan Template in Word
Take heed of the various considerations in these sample manufacturing business plans. Their approach will differ from plans largely to do with the tertiary service sector and will remind you of everything you'll need to know in running an operational and profitable establishment.
Simple Business Plan Template
Business Continuity Plan Template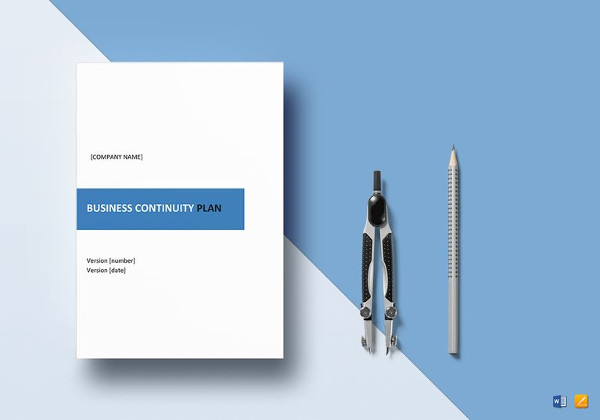 Editable Marketing Business Plan Template
Retail Business Plan Template
Food Manufacturing Business Plan Template
Clothing Manufacturing Business Plan Template
Brick Manufacturing Business Plan Template
Manufacturing Business Continuity Plan Template
What Goes into a Manufacturing Business Plan?
When planning a business, it is customary to create a formal business plan document. This report is what you will need to present to potential investors and other partners who will help bring the business to reality.
Plus, there's nothing like putting your ideas down on paper to immediately have a sense of their practicality and feasibility.
What are the parts of such a document? Every business plan will have these general sections:
Executive summary. Here is where you condense your business's intended purposes and goals. What is your mission-vision statement?
Company description. Define the nature of your intended business, the commodities you are producing, where you will be located, etc.
Market analysis. Where do you fit in the larger economy and what your relationship will be to existing businesses and competition? Define your target market and your role in fulfilling a real economic need.
Strategy and implementation. Here you propose your methodology to achieve your goals.
Management and organization. Assign your founding team and determine its structure and member responsibilities.
Financial plan and projections. Estimate a budget and forecast your earnings.
What details and considerations you take into account in each section will naturally depend on your chosen business. The samples in this collection will help you further with operational plans specific to different manufacturing industries.
See also Manufacturing Business Marketing Plan to go from production to marketing.
Also, see Manufacturing Business Continuity Plan above to establish a sustainable company.
Remember that these plans focus on companies that produce physical commodities. For companies providing a service, we stock plans for those separately (e.g., interested in a Gym Business Plan Template?).
Garment Manufacturing Business Plan Template
Furniture Manufacturing Business Plan Template
Manufacturing Business Marketing Plan Template
Manufacturing and Operation Plan Template
How to Use These Plan Templates
These free documents will help you in two important ways:
They will give you the outline of an effective, comprehensive, and adequately detailed business plan.
They will provide key insights into the real considerations you have to take into account per business type.
Whether you are manufacturing garments or furniture, wholesale food, or wholesale bricks, the ideas guiding these plans should help you turn a Simple Business Plan Template into an in-depth and concrete document to properly establish and run your business.