Proposal Templates
14+ Request For Proposal Templates – Sample, Example
A request for proposal or commonly referred to as "RFP" by the majority is a comprehensive outline of services that need to be fulfilled with the underlying terms and conditions provided in a written document. Clients of any business endeavor are the ones entitled to give out request for proposal samples for any type of service. In return, a business proposal for clients are drafted subject to their approval.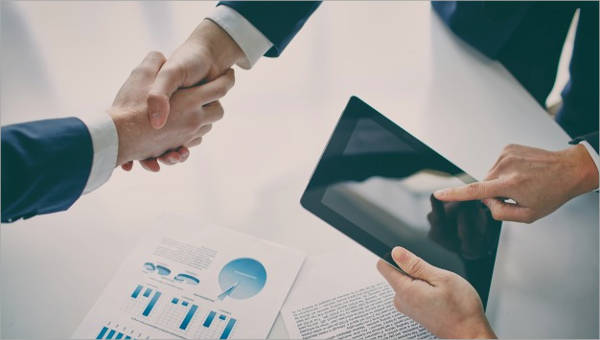 Request for Proposal Template
Restaurant Request for Proposal Template
Request Proposal for Credit Facility Template
Upon finalizing an RFP, the evaluation section of a grant proposal is also checked to match with the funds needed. Subsequently, it is incorporated in a request for proposal templates in order to realize and complete a certain project.
Request for Proposal Sample
Request Proposal for Credit Facility Template
Simple Request for Proposal Template
name-aam.org
Construction Request
springville.org
Software Development Services Request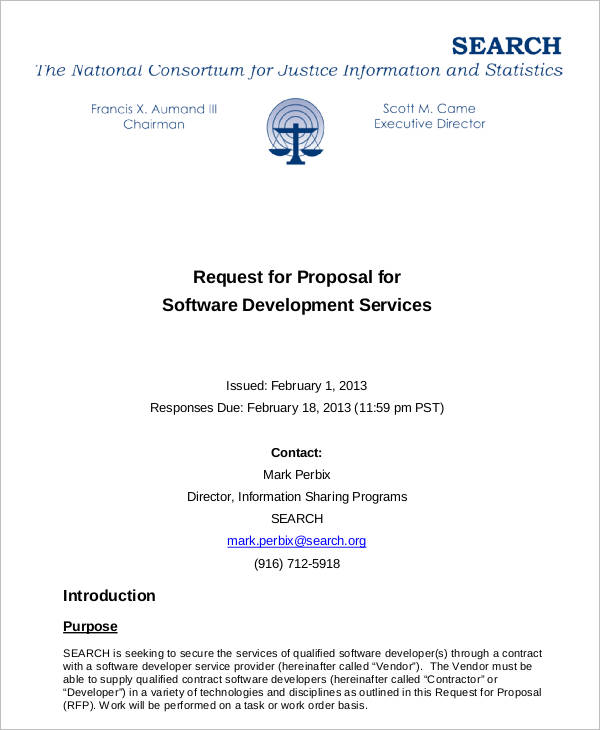 search.org
Audit Services Request
qalipu.c
Banking Services Proposal
mrsc.org
How to Create a Request for Proposal
A request for proposal differs according to the services that it asks for. Somehow, it is basically considered as a compilation of documents subject to a bidding process by prospective proponents.
Before anything else, here are basic steps on how to create a request for proposal:
Identify services needed. Assess on what type of services you would need and what specific scope of job needs a proposal in order to be up for completion. As shown in few free proposal templates, the identified services needed forms part of the title of the RFP.
Provide a request summary. You are requesting for a proposal on a certain scope of job and it is only fitting that you provide a summary that would give an overview to potential bidders and proponents on what type of services and results you are expecting.
Specify terms and conditions. The terms and conditions that should apply are dependent on the type of services that needs to be met. Either way, it should always be specified according to what is needed of a project.
Business Proposal
onegeorgia.org
Consultant Request
sfsuperiorcourt.org
Catering Request
flyingmango.com
Conference Planning Request for Proposal
oura.ca
Public Event Request
cabrillovapa.com
Elements of an Effective Request for Proposal
Request for proposals are always publicized and circulated upon finalization. Make sure that you've provided an efficient request for proposal to prospective service providers and potential contractors.
See to it that these elements make up your request for proposal:
Proposal Objective – The objectives that you intend to publish should coincide with the objective of potential winning bidders. This way, it would not be difficult to look for contractors willing to agree with your request for proposal terms.
Service Proposal Specifications – Describe the proposal format and structure along with other specific instructions that you would want to find in a response service proposal. You might want to check out a service proposal template in this page with all its specifications all done for you.
Service Proposal Evaluation Timeline – When a request for proposal is out for bidding, it should be noted that it has to have an evaluation timeline incorporated in it. This is to make potential bidders aware of how much time they have to prepare for a response proposal should they be interested to bid.
We have made available request for marketing proposal templates for cases that might need a marketing type of request for proposal. All the elements above are still equally applicable to request for marketing proposals.