3d
27+ Amazing 3D Paper Art Examples
Computer's predominance might have hampered their strong presence, but the pen and paper do exist even in today's generation. And those who are having a lifelong love affair with paper art can now furnish their skills a few notches up with the impressive list of 3D Paper art designs listed below. You can call these as a starving artist's diet. If an art comes from an idea, you have ten ideas here. They are certainly original..
Creative Paper Origami Doves
Go ahead and impress your audience with this Creative Paper Origami doves 3D art. It costs $10. This 3D Paper Sculpture can be used on your greeting cards, banners, brochures, and advertising leaflets.
Vector 3D Paper City Background
You need not wait for the day when you will be able to fold paper crafts like this. This 3D Vector Illustration of City Background brings that dream to reality.
Papercutting Paper art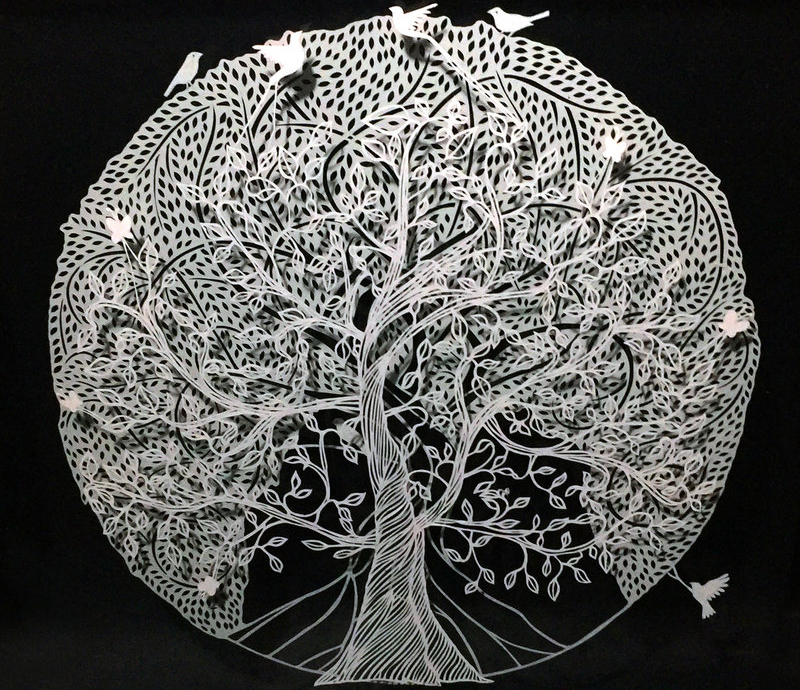 Another 3D cutout with quilling technique. Here the artist has made two layers of paper cut and has put them together with some distance in between. Welcome this new age form up with widening hands.
3D Paper Art of Panda
Whether you are posting the works under a pseudonym or with your genuine name, you will surely love the medium used and the subject matter explained here. Draw something similar to level up your reputation among the public and masses.
Conceptual White Origami Unit
Are you at this level? If not, let your hobby of 3D artwork graduate to the professional level with this conceptual white origami unit. It wouldn't take that heaps of time. It costs $10.
3D Origami Paper Art of Swan
What do you get to create with a string of white paper? Look at this. A 3D Paper art of Swan that looks like a paper vase. Of course, it needs more involvement than you actually thought of.
3D Paper Art of Snake
The artist has made a snake out of the Holy bible. A 3D paper craft that is out-quilled. Yes, it is quilted to the extreme. After all, it's important not to miss your craziness.
Paper Art of Butterflies
Look at that beautiful thing. It's so mesmerizing to watch. The artist has told that the spring air forced him to try this. Despite being a first timer, the artist succeeded in popping things up. People remember things in pictures.
Paper Olympics 3D Design
It's a lot easier to remember an artist's icons. People may forget your name, but not your work. As long as you are able to create 3D designs like this, people will pick them up in no time.
Poly Wolf Paper Art
Poly Wolf Paper Art that is a dainty piece of art. To produce something like this, you need not be the smartest guy around. But you need to develop a style that is truly yours.
Kiss Card Paper Art
Paper Art of Bird
3D Paper Hand
Paper Art of Dinosour
3D Paper City Background
Dragon Paper Art
3D Papercraft Template
3D Paper Sculpture by Jeff Nishinaka's
Traditional Paper Art
Hand Made Paper Elephant
Geometric 3D Paper Art
3D Paper Art Decoration
3D Paper Art Project
Graphic Design 3D Paper Art
Handmade White Paper Dragon
Paper Art Balloons
3D Paper Artwork
Paper Art of Horse & Pony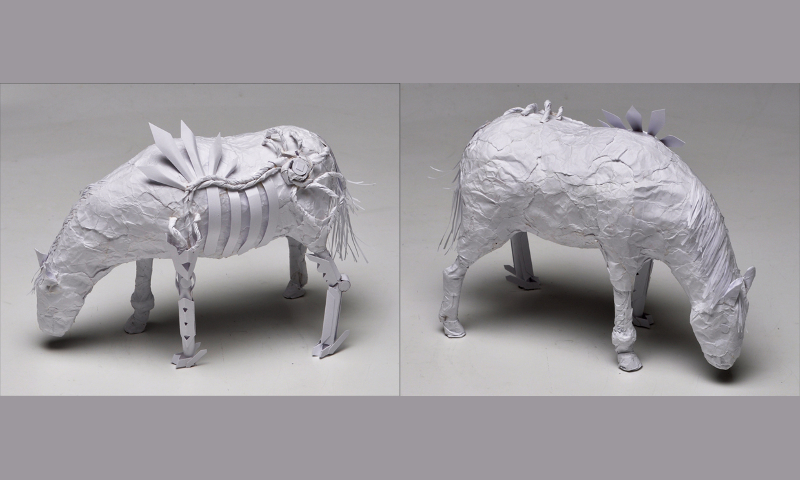 Hope the artistic diet satiates your appetite successfully. They teach you that adding 3D effects is a lot harder than just papercraft. Just get a hang of them and make them as your next challenge. You can even gift them as wedding gifts. But to practice this art, you need to upsurge your level of patience.