Flyer
22+ Stylish House for Sale Flyer Templates – AI, PSD, DOCS, Pages
For those who are planning to sell their house and are looking for advertising it, then templates are best way for people to notice it. Make attractive free PSD house for sale flyer templates with various color themes, picture of the house from front, some sample special features of the clean house with lush green grass or brown ground and the sky overhead.
Sales Flyer Template
Promotional Flyer Template
Editable House For Sale Flyer Template
Printable Open House Sale Flyer Template
Editable Open House Sale Flyer
Luxury House Sale Flyer Template
Realtor House Sale Flyer Template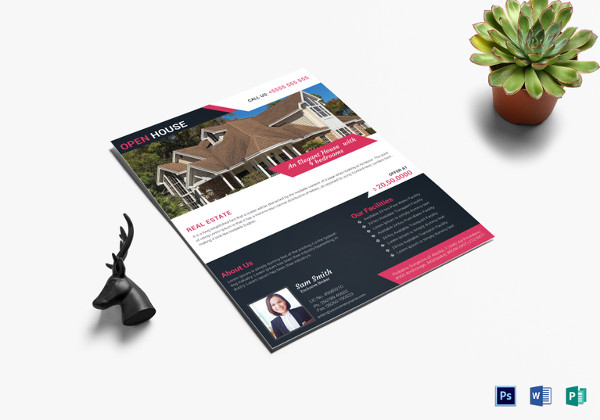 Creative House for Sale Flyer

Houses that turn your wishes into reality are what make it an endearing quest for finding a perfect place to suffice with. Estate that everybody can afford makes it for a good living throughout.
A 4 Bed Room House for Sale Flyer

Bedroom attached with the room is what you are looking for? Your quest ends with the sale flyer which offers a wide variety of luxury to go by. 4 bedrooms flat for a family are decent enough to make it into a home.
Open House for Sale Flyer Template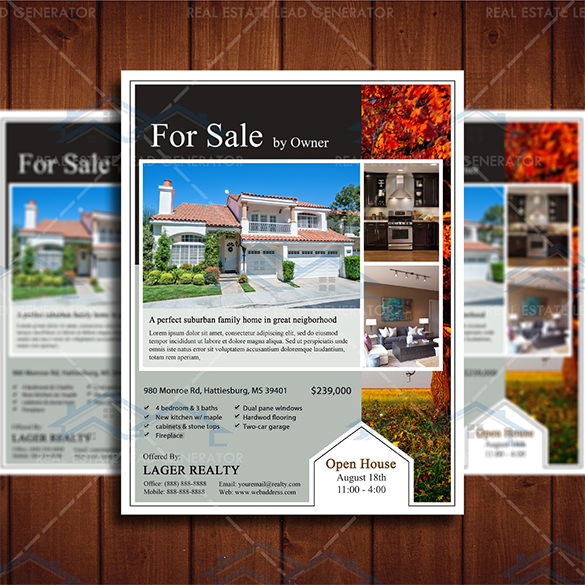 Family which has a suburban surrounding to go by looks rich in texture as well as in the entire requirement. Nestled amidst the neighbourhood, haven is where your house is. You can even put in your house description for sale.
Modern House for Sale Flyer – $6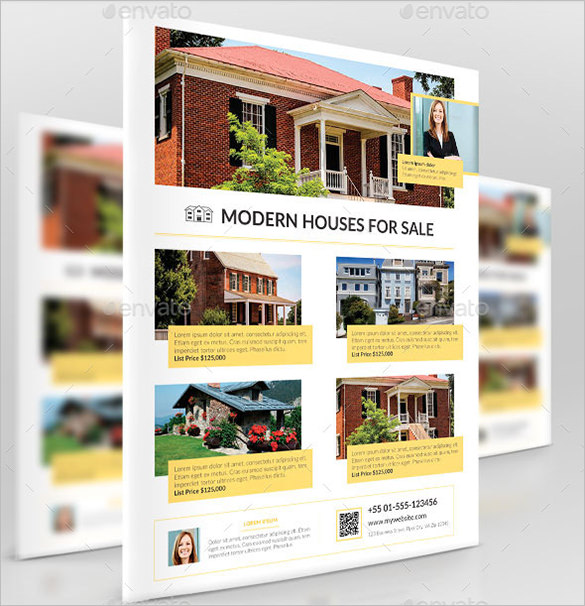 Different houses for modern structure are apt for flyer template. The house leads to open framework in its grandeur. Latest updates are provided from time to time on the flyer in the back cover to front cover.
Real Estate House for Sale Flyer

Property description is the forte of the flyer and you have the design embossed on the template with clear picture. Price of each house is provided separately and you can choose the house that you want to opt for.
Corporate House for Sale Flyer
Property Sale Flyer Template
Home for Sale Flyer – $99
House for Sale Flyer in 3 Colors
Newly Listed Yard House for Sale Flyer – $15
Green Home for Sale Flyer – $6
House for Rent Flyer Template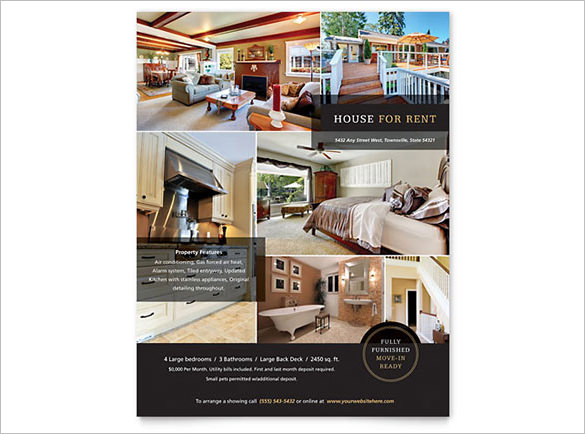 City Residence House for Sale Flyer
Well Designed House for Sale Flyer
You can put in your name if you want, contact number, address of the house and important details precisely in the template. You can also free download real estate flyer templates for ideas that will enliven your mind to advertise.
More in Flyer