Writing a resume is not that easy regardless of the credentials that one holds. However, it is more difficult on the part of fresh graduates, especially in a competitive employment arena. To cope and surpass this challenge, freshers must ace their sample resume. They have to showcase their innate academic competencies and foreground their unique personal skills.
To give you more ideas, we have here an array of fresher resume templates that you may download and customize to suit your preferences. They can help you know the current resume trends, the essential components of a good resume, and more tips to make your resume stand out from the bunch.
Free Fresher Resume Template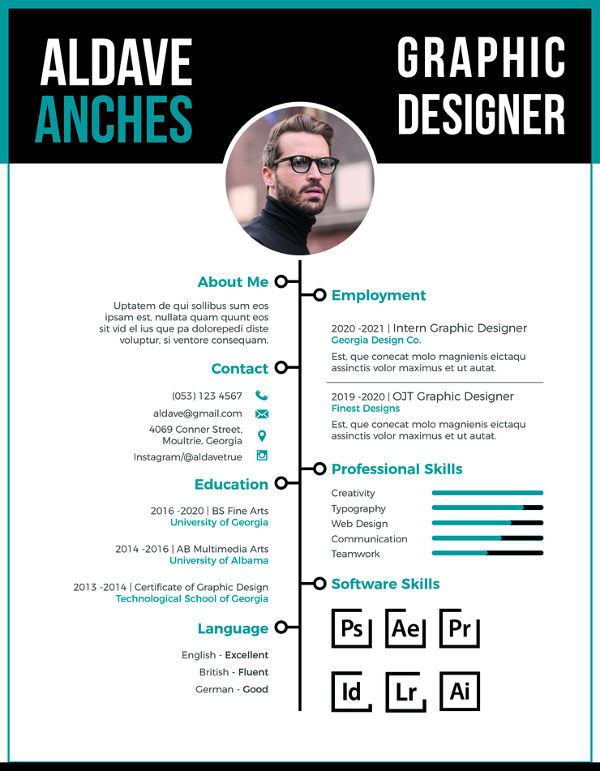 Simple Fresher Resume Format Templates
Resume for Software Engineer Fresher Template
Free MBA Fresher Resume Template
B.Com Fresher Resume Format
Teacher Fresher Resume Format
1. What Are the Critical Elements of a Fresher Resume?
In writing an entry-level resume, you must take note of the critical components of such. Here are some of those.
A clear and engaging career objective – As fresh graduates, you must emphasize your career goals and objectives in a professional and passionate manner. Put a touch of you in it. Don't just copy and paste common goals that are provided on the internet. Show your personality and your career vision.
Academic competencies – Because you're still new in the industry, highlight your academic background and achievement. If you have an excellent GPA, don't hesitate to include them.
Keywords – In applying for a job, ensure that you research for keywords that are usually associated with that field. You can use them in building your resume.
Other relevant experiences – If you're a working student before, then emphasize them in your resume. You must also include your internship experiences by indicating a brief overview of your duties as an intern especially when the field you're applying is aligned with your internship program.
As for the standard elements of a general resume such as your personal details and contact information, position them strategically in your resume. These are some of the basic critical points that you should put on your resume.
Civil Engineer Fresher Resume Samples
Civil Engineer Fresher Resume Cover Letter
Civil Engineer Fresher Resume in PDF
Engineering Fresher Resume Templates
Engineering Student Fresher Resume
Graduate Fresher Resume Templates
Engineering Graduate Fresher Resume Template
BBA Graduate Fresher Resume Template
Graphic Designer Fresher Resume Templates
Graphic Designer Fresher Resume Format
Graphic Designer Resume Sample in PDF
2. Choose a Fresher Resume Template for Your Field of Interest
To help you write a substantive and well-formatted fresher resume, you can review the list of templates that we've provided for you. Moreover, there are also snippets on how you can apply them effectively.
 Fresher Engineering Resume Template – Engineering is a broad field. As an aspiring engineer, you may use this template as a skeletal structure in building your own. You can add more specific details that would coincide with your specific engineering fields such as mechanical, civil, chemical, and other engineering fields.
 Teacher Resume Template – For motivated educators, this is ideal for you. You can find inspiration from the sample career objective shown by the template.
 Accountant Resume Template – In here, you need to showcase your knowledge in the financial and auditing field. For inspired accounting graduates, this is a perfect sample that you can refer to.
 HR Resume Template – For those who are graduates of human resource program, you're expected to have great interpersonal skills. You have to showcase your leadership and management skills. If you've taken up post-graduate courses, ensure to emphasize them because it adds to the marketability of your resume.
 Graphic Designer Fresher Resume – As a graphic designer, so much is expected from you in terms of form, organization, and structure. According to research, the resume of a graphic designer shows a pinch of his or her the style and personality in terms of graphic design.
 Nursing Fresher Resume Template – In here, you should highlight your internship program and the kind of work that you've experienced from it.
HR Fresher Resume Templates
HR Recruiter Fresher Resume
MBA Finance Fresher Resume
Software Engineer Fresher Resume Format
3. Top Tips that You May Use to Ace Your Resume
The ultimate motive behind writing a resume is for you to get an interview and land a job that you are passionate and eager to succeed. Here are some tips that you may use to ace your resume as a fresher in the industry.
Plan and conduct extensive research. Research is not just for publication purposes but also a skill that you should master in making your resume. It can bring you to articles and studies that showcase the latest resume trends. It can also show you resume samples and templates to further organize and realize your goal.
Research is just an aspect of preparation.
You should consolidate the needed documents and data to make your resume substantial and genuine.
Brainstorm about things that you would want to achieve in your career path.
Provide an updated and accurate resume information. Don't you dare include outdated information? Ensure that you include your personal details and your business email and contact addresses. Unique skill set and certifications can also add to your credentials.
Don't use a cluttered formatting. Adopt a consistent and professional format from the font style and size to the margins and paper quality.
Adopt effective and logical titles and subheadings. As you may observe in most business resume templates, headings are chosen carefully and are aligned to the targeted field. Be specific and shy away from vague accomplishments and statements.
4. What Not to Include in Your Fresher Resume?
For starters, you should know the limits of resume writing. There are certain limitations and information that you should avoid including in your resume. Here are some of them.
False Pretenses – Do not include work experiences that are not supported by any proof. Be genuine and true in identifying your credentials.
Expected Salary – Salaries are sensitive in nature. This type of information is discussed only during the interview process. Thus, there's no need of including them in your resume.
Unnecessary Designs – Be simple and formal. However, this does not mean that you're not allowed to be creative. You can still express your artistic inclinations especially when your field so requires. What is material is that the designs do not overshadow the textual content of your resume.
These are some tips and points that you should remember in writing your resume. Now, are you ready? Feel free to access our templates for more specific details and examples.