Environmental Brochure Templates can be used for the environmental purpose as well as for your business marketing materials. These templates are easy to use and you just have to download the templates and add the required text. This high-resolution template comes with logos and background. These templates are available in all vector formats and other file formats. Here we have listed some best green environmental brochure templates for your project needs. You can also see Best Advertising Brochure Templates.
Tri Fold Environmental Style Brochure
This beautifully and stunningly designed green tri-fold environmental brochure comes with a natural theme. It comes with CMYK 300 dpi and 300 bleeds with 2 layer design layout. You can also see Best Retro Brochure Templates.
Agriculture Brochure Template
This well-designed agriculture brochure template has doodle background. It is fully editable with high resolution and expandable .eps file.
Green Environment Brochure Template
With a vector brochure design, this green environment brochure template can easily suit your business and project. It comes in several sizes and colors along with the high resolution.
Eco-Friendly Brochure Template
This well-designed eco-friendly template has a sturdy natural theme. It has some attractive features like ID CS3 template, A4 size, 3mm bleed, CMYK color mode, and 300dpi resolution. You can also see HD Brochure Templates.
Multipurpose Brochure Template
This professionally made brochure template can be used for multipurpose projects. It is useful for a newsletter, club, hospital, sports, animal business and more. It comes with a format of PSD, A4 8.75×11.25-inch size, editable colors, and fonts.
House Property Brochure Template
This eye-catching and cleverly designed house property brochure template comes with several sizes and designs. It has high resolution and it is a CMYK color mode with free use of fonts.
Green Energy Brochure Template
This well-designed full green energy brochure template has got a lot of attractive features such as fully layered PSD, fully editable, easy to modify color and text and vector format design. You can also see Free Brochure Templates.
Green Business Brochure Template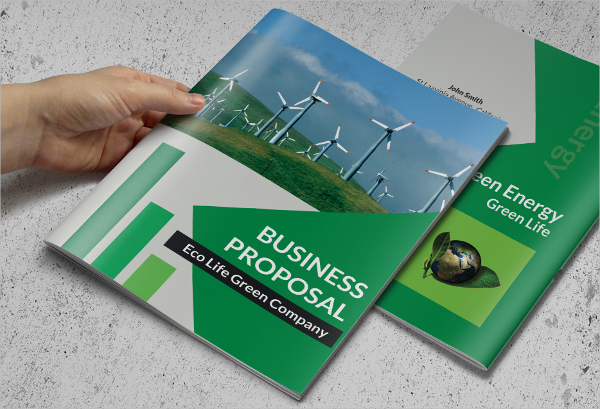 This is a multipurpose green color 8 pages brochure template used for business purposes. It is fully customized and comes with 300DPI resolution, CMYK color mode and in PSD file format.
Environmental Engineering Brochure
This professionally designed brochure is specially designed for environment engineering purposes. It comes with high resolution, different layouts, and colors.
Free Download Brochure Template
This free brochure template can be downloaded easily. It comes in A4 size format with high resolution and various different sizes and colors. You can also see Interior Design Brochure Templates.
Collection of Insurance Brochure Templates
These stunning collections of insurance brochure templates are useful for business promotions. It comes with the A4 format and bleeds with 3 mm from all sizes. They are designed graphically.
Green Living & Recycling Brochure Template
This professionally designed green living and recycling brochure is a multipurpose template that can be used for your various projects. It has vector illustration and it comes with high resolution with different layouts and sizes.
Environmental Services Company Brochure
This is a professional and modern Environmental Services Brochure that can be useful for river plan, environmental industry, etc. It comes with a 300 dpi resolution and is 100% customized. You can also see Corporate Brochure Templates.
Simple Environmental Brochure Template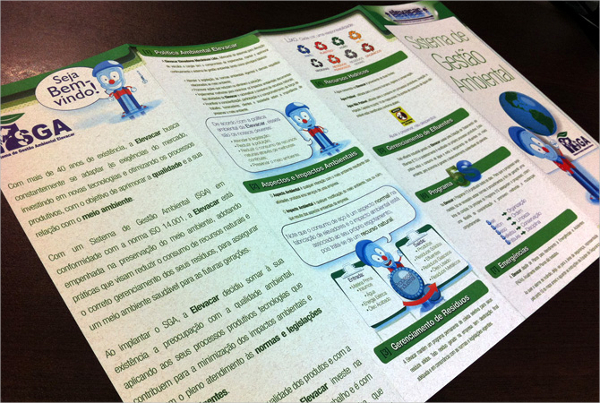 This attractive and beautifully made purple insurance brochure template has got everything to promote your business. It comes with the printed version and digital planning. It is fully editable and has amazing layouts.
Polygonal Eco Brochure Template
Environmental Conservation Brochure Template
Generating New Ideas Brochure Template
These nature related Environmental Brochure Templates are green and fresh, which will give a proper message you want to give. These environmental Brochure templates are handy, simple and time-saving templates. Select the one template as per your project and give an outstanding look to your brochure. You can also see Popular Church Brochure Templates.