Whenever a customer visits an establishment due to important business-related matters, you will most likely be required to make a detailed account regarding what took place. This is when you will have to make a customer visit report and this article will provide you with the information on how to make one. You may see report samples.
6 Steps for Creating a Customer Report
Step 1: Start With the Purpose
When making any kind of customer report, the first thing that you will need to do is to point out the reason as to why you are even making the report in the first place. Make sure that you know exactly why you need to make it as this will tell you what kind of information you will need to include.
Step 2: Information on the Customer
You will need to provide information on the customer that the report document is going to cover. So what you will need to put here would be the customer's complete name, address, and contact details. Also, take note that you may be required to include any additional information other than what was mentioned so always be prepared to list those down.
Step 3: Place the Date in Which the Report Was Made
No matter what kind of report you end up making, it is very important that you do not forget to include the date in which it was made. This is needed as there may come a time where a particular party may want to recall when the report was filed. Make sure to include the month, day, and year when writing down the date.
Step 4: Provide More Detail on the Report's Purpose
Now here is where you will need to go into detail in regards to why the report was made the visit in the first place. It is very important that you provide all the information that will make the reason clear. For example, if a person visited the establishment to file a customer complaint, then you'll need to provide an accurate description as to what the problem was and who or what it affected.
Step 5: Share How Things Were Resolved
If a customer contacted your establishment due to a  problem or concern, then you will need to provide information regarding how many of them were solved or if they were solved at all. Point out all the actions that were done and when they were done. If you are required to give a thorough explanation of these actions, then be sure to do so.
Step 6: Provide Feedback and Information on Yourself
At the end of the report, you will want to provide your complete name and job title along with any feedback or comments you may have. When providing feedback, be sure that it's one that will help make improvements or one that's constructive enough for future use.
6+ Customer Visit Report Templates
1. Customer Visit Report Template
2. Customer Service Report Template
Let's say that you are the person that is put in charge of reporting the customer service quality of your business. When the time comes that you have to provide the information, you will find that this particular template will help you make the very document that you need.
3. Customer Return Report Template
In the event that a customer is not particularly happy with a product that he/she has purchased, most likely that customer would like to have it returned. In the event that it happens, you will be required to come up with a report regarding the customer's return. Use this template to make such a report.
4. Customer Visit Report Template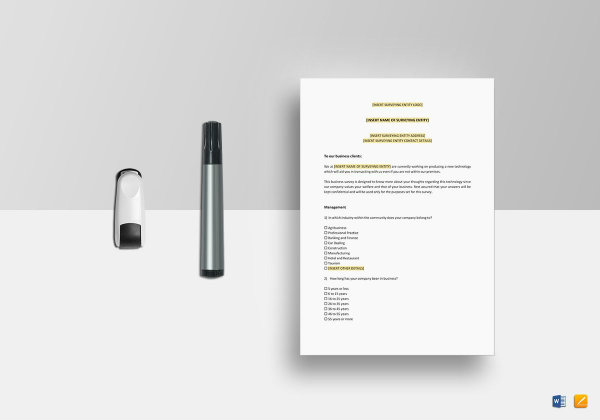 Customers may visit businesses for any number of reasons. In the event that you are required to provide an account of the customer's visit, then it's best that you use this customer visit report template. Use it to point out details such as why the customer made the visit, the actions are taken, any resources used and so on.
5. Customer Call Report Template
Businesses that receive calls from customers will often be required to submit reports regarding the details of the calls received. So whenever you receive a customer call, you can use this template to make a document where you can provide all the information the reader will want to learn regarding what happened.
6. Customer Non-Conformance Report Template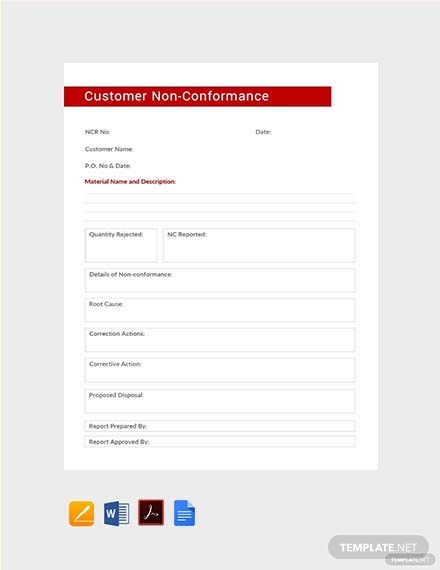 In the event that a customer has managed to find a problem with the company that he/she is dealing with or the product that was bought, then the employee meant to handle that problem will be required to make a report. With this template, you can make a document which points out what that problem is, the corrective actions taken and so on.
7. Customer Experience Survey Report
In the event that you would like to make a customer experience survey report, then you may use the template available here. Make use of programs such as Microsoft Word or Google Docs so that you may open and make changes to it in whatever way you please.