Tracking Templates
9+ Issue Tracking Templates – Free Sample, Example Format Download!
For a manager or as administrator of an organization, responding to a certain issue or problem must be done efficiently and effectively, with the help of management tracking template that can be opened in sample format, all of the concerns given to you will be accommodated in an organized manner, any concerns will be answered and response will be given timely. You can also see Project Tracking Templates.

Employee Absence Tracking Template in Google Docs
Download

Issue Tracking Excel Format Template Download
msofficeguru.org
CDC UP Issue Management Template Sample Download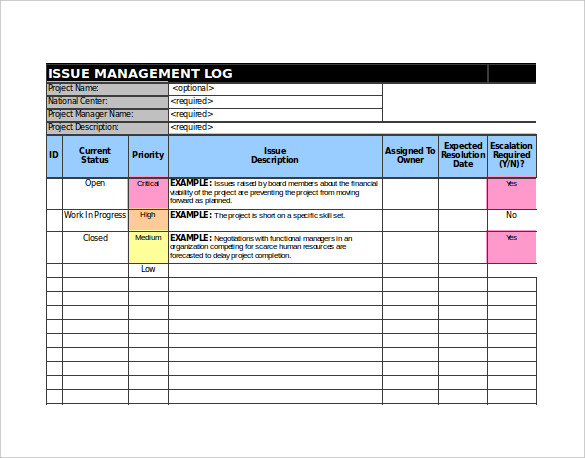 2a.cdc.gov
Issue Tracking Template Sample Download
Issue Register Tracking Excel Format Template Download
robertmcquaig.com
Issue Defect Tracking Log Excel Format Download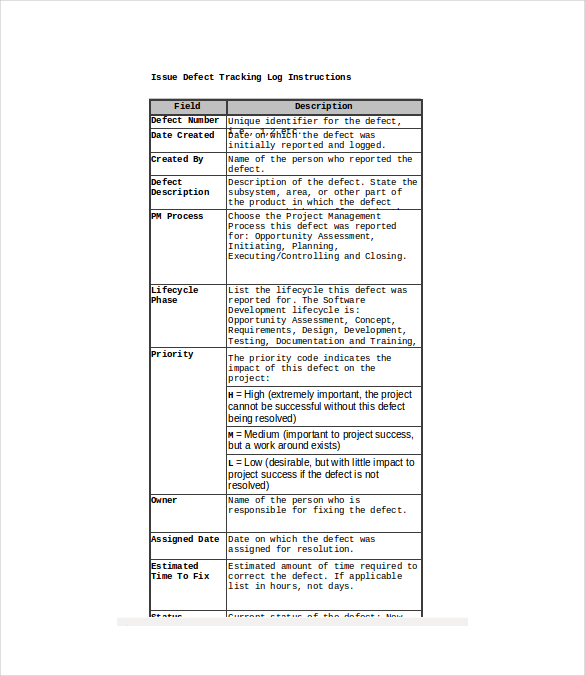 regents.ohio.gov/obrpmcop
Excel Format of Issue Management Tracking Template
results.wa.gov
University Issue and Risk Tracking Excel Format Download
csus.edu
Comments and Issues Tracking Sheet Excel Format Download
upc.gov.ae
Sample Issue Tracker Spreadsheet Excel Format Download
shafiqissani.wordpress.com
You will be well-organized in responding to critical issues or problems that have something to do with your area; any pre-arranged layout that suits your reference can be used in the Tracking Templates to arrange the documents according to their deadline and urgency. Any issues in the business, a great way to record and kept it in one file is by using a tool template found online. An issue tracking template can help people in the business to deal with different issues one at a time without missing any part of it. Anyone can see this as part of Management Tracking Templates. There are samples, examples format already that can be readily downloaded in the template. These samples are free to be selected and use according to the business needs and preferences for the content to indicate. It is simple to manage every problem at hand and easy to know if there is a response as a solution to the handled issue. You can also see Sales Tracking Templates.