Whether you need to market your sports equipment store, or are looking to create some hype for an upcoming local league or tournament in and around your neighborhood, you need some expressive sports flyers to set the pulse of audiences racing. With HTML5 and CSS3 backed sports flyer templates, you have everything you need to create stunning free psd flyers for digital or offline communications.

Basketball Madness Flyer Template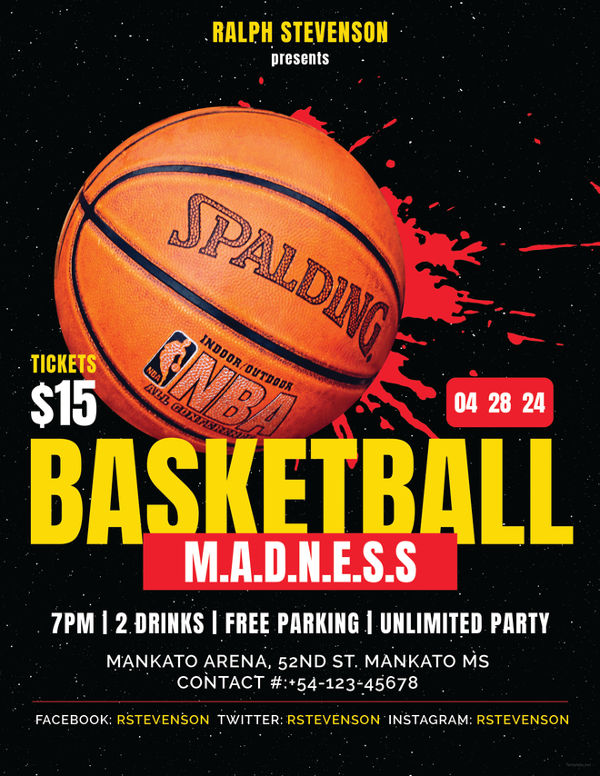 Bowling Flyer Template
Cricket League Flyer Template in PSD Format
Download

Baseball League Flyer Template
Download

Tennis Player Flyer Template
Download

Boxing Night Flyer Design in InDesign Format
Download

American Football Flyer Template
Download

MMA Match Flyer Template
Download

Marathon Flyer Template
Download

Car Racing Sports Flyer Template in Publisher Format
Download

Baseball Sports Flyer Template
Download

Basketball Sport Flyer Template in Word Format
Download

Gym Sport Flyer Template
Download

Brazil Soccer Sport Flyer Template
Download

College Football Sport Flyer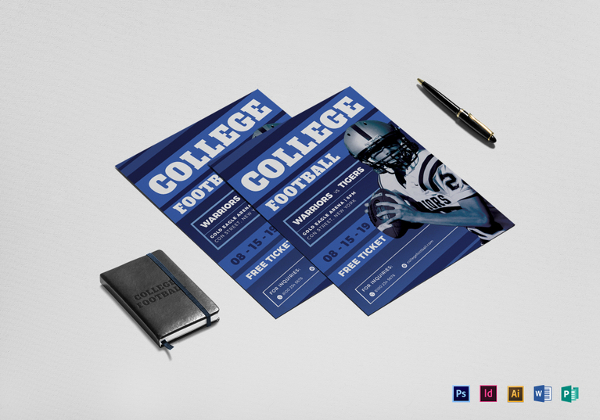 Download

Hockey Game Flyer Template
Download

Golf Tournament Flyer Template in PSD Format
Download

FIFA Soccer Event Flyer
Download

Super Bowling Flyer Template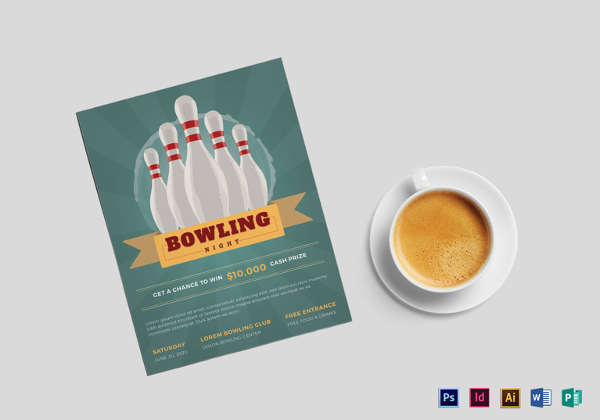 Download

Basketball Tournament Flyer Template
Download

Long Tennis Tournament Flyer Template in Illustrator Format
Download

Casino Raffle Flyer Template
Download
PSD Athletic Event Sports Flyer
Baseball Flyer Template
Mobile friendly interface and print ready layouts make this theme an instant hit among the professionals. Vibrant templates are also supported with CMYK color profiles and certain featured font sets.
Great Sports Flyer Template
PSD templates are provided in addition to the free font sets which make this theme an imperative option. CMYK compatibility and varying bleed margins provide the additional boost irrespective of the sporting event.
Golf Club Sports Flyer Template
This flyer provides the best templates and with multiple color schemes to back them up. Scalable layout comes in handy whereas the varying bleed margins facilitate better designs and a professional outlook.
World Cup 2014 Flyer Template
Gear up for the biggest event on the planet with this exciting theme supporting grids and guides for the professionals. Print ready Photoshop files provide the needed support besides the CMYK color modes.
Soccer Summer Camp Flyer Template
Colored graphics are included with this theme in addition to the high quality photos and text based options. Seamless page layouts come in handy whereas the commercial expertise renders additional support.
Golf Course Flyer Template
This theme comes with a professional outlook besides the printable interface and supported PDFs. Fully customizable interface comes in handy whereas the stock images render additional support to the professionals.
Youth Soccer Flyer Template
Color combinations can be selected with ease whereas the editorial templates provide the needed boost. Changeable texts are available with certain removable options besides the layered PSD files and a print ready interface.
Sports Poster Flyer Template
Multiple color schemes and stock photos make this theme more of a necessity. PDF support and print ready interfaces provide the additional supports whereas the image uploads are duly initiated.
Tennis Camp Flyer Template
Free images and template support make this theme an instant hit among the professionals. Vectored support is rendered in addition to the DPI support and layered PSDs which make this option highly resourceful.
Super Basketball Flyer Template
Multiple custom formats are supported besides the higher resolutions and DPI compatibility. Fresh and a modern outlook come in handy whereas the print ready interface solves the associated intricacies with additional benefits.
These templates allow you to change the background colors, borders, images, and text styles so that the outcome is just what you want. What's more, these sports flyer templates are so designed that you are able to print them conveniently for offline communications regarding your sports related business or any upcoming sporting event in the neighborhood. If you are looking for well designed, aesthetically pleasing and visually delightful sports flyer templates, then here are some of the ones that have been regarded as the best of the hundreds of contemporary templates doing the rounds of Internet. You can also see Football Flyer Templates.