Inspirational
32+ Emoji Stories/Sentences To Copy & Paste
Emojis are quite a rage today given their subtle cool appeal that allows one to express the mood or feelings in digital icons, whether it's sad, romantic, or weird. A lot of social media and smartphone users today take to generous use of emoji text messages and at times the entire story as well. Communicating this way can be a really fun and unique experience every time. And there's an endless variety of styles you can find, like bible emojis, Disney emojis, American Horror Story emojis, notebook emojis, Toy Story Emojis, princess emojis, and more.
We have come up with great emoji stories/sentences to copy & paste that you can share with your friends and cousins for a good laugh. We have gathered some of the best stories with emojis that will also teach you various creative ways to use these cute digital icons in texting jokes, storytelling life, etc.
Amazing Emoji Story

themetapicture.com
Love using emojis text messages on your social media word network to better express yourself? Well, there are other ways too that you can use these to enjoy yourselves. Use the colored dots and squares to play a game of Connect 4 with your friends and let the competition fire up on social media facebook post .
Best Emoji Story

leannadevaney.tumblr.com
If you and your friends are total movie buffs and love spending time chatting about your favorite motion pictures, notch this up with some emojis. Come up with a trivia quiz using emojis and movie dialogues and ask your friends to guess the name of the movie or the dialogue that follows.
Octopus Emoji Story to Download

emojioverload.tumblr.com
Want to tweak the thinking abilities of your friends and loved ones with some really witty and adorable messages? Well, here is an amazing array of witty messages created using emojis. Send these to your loved ones and let them guess and come up with the underlying meanings.
Download Amazing Emoji Toy Story

heressomething.tumblr.com
Using emojis is one of the best ways to chat on social media strategy networks. What's more, this is easier and saves you a lot of time. Also, the expressions convey the meanings that words most often cannot. So, get some insight into the right way to start an emoji chat with your friends and enjoy.
Download Best Emoji Story For Free

emojioverload.tumblr.com
In case you have a knack for weaving out adorable or fun stories, you can actually add a wit quotient to it with the help of emojis. Take a look at some of these stories that would definitely tickle your creative streak and help you to come up with a few of your own.
Instagram Rude Dirty Emoji Story

instagram.com
Stuck in the traffic and bored of driving in tandem with the erratic drivers alongside you? Well, go ahead and convey this message to your friends or loved ones who might be waiting for you. Using emojis is a better option as this saves you time and also helps to add a witty twist to the message.
Awesome Emoji Story For Free

weheartit.com
When planning something funny or even outrageous with your friend on the social media network like in Instagram post, save on the typing time by expressing your messages using emojis. This is a great way to convey the right feeling to your comrade. Need some help? Download these emoji stories to get an idea.
Awesome Emoji Story to Download

funnycx.blogspot.in
Wondering what to do to while away time? The emojis on social media(docs) networks are more than just tools to express feelings. There is a bevy of emojis that are hardly used ever. Use these to start a game with your friend. Download some of these ideas and keep yourself entertained.
Creative Emoji Story

emojipoems.tumblr.com
If you and your friends love sharing rude jokes and dirty humor, the emojis can actually give you a hand in coming up with some creative stories of your own. Take a cue from some of these creative emoji stories and within no time, you would come forth with a wide range of jokes of your own.
Free Awesome Emoji Story to Download

emojipoems.tumblr.com
Creative Emoji Story to Download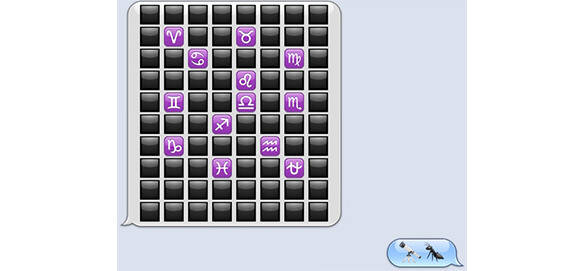 emojipoems.tumblr.com
Attractive Emoji Story

reddit.com
Banana Emoji Story

emojioverload.tumblr.com
Download Creative Emoji Story For Free

emojipoems.tumblr.com
Download Best Emoji Story with Sad Emoji

narrativesinemoji.tumblr.com
Balloon Princess Life Emoji Story

pinterest.com
Download Awesome Art Emoji Story

emojipoems.tumblr.com
Sample Romantic Weird Emoji Story

emojipoems.tumblr.com/
Download Notebook Unique Emoji Story

emojipoems.tumblr.com
Sample Emoji Short Story to Download

fiercelyfe.tumblr.com
Story Telling Story with Emoji
Teaching with Emoji Text

freemake.com
Emoji Texts Love Story

freemake.com
Emoji Happy Birthday Story Text

freemake.com
Call Her Story Emoji Text

freemake.com
Romeo Juliet Love Story by Emoji Text

freemake.com
Play a Game in Chat with Emoji Text

themetapicture.com
Funny Emoji Lil Jon Text

smosh.com
Funny Emoji Round Applause

smosh.com
Funny Emoji Falling Text

smosh.com
Bible Emoji Story
biblegamescentral.com
Emoji American Horror Story
leadershipinspirations.com
> Emoji Stories Sentences – Expressive, Delightful, and Entertaining
Imagine you get a text message, but instead of words, there is a menagerie of symbols, icons, faces with different expressions, and even types of weather. These aren't spam and neither have they been sent by mistake, but rather on purpose. These are called emojis or emoticons and are most commonly found in electronic messages, messaging apps, and web pages.
> How It All Started?
The emoji concept has roots dating back to the 1940s when smiley faces, a yellow circle with two black dots for eyes and an arc for a smiling mouth, became popular. The word emoji, however, is derived from the Japanese word 'E' meaning picture and 'moji' meaning character. Though there are thousands of emojis in circulation all over the world, there are many emojis that are specific to Japanese culture and cuisine.
> Some Mind-blowing Examples
Popular emojis include a lady in a kimono, a bowing entrepreneur, and cherry blossoms. The cuisine is represented by emojis of ramen noodles, onigiri, sushi, and curry. Emojis have become even more popular after Apple had incorporated them into the design of their iPhone. Android and other mobile operating systems quickly followed suit and also adopted them.
> Fun with Emoji
Imagine someone texts you on Whatsapp post and asks how your dinner was. Instead of typing out the usual responses such as bad, inedible, or fit for the dogs you can just send back an emoji of a yellow face with a greenish tinge and a grimace on his face. If asked how are you? You either send back a thumbs up with a large smiling face or a rope and a face with x for eyes. Instead of using a word sentence use an emoji sentence to express yourself. It is all limited by your imagination.
> There's More To It
You can even create your own emoji stories if you are patient and persistent enough. An emoji story is a story that is made entirely using emojis and contains little to no words. With hundreds of emojis available today, it is very easy to create an emoji story. However, if you are short on time or just lack patience or have the artistic sensibilities of a baboon then you can easily copy and paste emoji stories, emoji art, and emoji text messages.
> How Popular is Emoji?
These have garnered quite a huge fan following for their subtle and cool appeal that renders it possible for one to express his mood and or emotions through images and icons rather than through words. Social media sites such as Facebook and apps such as Whatsapp come with a wide range of emojis, with Facebook releasing new emoji packs every now and then. You can now write your own emoji story with a large collection of emoji pictures. Your emoji stories can be funny, meaningful, melancholic, or just plain for fun. Emoji art is now a popular art form with an increasing number of artists using emojis to craft their masterpieces. Storytellers are also expanding rapidly in the relatively new territory of emoji art. If you lack patience you can also find emoji art to copy and paste from the Internet.
> Top Emoji Emoticons
Emojis are quite the rage nowadays. Among the hundreds that exist throughout the internet and mobile platforms, some of them have garnered a larger fan following than others. The most popular ones are the smiling face, winking face, face with a frown, red face with a frown, purple face with devil horns smiling, purple face with devil horns frowning, face laughing, face laughing with tears in its eyes. Most of these depict funny emojis and among these, the laughing face with tears in its eyes has been found to be the most popular by the Oxford Dictionary in 2015.
> Other Popular Emojis
Along with these other emojis that have earned a spot in the limelight are the happy poop, the frustrated face, the sleeping face, the happy ghost, and various animal icons. As more and more emojis make their mark on the net, the race to become popular becomes even fiercer. How much popularity an emoji will garner depends on how it is used. Their success depends a lot on the imagination and creativity of the user who uses those in his emoji text messages. Create funny emoji texts or find funny emoji texts to copy and paste on the Internet. You can also find cool emoji art to copy and paste, apart from sweet emoji text to copy and paste. Plus, the options of emoji text messages copy and paste, inappropriate emoji copy and paste, and sweet emoji copy and paste in your messages make planner digital expressions more exciting than ever.
> How to Get New Emojis
Many messaging apps such as Whatsapp and Hike include new emojis with each successive version on the app. Social networking sites such as Facebook have a preset number of emojis for every user and on top of that, they have multiple emoji packs for download. These range from a wide variety of genres and are tailor-made keeping their clients in mind. These emoji packs are free to download and any user, depending on his or her choice, can download these. Many emojis are not included in social network sites like twitter and messaging apps and these must be downloaded off the internet. These emojis are those that have been deemed as not suited for everyone's tastes and include mostly dirty emojis, inappropriate emojis, and emojis with a sexual connotation, emoji pictures copy and paste multiple times to create stories.
Emojis have no fixed timeline, they prop up whenever and wherever they can, just like mushrooms. To keep yourself updated on new emojis you must keep your social networks and messaging apps updated.
> Emoji Translator
With so many emojis floating around the internet nowadays, estimated to be in the hundreds, it is not always possible to memorize them all as well as what they represent or stand for. This is a problem many emoji story writers and emoji art makers face. They may work tirelessly on their latest creation but many might not be able to understand all the symbols and icons and images being used. To solve this problem there exist emoji translators. These are free IT software available on the internet, designed to 'translate' the emoji art and emoji stories for those who might not have gotten it on the first try. Emoji translators are a recent development; it was made to better understand the various emojis we see all around us all the time.
To Emoji Story Maker & Generators
Emoji Tales – Go To Website My Emoji Creator – Go To Website iEmoji – Go To Website