Family Tree Templates
19+ Amazing Family Tree Art Templates & Designs
Are you looking forward to create a family tree? These are important documents educating about your family ancestry and is a good source when one wants to know about your family lineage. If you are on your way to come up with a big family tree, spanning 5 generations, it's definitely going to be a hectic task. Thus, you have the free family tree templates today that you can download from Template.net. To make the project more interesting you can opt for family tree art template.
Free Blended Family Tree Template
Free Reunion Family Tree Template
Free Three Generation Family Tree Template
Free Dead Family Tree Template
Colourful Family Tree Art on Yellow Background
Personalized Family Tree Blanket for Mother's Day – $53
Funny Family Tree with Frames from $29
Digital Family Tree Art with Bird Names
Long Family Tree Art on Cream Colour

Download
Family Tree With Vintage Frames- $4
Rustic Family Tree Design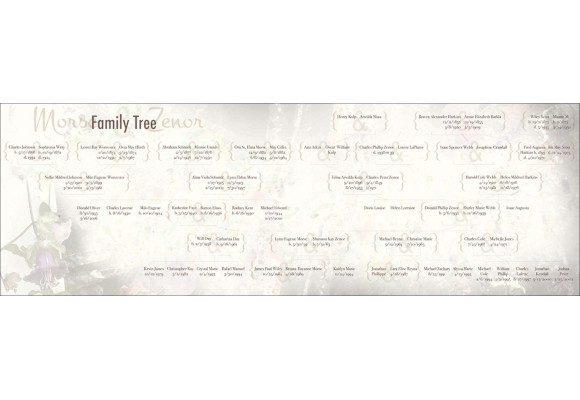 Download
Family Tree Print Set with Family Name for $14
Family Tree Art with Black Frame
Personalised Family Tree Art with frames
Love Birds in Family Tree Art Template – $20
Family Tree Art Gift to Parents from Kids
Floating Traditional Family Tree Art – £49.95
Papercut Family Tree Wall Art – £55
What is family tree art template?
A family tree art template example comes up with a pre-made family tree structure in clip art. The clip art quotient renders a fun feeling to the overall structure so that you are never bored while working on it.
How will it help you?
A sample family tree art template would save you great deal of time and energy.
You will be saved from creating a full family tree from scratch. You will get a photo family tree template with blank boxes to be filled with your family data.
These templates are available for free of cost online.