In this fast-paced world, almost everything is run by money. Businesses are popping up everywhere, and so are basic finance firms. They form a big part of the economy and how it affects our daily lives. Some businesses are big while some are small. Regardless of size, each regular business is a helpful agent in keeping the world's economy alive.
Businesses and finance firms have expanded their presence online. It is no surprise that any business such as banks, film outfits, news agencies, online shops, and the like have ventured into the Internet.
Why should you make a website for business and finance?
Making a website for business and finance is a very important move. It is a great need for today's digital world. It can be a trial and error game, but it is definitely worth a try. Here are some of the reasons why:
Strong online presence. Building a website for your business or firm boosts your presence on the Internet. Almost all businesses have explored the online creative world, and there are a lot of possibilities in it.
Bigger and wider reach. The Internet reaches all kinds of audiences regardless of age, race, and gender. Having a website for your business increases your chances of reaching more people. Chances of getting more revenue will also be increased. This includes making an application for awesome mobile and tablets.
Get the creativity going. Making a creative website allows you to explore the inner artist in you. There are several customization options in the theme settings that enable you to change colors, fonts, and some other features the way you like it. You can do so much with the themes and challenge yourself by making an attractive website.
Easier access to important services. Having a modern website for your business allows your customers to avail some of the important strategy services that can be done online. They will have easier access to convenient transactions anytime, anywhere.
Build goodwill. Best websites are a way of building goodwill with customers. It is the company's way of reaching the people through non-personal means.
There are a lot of themes to use when it comes to making a business and finance website. If you are a business or a finance firm owner and you plan to build a strong online presence, these 25 WordPress themes can be of big help to you.
Monefy Theme
Momentum Theme
Boost Up Theme
Viktor Theme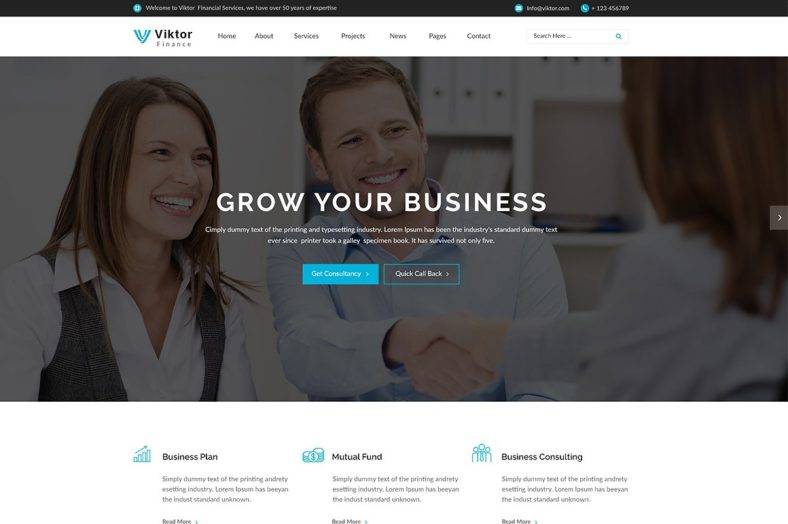 Interous Theme
SD Finance Theme
Ascendio Theme
Minimal Business Theme
Walton Theme
Flatiron Theme
Finance Group Theme
Simple Business Theme
Business Theme
MH Corporate Theme
Innovus Theme
Motus Theme
Grand Theme
Business WP Theme
7EVOLUT Theme
Counter Theme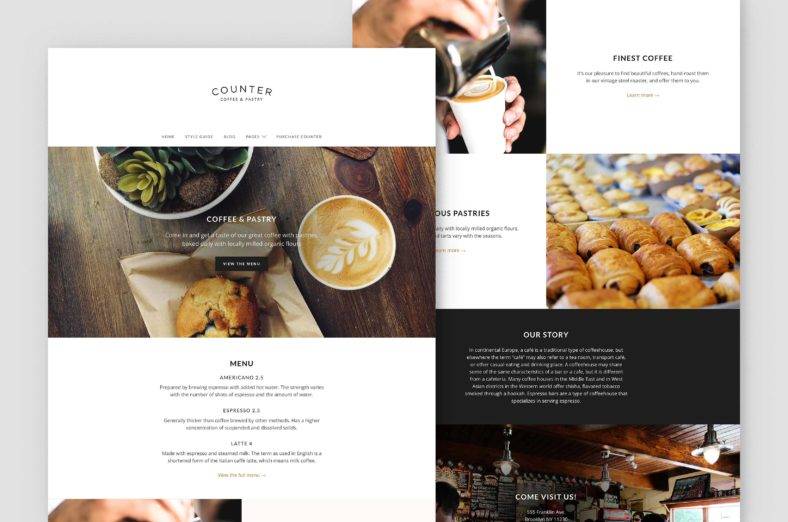 Conference Theme
WP Leaflet Theme
Financial Advisor Theme
Kornio Theme
Appointment Theme
What is the difference between business and finance?
There is a very thin line between business and finance. Sometimes, one gets mistaken for the other but, in reality, they are very different.
A modern business is an organization or an entity that operates at providing basic goods and services to the masses, and works together to achieve a certain goal. It is made up of people divided into several teams with tasks to do. In a business, it is expected for everyone to achieve a particular goal on a time-bound basis. Product and service improvements are also vital to assure its success. You may also see Business Bootstrap Themes & Templates
Businesses can be owned, franchised from an existing business, or established through a business partnership between two or more people. Regardless of the setup, these businesses only aim to give the best products and services to customers.
However, finance is a different story. It is a crucial part of business, as it deals with how investors allocate their money during a certain period of time. This is the study of simple investments. Finance can be likened to a game of tug-and-war where investing money depends on the risk level and its expected return. It is also called the science of managing money. Best finance also studies how much people earn and save over a period of time. It is broken down into three categories: personal, corporate, and public.
Personal finance involves managing money within the family. This covers the simple budget, savings, and financial risks and money for future events. If you are an ordinary citizen of any social status, it is important to know how to manage finances. Special events in life such as illness and death are unforeseen. It is better to prepare money for these kinds of emergencies. Corporate finance involves dealing with money in businesses and increasing the value of the firm for the company's general stakeholders. Public finance, on the other hand, deals with the government's role in the economy of the country. This is where government expenditures and revenues are studied. Income distribution and efficient allotment of resources are also studied.
Business and finance are connected to each other by a single thread. You cannot separate one from the other and, yet, both have different functions.
Guidelines on choosing a theme for business and finance sites
Of course, you just cannot go into design without taking some things into consideration. Here are some guidelines on picking a theme for your website. These guidelines will surely be helpful in designing your site.
Website's purpose. There are several themes online that can cater to a specific purpose like business, corporate news, photography, blogging, personal blog, and a whole lot more. First of all, determine the purpose of your site. If you know what your website is for, you will be able to choose the right theme.
Budget. Some themes are free and some come with a price. You can start by choosing a free theme with a good design, or buy one online. Free or paid, you can always find good themes. If you plan on buying a theme, consider your general budget as some themes can be pretty expensive. Do not spend so much for a theme, so be wise in choosing a paid one. Make sure it is worth every penny you spend on it.
Design. The design of your theme really matters if you plan on building your stylish website. Make sure it does not have many unnecessary details that tend be crowded. Too many details are an eyesore. As much as possible, choose a design that is clean with enough details to get by. Some themes are also retina-ready, meaning the icons, graphics, and images are displayed in the best quality.
Responsiveness. Most themes are responsive, meaning it can be viewed on any device like a tablet, smartphone, or desktop. A responsive theme is a good choice since it is accessible on any device, which can drive more traffic to your site. When a theme is responsive, all of its features are rendered correctly and without any error in any device. The features are usable as well.
Customizable. Choose a simple theme that can be easily customized anytime. Many themes have customizable colors, fonts, headers, and footers. It is up to you on how you are going to tweak a few details to your preference. There is a sense of flexibility if a theme is customizable.
SEO. Search engine optimization or SEO is a process where a website's visibility is measured. When a website is searched often in search engine, it gets higher ratings. Choose a theme that is optimized for SEO so it can get high rankings in search websites. SEO is an important factor in determining your website's online presence.
Security. This is an important factor in picking a flexible theme. Your theme has to be secure from all viruses and malware that might affect your computer. Find a theme that has security features to protect it from anything that might happen.
Compatibility. Since websites rely on themes for their design, your theme should be compatible with any browser. All the features should be rendered correctly no matter what browser it is. Some of the commonly used browsers are Google Chrome, Safari, Internet Explorer, Opera, and Firefox.
Reviews. Aside from the design and business budget, another thing that you have to really consider are the reviews of the theme from the users. Use the theme if it has good reviews and skip it if other users had a bad experience using the theme. In the end, it is your decision, but it is better to make a good decision and get an attractive theme.
Documentation support. Generally themes have backup documents to help you in installing it. There are also some how-tos if you make some mistakes. Choosing a theme with a strong documentation support is important. You could do a lot if that is the case.
Stable connection. Since customizing the themes happen online, make sure to have a strong Internet connection. Check your connection from time to time. Upgrade to a better Internet service if you have a bad connection. A strong connection makes work smooth-sailing.
Conclusion
Designing a website is not a walk in the park. You have to pick the right theme and have the patience to finish the whole thing after making a lot of mistakes. Sure, it can be a tedious process, but seeing your professional website come to life is worth all the risk. So, ick your favorite template from our list and start the work of customizing it to suit your purpose.