Business Cards
32+ Modern Business Card Templates – Word, PSD, AI, Apple Pages
These days, it's almost become a thing for anyone who is in the business industry to have a business card of their own. This is because they can be easily carried around and distributed to potential clients. Not only are they compact, but they are also a clever way of marketing your services. Using our well-designed cards, you can now make one of your own!
Modern CEO Business Card Template
Here's a professional business card that is specially and modernly designed for the CEO of a company. All you need to do is just download this business card template in MS Word and enter your business contact information in the necessary areas. It is super easy to work with as all you need to do is enter your business details in the desired areas along with your company logo.
Electrician Business Card Template
If being an electrician is your profession, then keep it real by downloading and using this modern business card template. This business card template in PSD has a design that graphically illustrates your profession in a fun manner. Use this card to market your services to your possible client by editing and customizing this template.
Modern Restaurant Business Card Template
Do you run a restaurant? If so, you should check out this orange and white themed PSD business card template. You can place your restaurant logo on one side of the card, and towards the other side, you can mention your business details. Just download and open this business card template on any available file format and start customizing it right away!
6 Easy Steps On How to Create a Business Card
Step 1: Open a File Format
Creating a business card can be done in many ways. There are plenty of file formats such as MS Word, Publisher, InDesign, etc. for you to make use of. Once you open the preferred file format, go to the templates and select "business cards".
Step 2: Plan Your Design
Before you begin creating a business card, you must have a proper idea about how you would want your business card to look like. You can use a paper or just sketch a rough design on any tablet or device. Figure out how you would like the elements of the card to fall in place.
Step 3: Add Color
Next, select a specific color or a combination of colors that can go well with the background of the business card. You can style the color in a unique design or keep it simple and minimalistic. It is up to you.
Step 4: Decide On the Fonts
The font style and font size should be carefully chosen as they play an important role in the outlook of your business card. You must, however, highlight your name as well as the name of the company. The rest of the details can follow a standard font size.
Step 5: Enter Your Business Information
Coming to the business information, you must enter details such as the business name, address, phone number, and website link. You must also include your business logo on the front side of the corporate business card template.
Step 6: Save and Print
After all of the above information is entered, review it. Finally, save the file and get it printed. You can either select a matte finish or a gloss finish for the card.
Modern Salon Business Card Design Template
Are you in need of a minimal looking business card for your salon business? If so, you have just stumbled upon the right template. This business card template undoubtedly has a beautiful and chic design that is sure to connect well with your clients. Downloading it will allow you to customize and edit its contents with your own. So what are you waiting for? Hurry up and make this one all yours.
House Cleaning Business Card Template
Promote your house cleaning services to your possible clients by making use of this elegant and pastel themed modern business card template. It has a beautiful pattern on which you can display your business information such as the address, contact information, website link, and so on. Download now!
Modern Business Card Template
Modern Photography Business Card Template
Modern Minimal Business Card Template
Modern Creative Business Card Template
Modern Corporate Business Card Template
Pink Modern Business Card Template
Modern Business Cards – Why are they still around?
If old habits die hard, using modern business cards has taken the cake for sure. Having been around since the 70s and still in use today, even the Internet addicts concede that doing away with any business card is hard. Of course, the preliminary reason why the cards should not miss in your marketing arsenals is that they are one of the best direct marketing tools. They also play a significant role in connecting you with customers immediately who need your service. What's more is, printing blank business cards are relatively cheaper and takes a short time. Writing a blog post or advertising online is usually tiresome and costly, hence the use of business cards.
Die Cut Business Card Template
Stop wondering why many businesses have been on the market for a 'billion years' and take your business straight to the hands of the target audience with this modern business card template.
Minimalist Business Card Template
Because modern business cards are resourceful tools for sharing the business info of a person, you should add this card to your marketing arsenal.
Chalkboard Business Card Template
If you are serious about taking your business level, you should give modern business cards the priority. As a first-hand marketing tool, the card will give you consistent results.
Letterpress Business Card Template
Businesspersons can use this modern business card design to promote their products or services in the local market. It is an easy-to-edit and direct marketing tool for serious entrepreneurs.
Folded Business Card Template
The premium modern business cards won't cost you more than $10 bucks. It is a high-resolution 300 DPI card and is editable in Adobe Illustrator. It is best for marketing your business to the target audience.
Double-Sided Business Card Template
Metro Style Business Card Template
Triangle Business Card Template
Stripes Modern Business Card Template
Classic Business Card Template
Hipster Modern Business Card Template
Abstract Business Card Template
Modern Corporate Business Card Template
Luxury Black and Golden Business Card Free Vector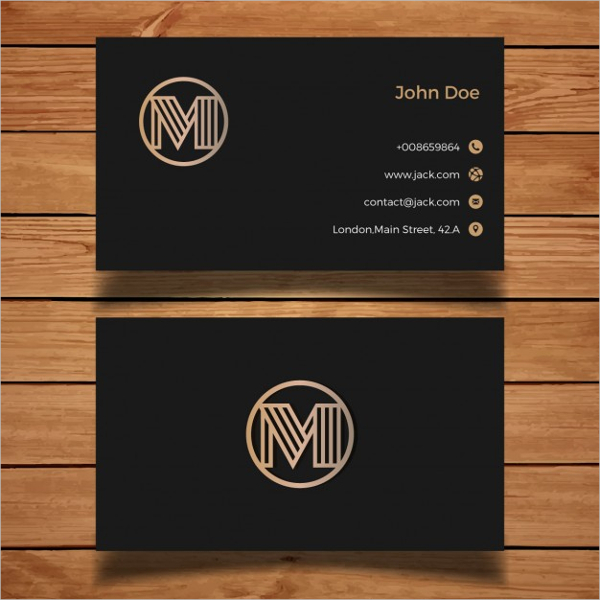 Editable Modern Business Card Template
Modern Design Business Card Template
Garden Landscape Business Card Template
Business Card with a Stylish Design Free Vector
Editable Business Card Template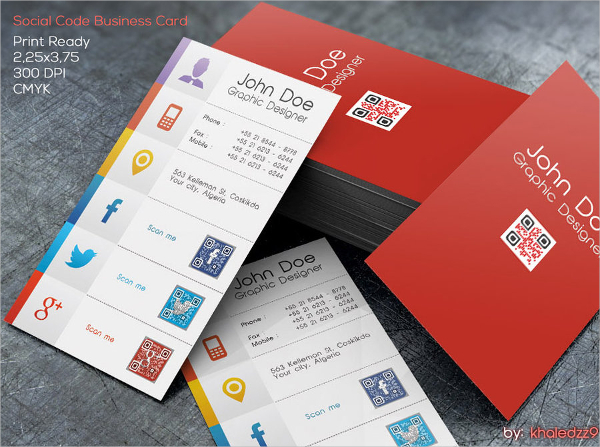 Clean Business Card Template
Eye-Catching Business Card Template
Creative Modern Business Card Template
Why Is a Modern Business Card More Efficient than Internet Marketing or Social Media Promotions?
If building a steady and long-term relationship is anything to go by, internet marketing and social media promotions are two strategies that will never be enough. Real marketing must always start with direct contact, and a modern business card can help you to engage in a face-to-face conversation with the target market. A business card might be too tiny a tool for marketing but it involves a consumer in a way that a blog post or tweet never can. If you need instant links with customers, even at the time of the year when the market is dry, you should consider using modern business cards.
If business cards have been around for 3+ decades, we know for sure they won't go away anytime soon. It is okay to invest in SEO, pay per click ads, and TV advertisement, but why not try using modern business card templates first?!
General FAQs
1. What is a Business Card?
A business card is a small card that advertises information about a company or individual. It is an essential part of the branding and is generally shared during formal introductions or meetings.
2. What Information Does Business Card Contain?
A business card contains the following information:
Company's Name and Functional Job Title
Company's Logo and Tagline
Contact Information
Website URL
Physical Address
Social Media Profiles.
3. What is the Significance of a Business Card?
A business card is one of the most economical ways to promote your company as it helps you introduce your company to prospective clients. You can distribute it at events or gatherings so that interested parties can reach out to you.
4. What Font Size Can You Use For Business Cards?
While creating a business card, keep in mind that the information should be presentable and most importantly, readable. In general, you can select a font size that is between 8-12 pt., as it works well for contact information details.
5. How Can You Make an Effective Business Card Design?
You can make an effective business card design by opting for heavyweight paper with glossy finishes as it reflects the quality standards of your business. Also, use an appealing layout along with appropriate fonts.