You probably have every secret in the book about internet marketing and social media promotion. You probably know how to get your way around the web now. So much, in fact, you feel that Modern Business Cards are irrelevant for marketing. However, even if you are lucky to get the meat and butter of online engagement, business card templates are still significant instant marketing tools to include in your marketing arsenals. Moreover, if you have little time to create marketing business cards for your enterprise, here is a list of the best PSD business card templates to get you started.
Modern Business Card Template in Word, PSD Format

Download
Minimal Business Card Template

Buy Now
Letterpress Business Card Template in Publisher Format

Download
Double Sided Business Card Template

Download
Die Cut Business Card Template
Stop wondering why many businesses have been on the market for a 'billion years' and take your business straight to the hands of the target audience with this modern business card template.
Minimalist Business Card Template
Because modern business cards are resourceful tools for sharing business info of a person, you should add this card to your marketing arsenal.
Chalkboard Business Card Template
If you are serious about taking your business level, you should give modern business cards the priority. As a first-hand marketing tool, the card will give you consistent results.
Letterpress Business Card Template
Businesspersons can use this modern business card design to promote their products or services in the local market. It is an easy-to-edit and direct marketing tool for serious entrepreneurs.
Folded Business Card Template
The premium modern business cards won't cost you more than $10 bucks. It is a high-resolution 300 DPI card and is editable in Adobe Illustrator. It is best for marketing your business to the target audience.
Double Sided Business Card Template
Metro Style Business Card Template
Triangle Business Card Template
Stripes Modern Business Card Template
Classic Business Card Template
Hipster Modern Business Card Template
Abstract Business Card Template
Modern Corporate Business Card Template
Luxury Black and Golden Business Card Free Vector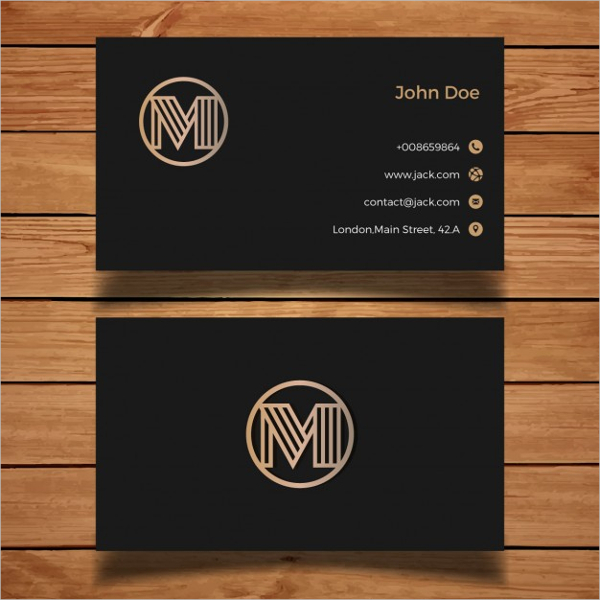 Editable Modern Business Card Template
Modern Design Business Card Template
Modern Landscape Business Card Template
Business Card with a Stylish Design Free Vector
Editable Business Card Template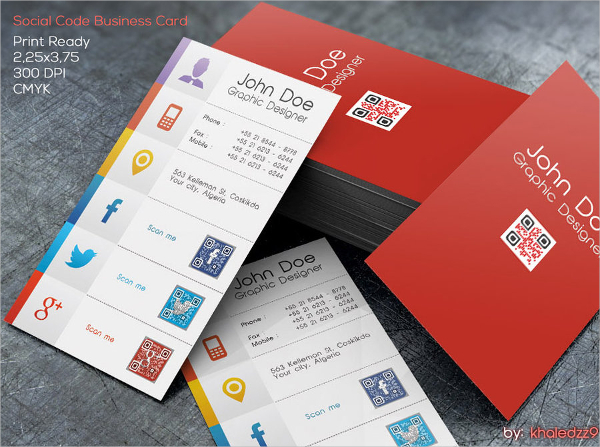 Clean Business Card Template
Eye Catching Business Card Template
Creative Modern Business Card Template
> Modern Business Cards – Why are they still around?
If old habits die hard, using modern business cards has taken the cake for sure. Having been around since the 70s and still in use today, even the Internet addicts concede that doing away with any business card is hard. Of course, the preliminary reason why the cards should not miss in your marketing arsenals is that they are one of the best direct marketing tools. They also play a significant role in connecting you with customers immediately who need your service. What's more is, printing blank business cards are relatively cheaper and takes a short time. Writing a blog post or advertising online is usually tiresome and costly, hence the use of business cards.
> What are the Advantages of Modern Business Card Templates?
Modern Business Card templates are always smaller than the size of a pocket. Users can, therefore, store them in their wallets or purses, and bring the cards with them wherever they go. Moreover, modern business cards templates are direct marketing tools that help businesses to commence the development of a long-term relationship between your business and the target market or particular customer. Creating modern business cards from scratch will take you a lot of time, and as such, you should consider downloading the premium template with the click of a button. Of course, the premium template costs only a few bucks.
> Why is a Modern Business Card more Efficient than Internet Marketing or Social Media Promotions?
If building steady and long-term relationship is anything to go by, internet marketing and social media promotions are two strategies that will never be enough. Real marketing must always start with direct contact, and a modern business card can help you to engage in a face-to-face conversation with the target market. A business card might be too tiny a tool for marketing but it involves a consumer in a way that a blog post or tweet never can. If you need instant links with customers, even at the time of the year when the market is dry, you should consider using modern business cards.
If business cards have been around for 3+ decades, we know for sure they won't go away anytime soon. It is okay to invest in SEO, pay per click ads, and TV advertisement, but why not try using modern business cards first?!