Web Elements
18+ Free Wireframe Templates for App, Mobile & UI/UX Designers
Wireframing is the first crucial step of designing, and these templates can make the process easier for you. With these wireframe templates, you can have fun creating apps or websites that focus solely on interactivity and functions. When it comes to explaining the functionality of your website or app to a client, wireframing templates can help you do just that. Designers or developers can also use these unique templates to create a prototype for their target audience.
Turbo iOS Wireframe Kit
This wireframe template is suitable for a developer who is interested in creating apps. It has a full Turbo iOS wireframe kit and nine categories which are available in Sketch, Al and PSD format. You can also see Wireframe Tools for Designers.
iPad Wireframes for UX Design
Suitable for business analysts, this cool wireframe template is for iPads. This wireframe template works on UX and has a screen dimension for a wide variety of IPad gadgets such as iPad Min and iPad Pro.
Material Design Wireframe
This template is for designers or developers who want to use their creativity to create icons or logos related to basketball. It allows you to create new images easily and make your screenshots popular.
Snap UI iOS8 Wireframe
This cool wireframe template can help improve the skills of website or app developers. It has 22 iOS, 8 mockups and useful UI components that you can use to create wireframes.
Free iOS UX Wireframe & Icon Set
If you need to sharpen your designing skills, this free iOS wireframe template is for you. This UX template set with additional icons is suitable for Apple products including iPads and iPhones.
Free PSD Wireframes for Phones
This cool template is perfect for a business analyst or a developer who focuses solely on wireframe phone reviews. With this template, you can quickly provide a visual understanding to a stakeholder.
WZ Wireframe Kit
With this beautiful template, you can now easily draw wireframes and bring order to your work. It has different types of buttons including primary buttons, links, Tag, image placeholders and iPhone 6 Mockup.
Clean Flow iOS Wireframe
Whether for personal or commercial projects, this wireframe template is easy to use. It has a free iOS kit that uses Sketch version, is suitable for UI and UX wireframes and has a clean flow.
Mobile UI Blueprint
This wireframe template is suitable for anyone who is interested in mobile technology. It has a modern UI blueprint kit for mobile devices and contemporary files including messaging icons and technical app icons.
Mobile Wireframe Kit
This template is suitable for mobile developers who enjoy using Sketch 3 to bring their ideas to life. It has 20 screens and over 50 UI elements that can help you create your app.
Moon Wireframe Kit
Kita3 Wireframe & Mockup UI Kit
Responsive Wireframe Template Sketch Resource
Free Sketch Wireframe
Wireframing Template Sketch Resource
Teracy Wireframe Kit
Wire Frame Flow Chart Set
Landing Page Wireframe PSD
Wireflows Mini Web Wireframe Tiles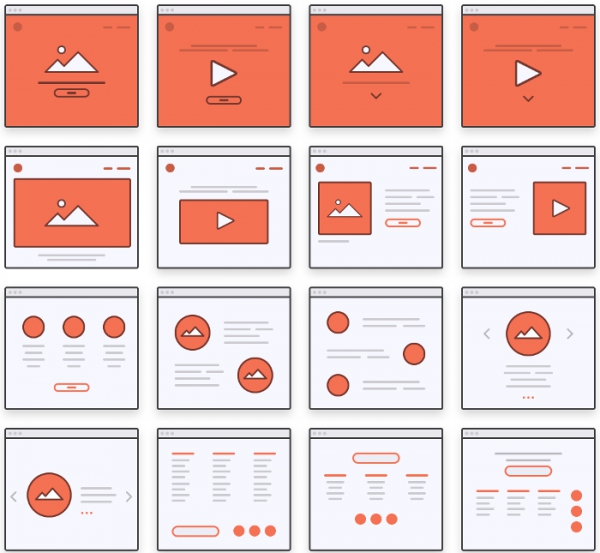 These wireframe templates will make it easier for website designers and mobile developers to communicate their ideas. With these templates, you can clearly show navigation paths or better understand the functionality of your design. So, go for these clean flow and useful wireframe templates to quickly impress your stakeholders, clients or team leaders.