Microsoft Office
How to Add a Chat to Microsoft SharePoint
Collaborating with the whole team to work on various projects has never been this convenient with Microsft SharePoint. And with SharePoint, managing and storing documents online are also easy and possible.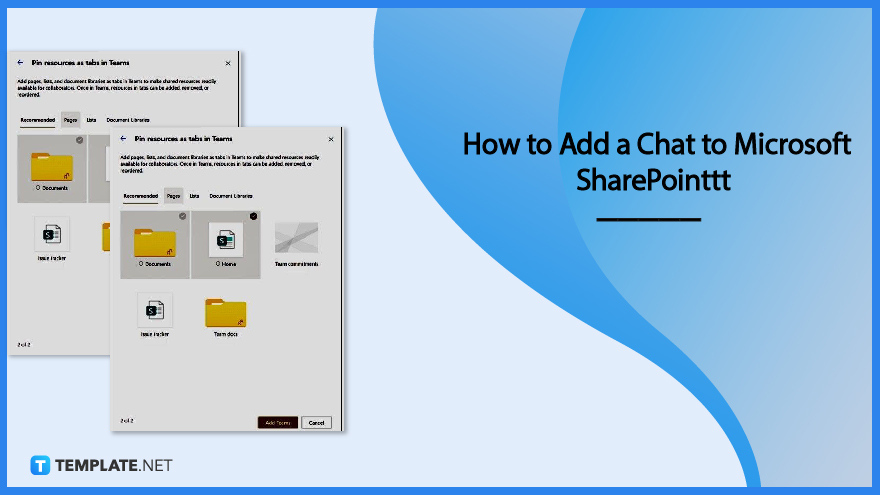 How to Add a Chat to Microsoft SharePoint
Communicating with a group of people regarding a set goal is much more convenient when done in one space and in real-time. The following steps will guide you in adding a chat on Microsoft SharePoint:
Step 1: Log In to Office 365 Admin Center

To be able to add a Microsoft Team on SharePoint, you need to log in to Office 365 Admin Center as an administrator. The options to add a chat on Microsoft SharePoint can only be accessible on this page. Moreover, only site owners or administrators can add a Microsoft Team.

Step 2: Add Real-Time Chat

Locate a group-connected team site that you own and, in the lower left corner of your site's page, select Add Real-Time Chat. You can also find this option in the "Next Step" which can be accessed from the upper right corner of the team site. Once Add Real-Time Chat is selected, a panel will open; this panel will walk you, the site owner, through a quick tour of the capability of Microsoft Team and its value being added in SharePoint.

Step 3: Add SharePoint Resources as Tabs

After continuing with the addition of real-time chat, you need to see options of what SharePoint resources to add as tabs in Microsoft Team. In this window, you can select pages, lists, and document libraries among others that you can add to Team. These will enable you and your team to work on a document or task in one place.

Step 4: Select Add Teams

To create your Team channel, select Add Teams—this will contain the resources you have selected as tabs. Microsoft Teams will be launched automatically once your team is created and this will take you to your new Team channel. Afterward, you can add or remove sites connected to this Office 365 group.
FAQs
Why is adding a chat or Microsoft Team important to a group in Microsoft SharePoint?
Adding a chat or Microsoft Team is an important feature in Microsoft SharePoint because this allows team members to communicate and work on documents in one place and in real time.
What other forms of communicating can be achieved with Microsoft Teams?
Besides real-time chatting, a team can also do online calling, screen sharing, and web conferencing with Microsoft Teams in SharePoint.
Who can add chat or Microsoft Teams in SharePoint?
Only site owners can add Microsoft Teams, as well as SharePoint resources as tabs, in SharePoint.
Can files from other Microsoft apps collaborate with SharePoint?
With the addition of the Microsoft Team on your site, collaborating with files from Microsoft apps like Excel and Word would be easier.
What are the other benefits of adding chat to Microsoft SharePoint?
Adding real-time chat to Microsoft SharePoint enables the team to develop and acquire opportunities to develop social channels that encourage team building and community.