Searching for a place to input all information about your business services to be able to advertise worldwide? Do you need high-quality designs to build yourself a strong portfolio? You have come to the right place.
On our website, we here provide for you some brochure templates to choose from and use. There are two ways brochures can be distributed one way is the traditional printed on paper and handed out to people and the other way is through the online platforms as these brochures are electronically made and sent via the Internet. Whichever way you may want to distribute your own brochures samples, these templates can definitely help you.
Business Proposal Tri-Fold Brochure Template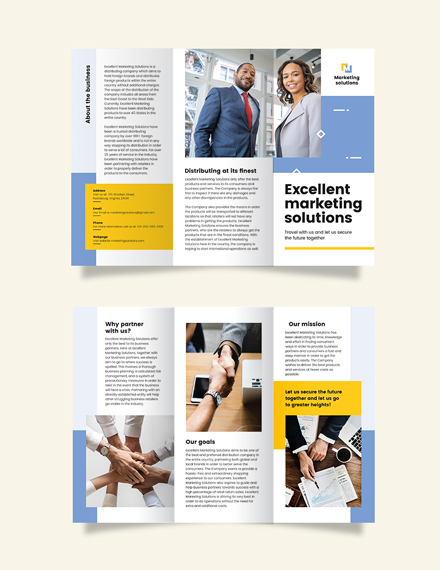 Business Proposal Bi-Fold Brochure Template
IT Business Bi-Fold Brochure Template
IT Business Tri-Fold Brochure Template
A4 Business Half Fold Brochure Template
A4 Corporate Business Brochure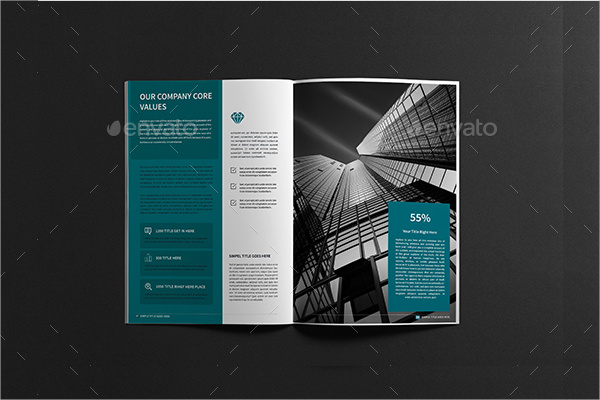 Download
A4 Bifold Business Brochure
Download
Modern A4 Business Brochure
Download
A4 Trifold Business Brochure
Download
Multipurpose A4 Business Brochure
Download
What Is a Brochure?
A brochure is a paper document with information written and commonly used for advertising and can be easily folded. They usually promote organizations, services, or products. Brochures are then given to the public to give them knowledge that their company exists.
Brochures are a great tool for people who are fresh in the business world as brochures are an effective way to make a name in public. Brochures may contain images and complete information that may give them a sales pitch and give a good first impressions to the potential costumers and the public.
There different types of brochures with different folds. The effectivity of the brochure can also depend on the brochure type used. There are five common brochures types used. In this case, we are providing A4-sized brochures. There are two folds incorporated in A4-sized brochures. These are the trifold and the bifold. A standard A4 sheet brochure got its name as it is made from an 80 g/m2 paper weight of 5 grams, which allows it to be easily calculated weight and postage related to the level used to calculate the number of sheets.
Advantages of Brochures
As a promotional and advertising tool, there are many facts as to why using of brochures is continued to this day. Here provided are some advantages of using brochures:
Brochures are less expensive than other means of advertising.
Brochures are able to reach a good amount of customers.
Brochures are not difficult to create and reproduce (especially with our business brochures templates).
Brocures can not just promote products but can also be uased to inform details of occasions and events.
Brochures can stimulate creative information.
Brochures are a first method to initate contact from provider to customer.
Brochures are easy to distribute and portable.
Brochures are short and precise.
A4 Professional Business Brochure
Download
A4 Landscaping Business Brochure
Download
Elegant A4 Business Brochure
Download
A4 Business Marketing Brochure
Download
A4 Business Product Brochure
Download
Tips on How to Create a Brochure
Before proceeding on and using our A4 brochure templates, there are certain things to consider as to how to make a good-quality brochure. To help you even further, we have listed some tips and tricks below that may aid you in creating one:
Know the purpose. Brochures are meticulous things to create and must stand a purpose as to why they need to be distributed.
Use an appropriate design. First impressions through brochures are common so make sure they match to what your are trying to present in these brochures.
Limit your words and keep them precise. Keep people's attention with easy to understand and readable words
Limit and use appropriate images. Including images and pictures in brochures is a good thing, but know how to limit them. In brochures, less is always more.
Use a clean layout. A clean layout leads to a better understanding from the reader.
How your brochures are presented physically determines your portfolio. So it is important that your brochures are presented appropriately to your product and label.