Many people tend to become confused when differentiating a brochure from a flyer. There are two unmistakable differences between the two. The first needs to do with the reason for the publication. Brochures are for business use, while flyers are for nonbusiness use and would usually refer to a single informative topic.
The second difference between brochures and flyers is the way the two advertising tools are outlined and presented. Both can be collapsed into at least two sections but just brochures are held together with a binding or something similar, such as staples for example.
Feel free to look around our page and don't forget to check out our collection of PSD Company Brochures.
IT and Software Company Brochure
Download
Computer Software Company Brochure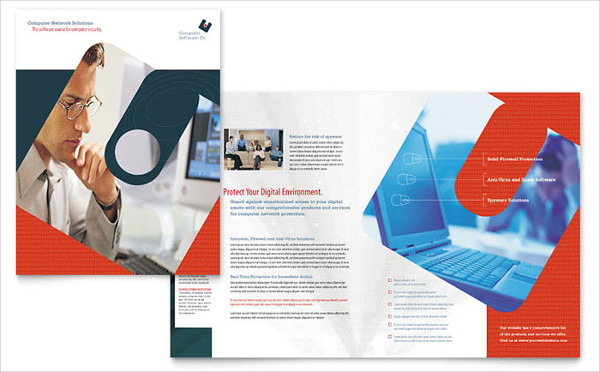 Download
Software Company Trifold Brochure
Download
Internet Software Company Brochure
Download
Software Developer Company Brochure
Download
Tips on How to Make an Effective Brochure
Make sure to have a good headline which is relevant to your target audience and that it should capture their attention with something unique.
As much as possible, try not to say too much on your brochure because this could confuse your audience and take away the main point behind the brochure. Keep it simple, interesting, and relevant to your target markets.
Go back to the basics and remember to outline your brochure before you create it. This way, it will be easier for the people to read it.
Include a "call to action," and you may do this by providing readers a bonus if they take action right away.
Make sure to use high-quality paper and to set your printer to print on high quality.
The Four Basic Tasks in Software Maintenance
Improvement. It involves changes the the software's functionality.
Adaptive. Changes in the environment are adapted to the requirements.
Corrective. Activities for error correction within the software.
Preventive. Improvements in the software to avoid future problems.
For more brochure templates, you may check out our collection of Corporate Brochure Templates.
Software Solutions Company Brochure
Download
Software Network Company Brochure
Download
Software Company for Product Brochure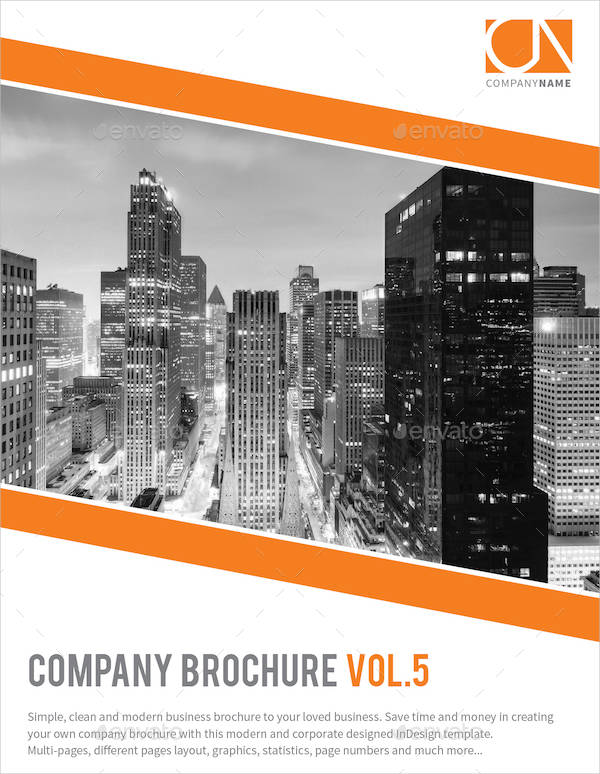 Download
Why Download Our Brochure Templates?
These brochure templates were carefully selected from among the best ones all over the Internet and were designed by skillful and imaginative graphic artists. You may be able to easily download these templates for a very reasonable fee, and you can choose to save it in various formats such as PSD, AI, or Vector EPS, depending on which one works best for you. These templates may be fully editable on most photo editing software, but we recommend you download in PSD if you are using Adobe Photoshop and AI or EPS if you are using Adobe Illustrator.
How to Use Our Brochure Templates?
Search for the brochure template that you wish to use (use the magnifying glass icon on the top-right corner for faster and easier searching). Download it by clicking on the green Download button below its thumbnail and save it somewhere on your computer's directory. Edit these templates as much as you want using your photo editor. After editing it, save it back to your computer and publish your logo design.
For even more brochure templates, you may also want to check out our collection of Advertising Brochure Templates. But if you couldn't find the brochure templates that you are looking for on this page, scroll down to the bottom and check out the links to some related content on our website.