Plan Templates
Employee Action Plan Template – 14+ Free Word, Excel, PDF Format Download!
Ensure complete and detailed monitoring of a project or the performance of an employee by making use of our awesomely designed Employee Action Plan templates. These are available in both word documents and PDFs, for your convenience. You can also download these to check the performance of your of each of your employees and maintain a complete record of their growth.
Employee Action Plan Template
Are you dealing with an employee who is unable to meet the expected performance and productivity criteria? If yes, do the right thing by creating an action plan for this particular employee using our effective Employee Action Plan template. After downloading this plan template, easily add, edit, customize, or modify its content to suit your business needs.
Simple Employee Corrective Action Plan
Create an effective action plan that formally communicates with an employee in terms of improving their behavior or performance at the workplace. This professionally drafted Word plan template comes with ready-made content and can be easily printed. You may use this template as it is or make changes to it by editing the content in any of the available file formats such as Microsoft Word (.doc), Apple Pages and Google Docs.
Simple Employee Recruitment Action Plan
Are you in need of recruitment action plan template? If so, look no more as you can download and use our ready-made template. Using this, you can get a head start on finding the most suitable people for the job. This template also ensures that you become more organized and efficient in your day-to-day recruitment efforts. Hurry up and hit on that download button now!
How to Create an Employee Action Plan in 5 Simple Steps
Step 1: Open a New Document
An employee action plan can be created in simple steps. All you need to do is select any file format such as MS Word, MS Excel, Google Docs, Pages, etc and open a new document in it.
Step 2: Create a Title Page
After the new document is opened, create a title page by entering the name of the title on the very first page. Make sure that the name of the title is placed towards the center of the page. You should also include the name of your company along with its contact details and address.
Step 3: Insert a Table
Now, moving on to the next page, enter the heading of the plan. Once that's done, insert a tabular column so that you can enter information in an orderly manner. Based on the content you are planning to include, decide on the number of rows and columns.
Step 4: Enter Content
Once the table is ready, enter content such as the action to be taken in the sample plan template, expected date of completion, individual or parties responsible, and status of the task or plan.
Step 5: Save and Print
Finally, go through the entire contents and make sure you have included relevant information. Save and print once error-free.
Printable Employee Action Plan Template
Simple Work Plan Template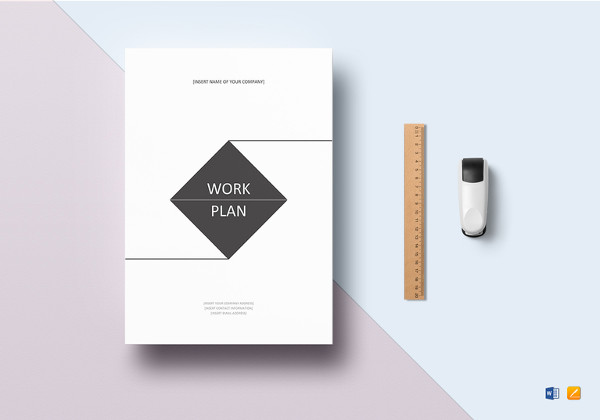 Editable Action Plan Template
Printable Business Action Plan
Simple Sales Action Plan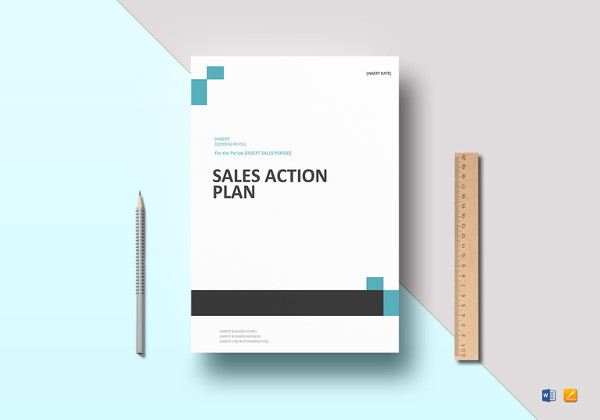 Employee Performance Action Plan Word Free Download

This particular employee performance action plan template is available for free in the Word format. It is a well-written improvement document plan that has a sample of guidance for supervisors, and issue solving steps to help you with the use of contexts. vpfa.boisestate.edu
Employee Engagement Team Action Plan PDF Download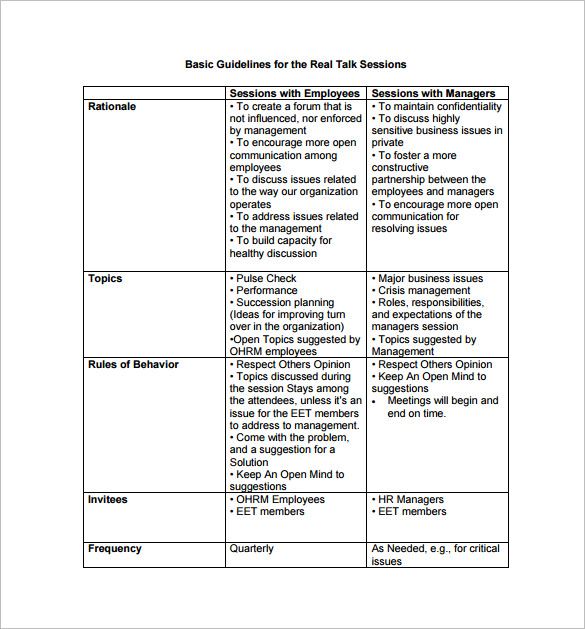 Download and refer this employee engagement team action plan template in PDF file format for free. This template serves as a basic example of details that has to be noted for real talk sessions. hr.commerce.gov
HR Employee Action Plan PDF Free Download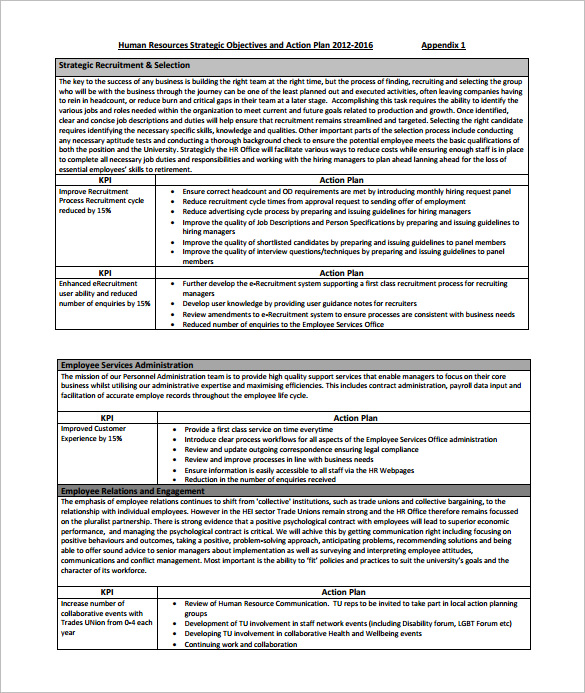 This HR action plan template has all intrinsic details that need to be included while designing an action plan for strategic recruitment, describing roles of employee services administration and stating employee relations for a company. gre.ac.uk
Employee Corrective Action Plan Word Free Download

This employee corrective action plan template is available in word format for free download. This template comes with blocks for the purpose of including all details such as employee information, background, expected job performance etc. that are needed for complete solution of an issue with an employee. employees.tamu.edu
Free Employee Opinion Survey Action Plan Download

moreheadmsp.net
Employment Action Plan PDF Free Downlaod

This above shown simple employment action plan template is available for download for free in PDF file format. Blue and white colors are used in this template to give it a neat professional looking touch along with all the detailed guidelines. det.act.gov.au
New Employee Action Plan PDF Download

mass.gov
Employee Disciplinary Action Plan PDF Free Download

sacorec.com
So all you have to do now is download our professionally designed free samples and examples of employee action plan templates from action plan templates, take printouts and fill them up to keep record of each task that needs to be completed by an employee.