Drupal Templates
12+ Best Multipurpose Drupal Themes: Theme for Any Kind of Website
Drupal is well known for making some of the best themes you can find for your websites. And with these premium Drupal multipurpose themes you can now make your website look incredible. These themes are built in a way that any website can be built around them.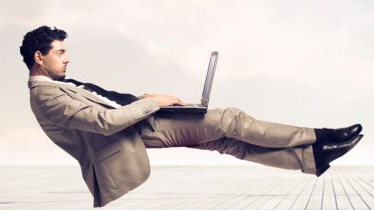 They offer you with all the basic design features. From multicolumn layouts to different colour combinations, these top class themes got everything you will need to run an attractive website. These themes can be used for any type of website starting from business to personal blogging. The design is a very simple minimal and clean one making it really fast. These light coded themes don't lag and make sure that you get a fast experience when you use them.
Super Fast Themes
These themes are built with HTML5 which make the themes super fast. Along with that these Free and Premium Drupal Themes are also fully responsive making them accessible through any mobile gadget or browser. You get around 12 block regions to use in this theme. You can display all the data you wish to with the high number of pages which you will get with these themes.
Interactive Elements
You can get detailed usage of different exciting features such as forum management which is perfect for interaction of the viewers on your website. Along with that you will also get form elements, comments and other interesting features with these free Drupal multipurpose themes. No matter what the website is based on with the best Drupal multipurpose themes are always a home run. These simple and elegant multipurpose themes are just perfect to start your website with.
See more: Best Premium Drupal Templates & Themes, Top Free Drupal Templates & Themes
Responsive Multipurpose Drupal 7 Theme – $48
Multipurpose Drupal Template – $39
Responsive Multipurpose Drupal Theme – $48
Multipurpose Drupal Theme Download – $49
Premium Multipurpose Drupal Theme – $48
Drupal Responsive Multipurpose Theme – $2

Creative Multipurpose Drupal Theme– $48
Responsive Multi-Purpose Drupal Theme – $43
Multipurpose Ecommerce Drupal Themes – $58
Multipurpose Drupal Theme – $48
18+ FREE & Premium Multipurpose - Download NOW
Beautifully Designed, Easily Editable Templates to Get your Work Done Faster & Smarter.
View All Multipurpose Templates