Drupal Templates
8+ Amazing Video Drupal Templates & Themes
Attaching videos to your Free and Premium Drupal templates can greatly enhance end-user experience and thus improve your visibility. By providing registered users access to videos showcasing your products or other relevant videos directly on your website you are making their experience easier thus increasing user enthusiasm and interest. You May also visit Video WordPress Templates.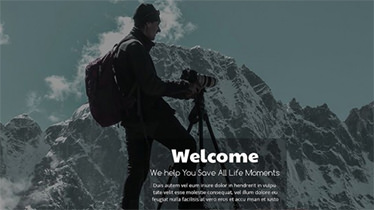 Creative Responsive Minimal Drupal Themes
Creative Video Blog & Magazine Drupal 8 Theme $48
Creative Video Portfolio Drupal Theme $43
Multipurpose Creative Video Drupal Theme $48
Responsive Video Magazine News Drupal 8 Theme $48
Magnum Video Drupal Theme – $43
Best Gallery module themes can add support on your Drupal Website for a number of video formats from HTML5 to Flash and also Video feeds for YouTube, Dailymotion and other popular video-sharing websites. You May also visit
Video Blog WordPress Templates
.
Animate the Experience and Make it More Visual
Top Video Gallery themes also come with inbuilt Photo Gallery and Image Gallery options. With these you can create slideshows showcasing your products, and can even play video or slideshows in the background of the page while a user surfs through your site. You may also visit Photography Drupal Templates. You can easily categorise these videos and images for greater ease-of-access from both the front-end and back-end, watch previews of them before you finish uploading them, and edit them if necessary. You can cater to the specific requirements of specific users by choosing the videos and images that may be available or most visible to them.
Embed Videos and Harness the Internet's Resources
Embedding relevant videos from popular video-sharing websites, a feature also provided by video gallery themes, will allow your users to watch them directly on your page without having to navigate to the respective sites via unwieldy links. You can also selectively insert the video links in your page into articles. With Bootstrap bases and inbuilt mobile optimisation, these themes can help your video-heavy websites load much faster and be accessible on all platforms, due to support for a wide variety of video formats. They have simple and easily customisable layouts, many of which are drag and drop, which makes the experience both for you as the creator and for your visitors.
More in Drupal Templates
502+ FREE & Premium Website - Download NOW
Beautifully Designed, Easily Editable Templates to Get your Work Done Faster & Smarter.
View All Website Templates