Hit the top gear of web based selling with drupal theme made all the more powerful courtesy the superb ecommerce themes available online. Setting up an inviting web store is made a matter of minutes with these themes, and you can fine tune them as per your tastes and the niche of your web store.
Best Responsive eCommerce Drupal Theme – $48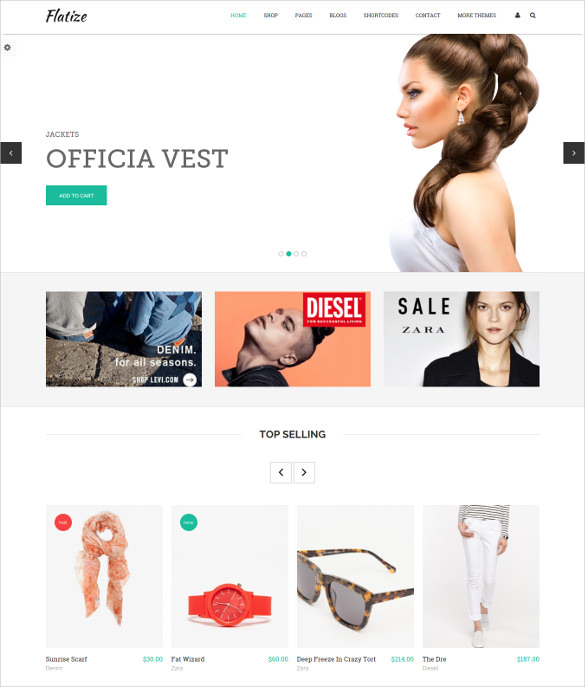 Flatize allows you to create highly responsive and portable ecommerce website, display products in various views and along with their details and offer plenty of payment options due to the easy compatibility.
Simple Drupal eCommerce Theme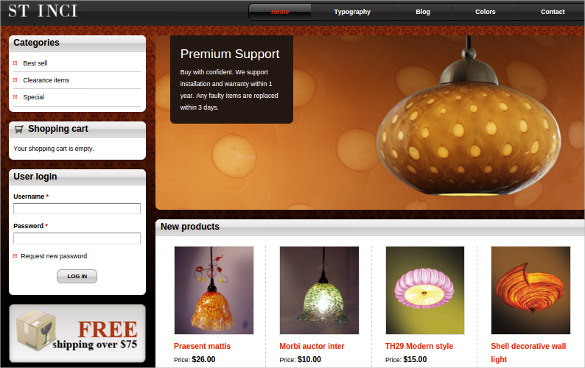 Dark & White Drupal Theme for eCommerce – $53
Shoot allows you to segregate products in categories and display in various styles, directly share discounts and offers on social sites and be compatible with every device and platform due to responsive design.
Free Drupal eCommerce Theme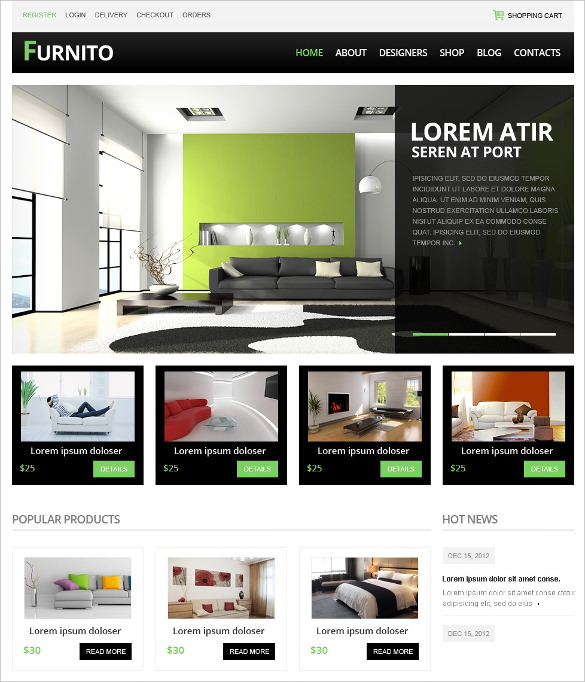 Fully Responsive & Retina Ready eCommerce Theme – $58
Using Jollyness you can make pages simply by doing drag and drop operations, display items categorically and with all details and easily use the site on any tablet or smart phone due to enhanced responsiveness and retina ready make.
Responsive Drupal eCommerce Template $89
HTML5 Drupal eCommerce Template – $58
Make use of responsive menu and slide show options in your site, get elegant and variety of colors and themes for your template and conduct transactions securely over server using the Dmart ecommerce theme.
Premium Responsive Business eCommerce Drupal Template
Multi-Purpose eCommerce Drupal Theme – $53
Trizzy is a multipurpose ecommerce template allowing you to choose between static and dynamic displays, sliders, galleries and scrolling options and apply various colors and fonts to attract more people to the site.
Online eCommerce Store Drupal Template $29
Ultimate Responsive eCommerce Drupal Theme – $55
Responsive eCommerce Store Drupal Theme 450
Simple Shoppica eCommerce Theme $29
Simple & Clean eCommerce Drupal Theme $63
Adding products listings, managing listings, working with an intuitive and powerful dashboard, managing integrated payments, exploring the vistas of marketing with tools such as newsletter builders, coupons and gift certificates based marketing campaigns, and more – all these flavours make your web selling experience with Drupal the most enjoyable and financially fulfilling.