Brochure Templates
38+ Professional Brochure Templates – PSD, PDF, EPS, InDesign
If you want to make an advertisement of your own profession then PSD professional brochures template download facility can come handy.It is the fastest mode of reaching out to people who are engrossed in their daily chores and do not have much time to know about you and your profession.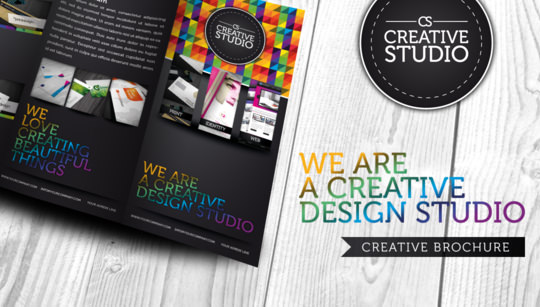 Professional Home Inspector Bi-Fold Brochure Template
Professional Home Inspector Tri-Fold Brochure Template
Professional Corporate Business Brochure Template
Professional Conference Brochure Template
Professional Creative Brochure Template
Origami Bi Fold Brochure Template

You are getting a bi-fold brochure template which arrives with a stunning black cover picture. The presence of red at the center and little white at the bottom breaks the black monotony.
Modern Professional Brochure Template

This modern professional template assures a suave and classy outlook for your brochure with its array of geometrical patterns adorning the cover page in various shades of interesting color schemes.
Professional Corporate Brochure Template

If your brochure has to show a generous distribution of both text and images, this template offers you adequate space for both. The overall white and orange combo throughout the brochure makes it nice to the eyes.
Modern Professional Abstract Brochure

The cute assortment of different illustrations in colorful circles renders an edgy appeal to the brochure template. You are getting an artistic abstract effect here which is great for a unique appeal.
This is one colorful brochure template with gorgeous visuals for the cover page and a combo of yellow and grey form the background of the internal pages- which makes the template bright and smart.
Professional Brochure Catalog vol II
Idea – Trifold Brochure
Corporate Tri Fold Brochure Template
Professional Hexagonal Brochure Template
BANYU – Professional Corporate Brochure Templates
Corporate Brochure Report Template
Modern Professional Brochure
Annual Report & Brochure Template
Corporate Square Bi-Fold Brochure
VidiQue Professional Brochure Template
Hexagon Brochure 16 Pages
Recruitplus Corporate Professional Brochure Design
Design Abstract Brochure Template
Tri-fold Professional Photography Brochure
Professional Photography portfolio Brochure
RW Creative Colourful Brochure Template
Professional Conference Brochure Brochure
Student Art Show Brochure
Professional Business three fold Brochure Template
It also gives them a quick review of all the important credentials of your profession at a glance. It will inform and educate the people and should have crisp and complete information that entices them to be your customer. For all this, free PSD professional brochure template can be a great choice.