Are you an investor? An individual? A house owner? Maybe a patient? Depending on your individual situation, you might be the ideal candidate for a payment plan template letter. Keeping track of financial statements and liabilities can seem like a headache, but trust us when we say that you don't need an Advil but our incredible templates! Download from one of our collection of the best, top-ranking payment plan templates in order to make life simpler.
The Convenience of Using Payment Plan Templates
A payment plan template is essential for those who have some financial commitments. With the new age economy supportive of installment payments, you have the power to choose how to pay. But keeping track of payments is extremely complicated a task, which is why you need these convenient payment plan template excel documents. See More: Payment Plan Agreement Templates, Sample IT Strategy Plan Templates
Simple Strategic Sales Plan Template
Download
Printable Sales Plan Template
Download
Financial Plan Template
Download
Editable Marketing Plan
Download
Simple Sales Action Plan Template
Download
Fundraising Plan Template
Download
Sample Payment Plan Template
emich.edu
Auth Form Payment Plan Template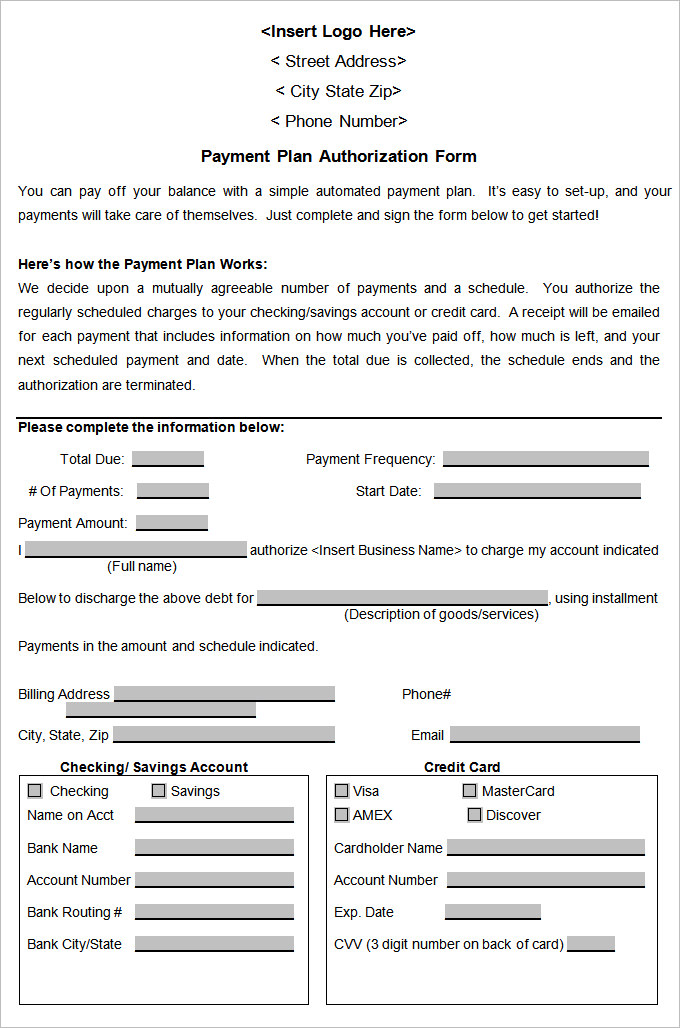 paysimple.com
52 Week Payment Plan Template
media.stars.manchester.ac.uk
Uses of a Payment Plan Template
These free templates take into account all the details you require to write a payment plan template letter. With accommodation for every aspect of your payment plan agreement, these are convenient as payment plan template for medical offices, for schools and for individuals. The best part is that they are premium but not paid templates! We have collected wide range of Payment Plan Templates, hope these templates will help you.
If you have any DMCA issues on this post, please contact us!