Plan Templates
13+ Sample Disaster Recovery Plan Templates
A disaster recovery plan is a documented process or set of procedures that help in the recovery or protection of a particular business firm during an unfortunate disaster. Such plans are ordinarily documented in a written form so that it is easy for others to find and understand. These plan templates are immensely helpful, and through them, you can properly deal with an emergency so that there would be minimal damage on the business front.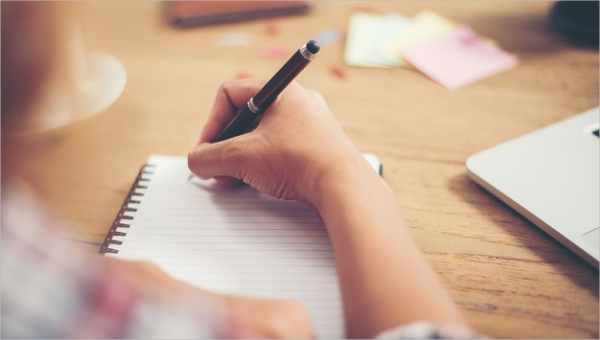 Disaster Recovery Plan Template
There are unforeseeable circumstances that might shake your organization and test your preparedness. Know what to do before, during, and after a disaster with the help of this disaster recovery plan template. Because you can't foresee when these unfortunate events will occur, all you can do is to make a doable and effective recovery plan for your business to continue operating or to quickly recover and provide services to your clients. This template is not just limited to a computer, but you can also download it with ease on any electronic device. Try it out now!
Disaster Recovery Plan Template For Small Business
eriebar.org
This particular plan sample template has a plain layout, and all you need to do is fill in the details like the recovery strategy summary, recovery personnel, recovery tasks and critical equipment that you may require during the recovery operation. Use this template should you deal with a disaster.
Sample IT Disaster Recovery Plan Template
legislature.maine.gov
Business Disaster Recovery Plan Template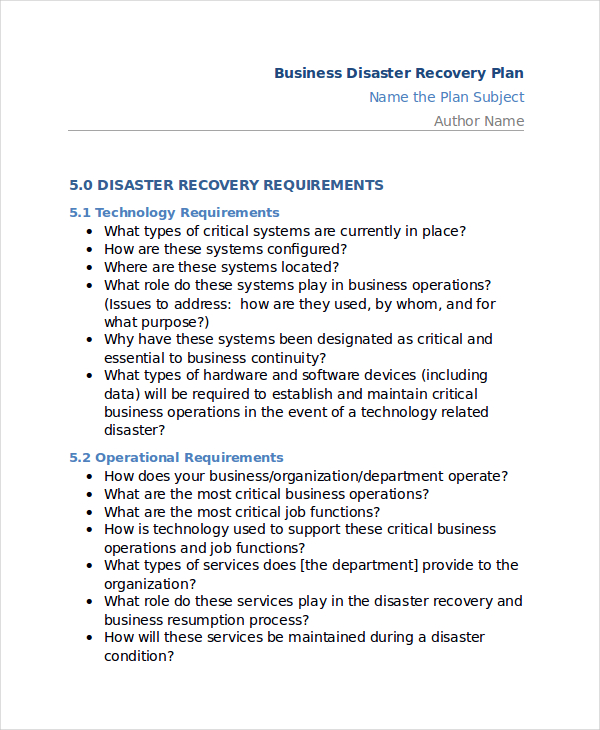 ittoolkit.com
With the assistance of this template, you will be able to define the responsibility of each member of the recovery plan team, like defining the role of each member, etc. You will get a chart like a diagram that you can fill up with the name of teams, its members along with their contact information. This will make the process of conducting a recovery plan a hassle-free affair.
Network Disaster Recovery Plan Example Template
cdn.ttgtmedia.com
If you don't have a network disaster recovery plan yet, download this Network Disaster Recovery Plan Template that will help you get started. This is a fully customizable template and contains all the required information that you may require to create your plan.
Why You Need A Disaster Recovery Plan?
There is only one simple question that you need to ask yourself to determine whether your business needs a disaster plan or not. Can your business continue to function without the essential and critical data, equipment and operations it needs to have? Let's face reality. At some point in time, your data will be at risk. It could be a machine error or human error, virus or even a natural disaster.
Not having a disaster recovery plan in place means losing it all. You need a disaster recovery plan for your business like human beings need an insurance policy if something out of control happens.
Local Television Station Disaster Recovery Plan Template
nabanet.com
This template includes guidelines and strategies that will allow any Television Station to efficiently accomplish the steps by accessing the vulnerability of. You can also see the crisis plan templates. Impact on critical systems to recover operations and essential services in the event of a disaster.
Business Continuity and Disaster Recovery Plan Template
ucop.edu
Sample Post-Disaster Recovery Plan
nws.weather.gov
Sample Data Center Disaster Recovery Example
eiseverywhere.com
Technology Disaster Response and Recovery Planning
alastore.ala.org
Sample Earthquake Disaster Recovery Plan
asianhumannet.org
Mission Disaster Recovery Plan Template
govplace.com
Usage of Disaster Recovery Plans:
Disaster recovery is becoming an increasingly critical aspect of enterprises. As devices, systems, and networks become ever more complex, there are possibilities that more things can go wrong. The disaster recovery plans help organizations to deal with potential disasters. You can also see emergency plan templates. Just as a disaster is an event that disrupts the continuation of normal functions, a disaster recovery plan consists of the precautions taken so that the effects of a disaster can be minimized and the enterprise would be able to either maintain or quickly resume its day to day operations.
As you can see, the disaster recovery plan templates clearly can help you out in various ways. You get to provide critical information and methods to your employees and colleagues to efficiently make their way through an unfortunate disaster. Go through the above-mentioned templates to get an idea about the disaster recovery plans which will enable you to create your plans effortlessly.