Plan Templates
4+ Strategic Planning Process Templates
Whether you are opening a new business or finishing an already existing one, a strategic plan is essential. Coming up with a strategic plan can be detailed and exhausting work, but thanks to pre-existing strategic planning process templates download free plan templates online or elsewhere, you can set up your strategic planning process much more easily and smoothly. These services and templates can be either free or premium, but if you choose correctly they are bound to boost your business preparations. You may also see Plan Samples & Templates.
Strategic Plan Process Template
Create a Solid Basis for Your Business Vision
With a proper pre-existing strategic planning process model or a sample strategic plan outline templates, you can create a solid foundation and benchmark from which to carry your business forward and execute your plans. These templates can help you do anything from creating your executive summary, mission statement and elevator pitch to helping you pinpoint your strengths, weaknesses, opportunities and threats, analysing your key performance indicators and even mapping financial projections.
Bring Your Mission to Fulfilment
With the proper strategic planning process steps, you can set everything out in properly defined categories and segments for your business plan and have a foundation on which to fall back and re-evaluate even a long time after you have started your business. These pre-existing models can come in many forms, including strategic planning process ppts, to ensure accessibility and ease-of-use in helping you create the ultimate business plan.
See more: Strategic Plan Templates, Strategic Marketing Plan Templates
Strategic Planning Process
Business Strategic Planning Process Template

Every business prospers with proper strategic planning. And that is why you should try to make your strategic plan as close to perfect as possible. But for this, you must know how business strategic planning is done. By using this Business Strategic Planning Process Template, you will receive great guidance.
Strategic Marketing Planning Process PDF

This template entails a generic sample of strategic process. So, this Strategic Marketing Planning Process Template is appropriate for any field. So, anyone, irrespective of what he wants to develop his strategic planning on, can use this template.
Strategic Planning Process Example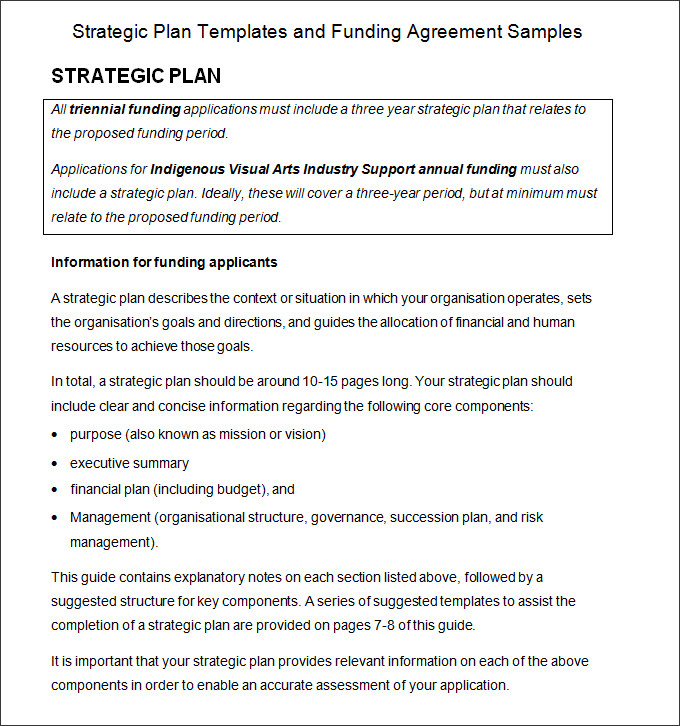 No government setup can function properly without a well laid out strategic plan. And therefore, every public organization should emphasize on the need of following the right planning process. While there can be numerous ways of learning this process, a template can come really handy.
> Do Strategic Planning Process Templates
help business owners? Strategic planning is not an activity; it's a process and should be treated as one. There are certain steps that you must follow if you want your strategic plan to be simply flawless. Most people who create strategic plans on their own from the scratch do not follow planning norms and end up creating a mess.
And therefore, smart business owners choose to refer to strategic planning process templates. These templates not only include ways in which one can develop great strategic plans, but also sometimes contain samples and examples for more direct guidance.
If you own a business that is in urgent need of a well laid out strategic plan, then you will benefit immensely by using these templates. Most Strategic Plan Process-Templates come absolutely free of cost. Hence, go easy on your pocket. However, if you value products with a price tag more, you will love the paid templates available online.
No matter, which out of these two varieties you select, you must make sure you get quality. These templates will continue to impress you even post download. With great print clarity and overall quality, you will only crave to have more of them.
If you have any DMCA issues on this post, please contact us!