Plan Templates
Strategic Plan Template – 3 Free Word Documents Download
A company should have clearly stipulated, implemented and communicated goals if it wants to achieve them. It needs to have a properly communicated, measurable and quantifiable strategic plan. The simplicity of the steps belie the complexity of the task, therefore the management has to be vigilant as they undertake their duties in relation to the same. The uses of Strategic Plan Templates have played a big role in simplifying the work, ensuring that the process is not just quick but also accurate.You may also Plan Templates.
Here is the data type that should reflect on the templates you download to use. Consider the strengths, weaknesses, opportunities and the threats of the business and look at how each one of them can be used for the greater good of the company. This is the SWOT analysis. A well-written vision, mission and values of the company are vital. You can use the template to outline how everyone will work towards his or her actualization of the analysis.
Strategic Life Plan Template
3 Year Strategic Plan Template
You can use the template to outline your action planning. The focus should be on how to achieve each method at the end of the stated period. It is about looking at the desired results and how the best way to achieve them. The strategic plan templates below can be of great help, making it easy and cost effective to have a suitable plan for your business. See More: Strategic Business Plan Templates, Sample Strategic Marketing Plan Templates.
Annual Strategic Plan Template
Sample Strategic Plan Template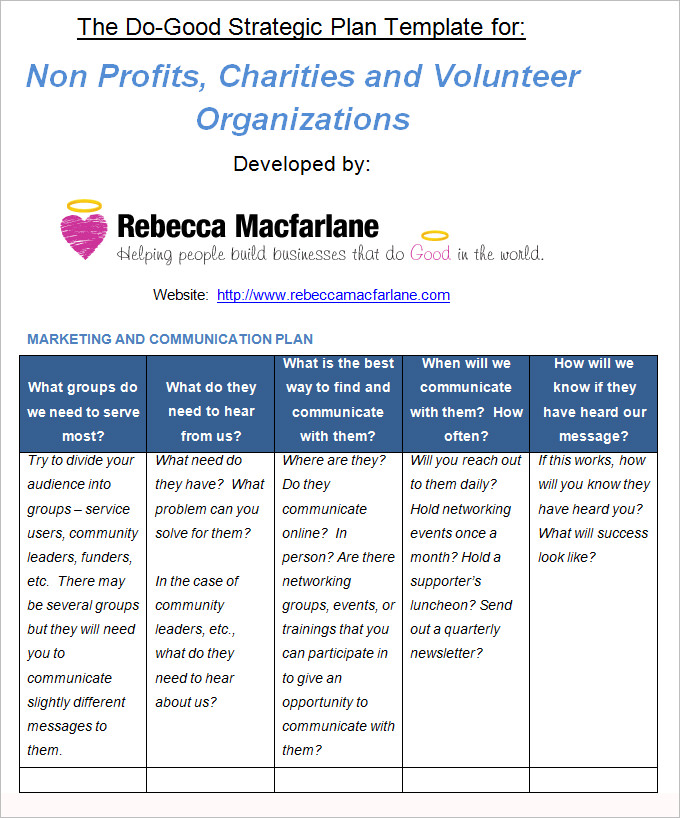 wda-americas.net
Marketing Strategy Planning Template
davidmeermanscott.com
Special Education Strategic Plan Outline
sbunified.org
Why strategic plan templates are needed?
Every business devises its own strategies to survive and thrive in the market. These strategies are important for a company in every imaginable way. And that is why it is important to plan out these strategies in an effective manner. Say, you have your strategies perfectly planned out but they may not be of any help to you if you don't document them.
Documenting your company's strategic plan is as important as any other business activity. Although, you can create the document on your own, taking help of a template can minimise efforts. With a template, you will be able to create amazing strategic plans in literally no time.
Conclusion
Download these templates to create amazing strategic plans for your company. Whether you are looking to download a simple Strategic- Plan-Template or one with sophistication in all its aspects, you can get everything over the internet. The best thing is that most of these templates are available free of cost.
If you have any DMCA issues on this post, please contact us!