Presentation
Powerful Business Presentations – Your Ultimate 9 Point Checklist
Every great speaker is fundamentally a salesman. S/he has mastered the art of capturing an audience and "selling" it a product, an idea, a need, or a belief. And they come from all professions – they are preachers and teachers; they are lawyers and actual salesmen, and politicians. They are also business professionals who make excellent presentations (Presentation Design Templates) to a variety of audiences. No one can wave a magic wand and instantly make you as great a speaker as Zig Zigler or Martin Luther King.
What you can do for yourself, when you are required to deliver a presentation, is ensure that you have crafted one that will stay on point, which will have some "hooks" to engage your audience, and which will unleash your expertise and enthusiasm. To do this, you might want to check out these Business Presentation Tips in the following 9-point checklist that will help to make your presentation more powerful.
Have You Made Yourself Credible?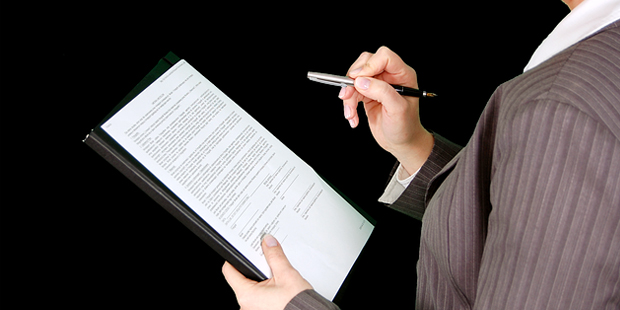 When you introduce yourself to the audience, how impactful are you? You want to be seen as someone who has a certain expertise in the topic of the presentation, but you need to do it quickly. This means you will not be providing your entire biography. It does mean that you want to provide one example, perhaps a short anecdote that relates to you and your topic expertise. The story also engages your audience from the beginning. And if humor is involved, all the better! (Biography Templates to make Awesome Presentations)
Have You Started Your Goal?
This needs to come early on. And remember your goal is not your purpose. Your purpose relates to what you want – funding, approval to proceed with a project or initiative, to persuade other to believe as you do, or to impress with some great successes. Your goal is what you want your audience to walk away with – information? Readiness to invest? Education/training? A new perspective?
Do You Have Enough Background Information, Statistics, Stories, Research Results, Quotes From Known Authorities?
People are interested in data if presented correctly (e.g. great slides with infographics), so when you must give facts and figures, use an eye-catching format and let them "see" the data. Here's an example of a business Presentation Outline Template slide you might use to speak to business growth:
One of the best pieces of advice on creating a business presentation is to "show" more than "tell."
Have You Begun Each Element Of Your Presentation With Something Compelling?
You can relate a stunning fact or statistic, an image, or an anecdote that introduces the element. Doing this gives your audience logical breakpoints in the presentation, and tends to re-focus them. For example, let's say you are giving a presentation to a potential client on the importance of content marketing and how you consultation services can develop the perfect online content marketing plan. Your opening image, when you begin the actual presentation might look like this (Startup Business Plan Templates)
You have introduced the large concept and may spend a few minutes speaking to the fact that a complete online marketing plan should contain all of these elements. Then, as you move on to each of the individual elements, you will have a slide with that element only, and give your anecdote or stunning fact that relates to that element. Additional information on that slide might list all of the activities that make up that element. This provides excellent logical flow and keeps you on point as well.
Do You Have Questions Prepared?
Good salesmen know that they need to ask questions of their potential customer. They don't expect the customer to necessarily know the answer – it doesn't matter. They will answer the question. For example, "Do you know how much XYZ Company increased its traffic by using this strategy?" Your potential client won't know, but you will gladly provide the answer!
Have You Placed Startling Statements Throughout To Maintain Attention?
If you strategically sprinkle startling statements throughout your presentation, you are far more likely to "hold" your audience to the end. Here's an example: "Did you know that in 2014, Internet sales topped $300 billion?"
Be Ready For The Difficult Questions
Have you ever seen a politician "wiggle and waggle" when asked a tough question to which s/he did not have the answer? It's embarrassing and immediately reduces that politician's credibility as an informed individual who should be elected. Let's suppose you are seeking investment capital for a startup. You have prepared a beautiful presentation (see the Business Plan Templates cover slide below) that is creative and really demonstrates you enthusiasm about taking a seed of an idea and growing it into a thriving and profitable business:
You believe the presentation has really gone well and that these potential investors are ready to "move" on your project. All of a sudden, one of them asks you a question about an established competitor, and you don't have the answer. Immediately, the wind is gone from your sails, and your little seedling is beginning to wilt!
You need to anticipate the questions you will be asked and have your answers ready. Of course, a potential investor is going to ask about your competition – you should have done really thorough research before walking into that meeting!
When You Don't Get Any Questions, Have Some Of Your Own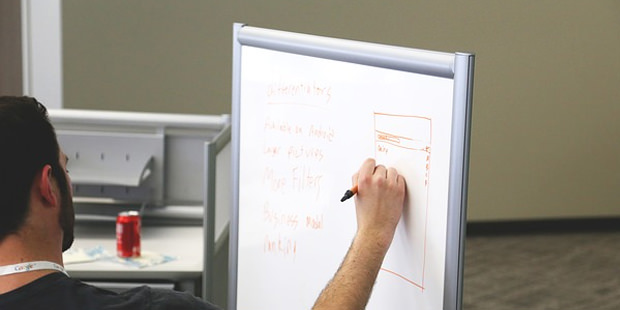 You should have a short list of questions that members of an audience might typically ask, especially if you have given this presentation or one like it before. Have them ready. When you ask for questions, and no one has any, there is this really uncomfortable pause. Rather than let that pause just hang in the air, immediately say something like, "Last week, when I gave a Similar Business Presentation to (whomever), I was asked………"
Do You Have a Very Brief Closing Prepared?
It's nice to say, "Thanks for coming," or "Thanks for your time," but how about something a bit more exciting? Give a really brief summary of the points you have made or a call to action, if you want members of you audience to do something (or at least consider doing something).
Many times, you will be writing text that accompanies your presentation, and this text may be provided to your audience in the form of some "handouts." If you are not an accomplished and skilled in correct grammar and composition, then you need to work to improve your business writing skills. You may also be sending follow-up letters or emails, and nothing leaves a worse impression than writing errors. (Start Off with your Business Right Away!)
More in Presentation