Outline Templates
9+ Presentation Outline Templates
Presentation outline templates come in handy when you are trying to create a sample presentation folder for corporate and research work and need to come up with good examples of ideas. You can easily download and print the speech outline template for free from different websites but if you want high quality premium ones, you must be ready to pay.
Example for Making PowerPoint Presentation Outline Slides Template
Ideally, this presentation outline template is an excellent time saver. You do not have to create one from scratch. You only need to download it and start using it, right away. You may also see Business Plan Outline Templates
Organizing Your Presentation Basic Outline Format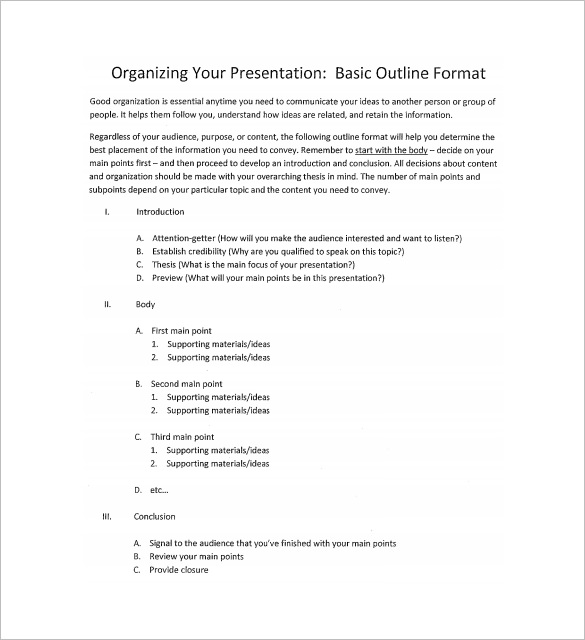 You will often be required to make a presentation at your workplace. Creating an outline can help make sure you have an excellent flow for your presentation. Use this piece to create your formal outline. wittenberg.edu Download

The Ultimate Business Presentation Outline Guide Template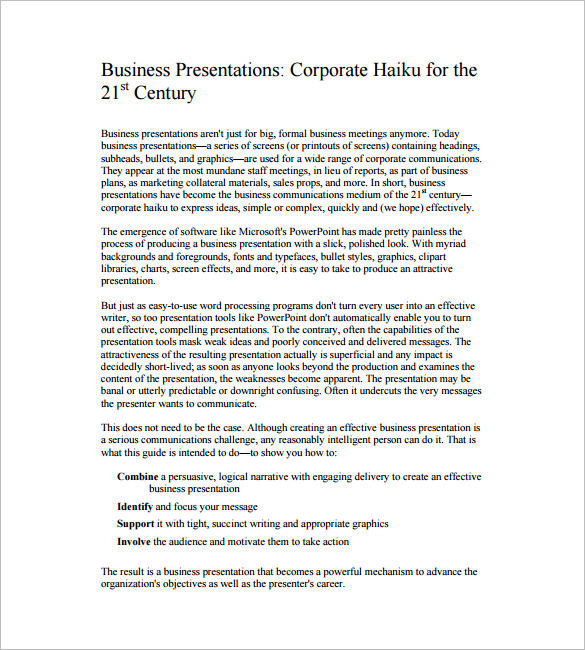 This presentation template will help you organize your ideas with high levels of consistency. Fortunately, the template is always free, and you get it from a single click of a button. You may also see Paper Outline Templates. Download

Research Presentation Generic Outline
acponline.org
Thesis Proposal Presentations Outline
apps.weber.edu
One Page Thematic Presentation Outline
interpnet.com
Sample Presentation Outline
marsmobile.jpl.nasa.gov
Presentation Outline Worksheet
scgmis.org
Sample Displaying Presentation Outline
pearsonlearningsolutions.com
Comparative Research Presentation Outline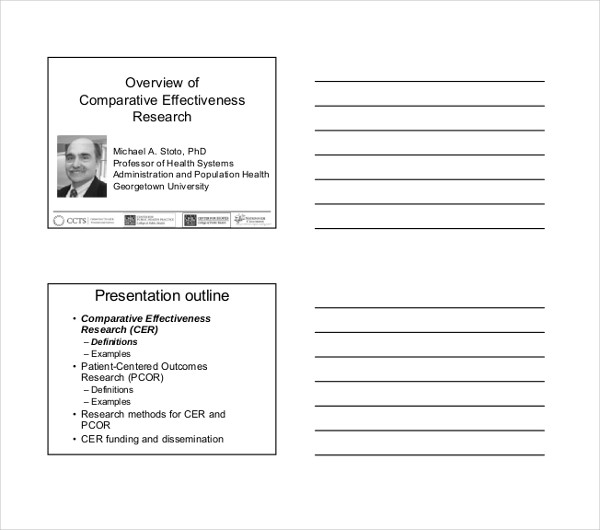 pdfs.semanticscholar.org
This is a high quality piece. Although you can create your own from the ground up, downloading this for free sounds like the best option. Use the template to organize your ideas better so that you create a better presentation afterwards. Whether you are a student,
business analyst
or an orator, one thing in common is that you will all need a presentation outline template. You can download this template for free to create your presentation. You do not need to design this one from scratch. You can get it from this page by downloading it for free. Use this to create an outline of an entire presentation for the best results. You may also see
Basic Outline Templates
These templates help you stack up important content and objects and they must be both eye-catching in terms of design. You should structure every aspect of the presentation outline template in such a way that it meets all of your criteria and you have no trouble explaining the concept of the PSD presentation folder template to your audience.