Graphic Design
Snap Card Ideas
Snap cards have a variety of uses, which include areas in games, study, photography, food, and business. Discover some of the best printable and unique snap card ideas and examples that you can use as references.
Table of Content
Snap Card Ideas and Examples
Snap cards can be used in a variety of ways, like photography, games, education, and business. There are also a lot of available snap card templates that are ready for printout. Some examples include a digital snap card, camera snap card, wedding snap card, thank you snap card, etc.
Business Snap Card Ideas and Examples
A snap card can also work as a business snap card. The card prints can be either paper or plastic. These cards work well in situations like loyalty or membership programs.
Game Snap Card Ideas and Examples
The most common usage for a snap card is as a game snap card, which kids really enjoy. The game cards are usually made of cardboard that comes in decks and is often small and palm-sized for ease, especially for preschool children. Players can deal cards in the game and act swiftly to identify pairings of cards with the same rank. Examples of these cards are animal cards with dinosaurs, math and science cards, playcards like Pikachu cards or Pokemon cards, and even cards with alien pics on them.
Camera Snap Card Ideas and Examples
We always use our cameras to take photos of everything, like food, scenery, and especially people. We also like to take selfies wherever we are. And if you love photography, you might want to know some ideas for your camera snap card.
Food Snap Card Ideas and Examples
Another important usage of a snap card is as a food snap card, such as a cookie swap recipe card. You can have these cards as a collection. You can also refer to these cards for your meals just like your recipe cards.
Snap and Share Card Ideas and Examples
A snap and share card is a way of capturing and sharing pictures with people and the internet. It is also a good method of growing a business. You can ask or let your customers take pictures of their orders and share them on their social media accounts.
Social Media Snap Card Ideas and Examples
You can now make your snap cards available on your social media like Instagram. Engage your followers with your social media snap card. Get it done by having high-quality pics and a little description when sharing your snap cards.
QR Code Snap Card Ideas and Examples
A snap card can also provide a QR code. A QR code snap card can illustrate a QR code with discount information. The purpose of the QR codes on these cards is to easily scan a discount, promo, or verification of information.
Rosegold Snap Card Ideas and Examples
Another unique example of a snap card is a rosegold snap card. This card is usually seen on social media posts. A rosegold snap card has a creative design and displays a magnificent photo and some tagline.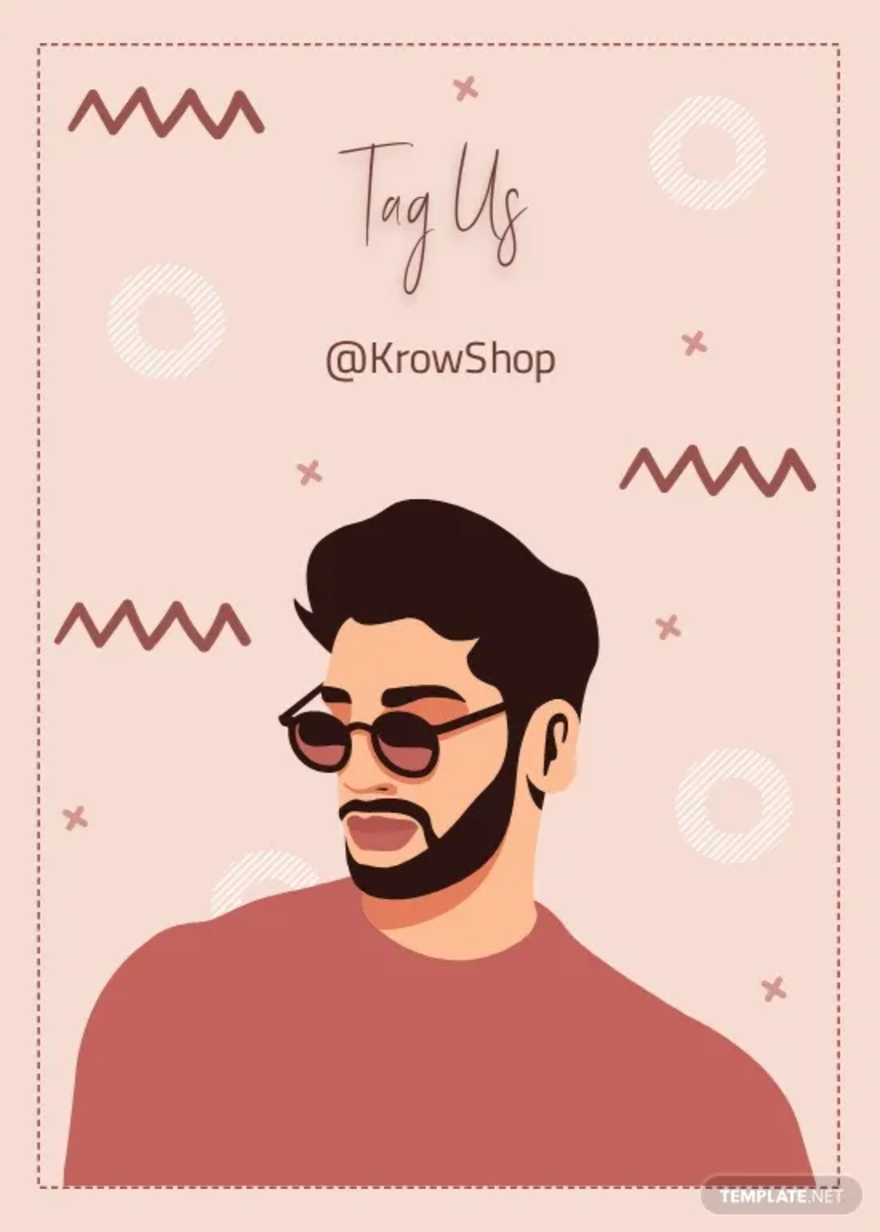 Snap Off Card Ideas and Examples
A snap off card is used to offer discounts. It is frequently used as a gift card, loyalty card, or membership card. Customers can share these cards with their family and friends.
FAQs
How do you make a snap card?
To create a snap card, you can go to Template.net and choose a snap card template, edit the contents of the template, save your work, and then download the output.
What is a wedding snap card?
A wedding snap card is a card where you can write or express your best wishes or congratulations to the bride and groom.
Why do people love snap cards?
People love snap cards because they are easy and convenient to use and have a lot of applications, including games, business, photography, and more.
Why do we use snap cards?
We use snap cards because they provide simple ways to get access to things like food purchases, games, and businesses.
How to design a snap card in Word?
To create a snap card, start a new blank Word document, choose Page Layout, and resize it to your preferred snap card size, then click the Design tab to add any desired themes, colors, images, or effects, and save your output or print it.
Can I use my snap card to buy food?
One of the uses of snap cards is for purchasing food and as a replacement for cash for buying other kinds of goods.
How to play the animal snap card game?
In the animal snap card game, when you see a matching pair, instead of shouting out "snap", call out the animal name of the player who placed down the matching card and repeat it three times.
What are snap cards for photography?
Snap cards are used as a new method for training photography by Photzy.
Are Photzy snap cards worth it?
Photzy snap cards are ideal for intermediate amateur in photography who wants to obtain more from their work, and you can use these cards as a quick reference for particular subjects using your cameras.
How do Marvel snap cards work?
The Marvel snap card game is a fast-paced collectible card game that features some of the most famous characters from Marvel comic books.