Whenever you decide to start a business, it's very important that you are able to keep a good hold of your finances. What this means is that you must be able to keep track of your financial situation at all times and that you do whatever it takes in order to retain financial stability.
Business Financial Plan Template
Financial Plan for Start-Up Business Template
Simple Micro Finance Business Plan Template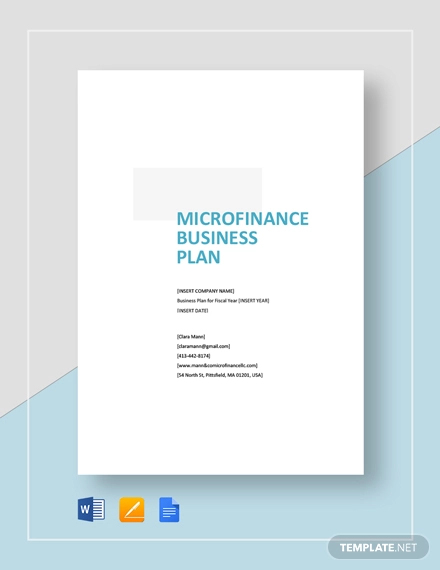 Financial Plan Template Example
Financial Budget Plan Template
Financial Advisor Business Plan Template
This means that you will need to come up with a plan which can help you manage all of your business's financial statements. And that's why this article is going to teach you how to come up with your very own business financial plan.
Financial Plan Template
Business Financial Forecasting Plan
Small Business Financial Plan Sample
Hot to Make Your Business Financial Plan
Remember that the purpose of making and having this type of sample plan is so that you can carefully manage all of your business's finances to ensure that it can continue its operations as well as gain profit. It needs to be able to outline everything from your business's basic financing needs to how much it's expected to make and lose within a period of time. The more you understand in regards to the business's financial position and where it should be doing, then the better you can come up with strategies to ensure that it can reach financial success.
With that in mind, here are the steps that will allow you to create a proper and effective business financial plan:
1. Go Over Your Strategic Plan
Before anything can happen, you will need to go over your business's strategic plan. The reason for this is because it will allow you to know how you should be handling your finances by learning what it is that you want for your business. Your strategic plan should be able to cover everything from what kind of goals your business was meant to achieve to the methods that will be utilized in order to achieve them.
Start off by thinking about what you want to accomplish over the plan's timeframe. What it is that you want to happen for your business within a certain amount of time? The strategic plan needs to be able to point out what kind of success you want for your business as well as what needs to be done in order to reach it.
Then, determine the financial impact in the next 12 months. This is where you will need to take a good look at what kind of actions and operations will need to take place in order to meet the goals of the business. Take note of what it is that your business is going to need. You can also check out sample financial plan templates.
This should include everything from spending on major projects such as equipment purchases, choosing or moving to a different location to establish your business's headquarters, or coming up with a website that can share what your business is meant to provide to its customers. Remember that different businesses require different things in order to successfully operate. You just need to figure out what yours will need so that you'll have an idea as to how much will need to spend.
2. Develop the Financial Projections
This is the part of the plan where you will need to come up with your monthly financial projections. This is where you will need to anticipate how much income your business is to receive, as well as how much expenses it will be required to make at the end of every month. You may also check out financial budget plans.
The reason as to why you would need to do this is because it will help you understand if whether your business will be able to gain a profit or if it's just going to end up with losing you money. So think about all of the sources of income that it will receive at the end of each month. Come up with an estimate of how much you think that will be. Do the same for your expenses by taking note of all the different things such as supplies, labor costs, or rental fees and come up with the estimated total. You may also see financial business plans.
Once that's done, compare the two to see whether which is higher in terms of amount. You'll obviously want your revenue to be higher than your expenses so make sure that you've calculated properly to see if that is so. You can also see sample budget plans.
To help you with this, you can make use of simple spreadsheet software or tools available in whatever accounting software you have decided to use. Don't assume sales will convert to cash right away. Enter them as cash only when you expect to get paid based on any prior experience that you have had.
Also, prepare a projected income (profit and loss) statement and a balance sheet projection. This will help you better see whether your business's financial situation is in a good or bad state, allowing you to see just how much of an impact there is to your business's path towards success.
3. Know Your Business's Financial Needs
Once you've been able to gather the information on your business's financial projections, you must then use it to determine its financial needs. Approach your financial partners ahead of time so that you can discuss what different options can be taken in order to meet the financial needs of the business. You can also read budget templates for mac.
You have to make sure that you are able to make them so that your business can continue to operate. Also, well-prepared projections will help reassure bankers that your financial management is solid, making it more likely for you to be approved for loans. You may also see business marketing plan templates.
Sample Business Financial Plan
4. Plan for Any Contingencies
There are times where problems arise wherein you will be required to spend a hefty sum of money or situations wherein your business's finances suddenly deteriorate. In the event that was to happen then you would want to make sure that your business has the funds to cover for them. This means that you want to come up with a contingency plan to ensure that when these events do happen, you'll be better prepared for them.
First, you'll need to think about all of the different possibilities wherein there is a sudden need for your business to shell out a certain amount of cash. Think of the many situations and place them into the plan. You can also like marketing strategy business plans.
Once you're done with that, then the next step is to come up with a system wherein you are able to save up for any emergency funds. It's best that you have maintained a cash reserve or keeping lots of room on your line of credit. That way, you won't have to worry too much in the even that you might have to obtain a loan or shell out your business's finances in order to get rid of any surprise expenses. You can also like sample catering business plans.
Just be sure that you know what these emergency and surprise expenses are and that you come up with a plan that will ensure you have the money to pay for them. You may also see free business plans.
5. Monitor Your Business's Finances
Throughout the entire business year, you're going to have to keep a good eye on your business's financial standing. Compare actual results with your projections to see if you're on point or if there are things that need to be adjusted. By doing this, you are able to spot any financial problems occurring in your business before they get out of hand. You may also see sample marketing business plans.
Also, managing your finances will help you see if there are any costs that you can cut that will ensure your business's cash inflow is greater than its outflow. You may also see successful business plans.
6. Ask for Assistance
You may not be up to the task when it comes to managing the finances of your business. It's either because you're too busy or that you have no idea as to how you should go about in doing it. If you're having trouble then you can always hire someone to handle your business's financial statement samples.
You have the option to hire an expert to help you put together your sample financial plan. You just have to make sure that this person is someone who has the skills, knowledge, and experience to actually do so. So before you decide to hire someone to help you manage your business's finances, you must first see if he or she has met the necessary qualifications. Also, make sure that you're comfortable with this person as you're trusting the calculation of your business's finances to him or her.
While it's never going to be easy to run a business, knowing where it stands financially will always be helpful. So make sure to follow the steps above to ensure that you know everything that you need to in regards to your business's financial standing. You may also see sample small business plans.
If you would like to learn about the other types of plan samples that you can come up with, then all you have to do is to go through our site. It has many different articles and they all have information which should provide you with the help that you need. Just be sure that you go through them thoroughly so that you can make the most out of whatever it is that they have to offer you.