Plan Templates
19+ Farm Business Plan Templates – Word, PDF, Excel, Google Docs, Apple Pages
To develop a viable farm business plan, it will take a great idea. During the writing of a farm business plan, you will develop an overall vision and mission for your business. You can add the short and long term goals you have for your farm in the plan. In planning for your next bean of the farm business, deciding on the suppliers, making the deduction of the selling point or shop expansion plan, templates will always inspire a thoughtful plan for you.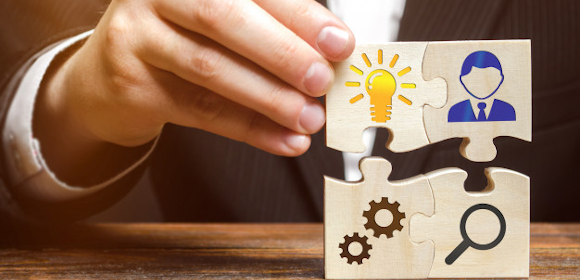 Farm Business Plan Template
If you know how to handle it, a farm business is one of the most profitable businesses out there. Develop a competent business plan for your farm with the help of the above template, which is a farm business plan template. Should you need a guide to write a top-of-the-line business plan, this template is definitely for you. It is completely editable and can be customized in the way that best suits your needs.
Agriculture Business Plan Template
Planning an agriculture business is tough. You can make it a tad bit easier with the help of the above template, which will prove to be of great use. It is easy to download, edit and customize in the way you like best. It has very useful content, so you do not need to go through the stress of creating one from scratch. This acts as a roadmap for your farm and defines both the class="more-content">mission and vision of your business. This also includes the short- and long-term goals of the company and the steps to achieve these goals. Check it out now!
Dairy Farm Business Plan Template
A dairy farm business is one of the most profitable businesses to start with. If you're about to start your dairy farm, then you are in the right place. You can make good use of the above template. This business requires knowledge and skills to make it a success. Intensive research is needed to study farming practices. For that, the above template would be the right thing to use. You can also download it on any electronic device easily
Animal Farm Business Plan Template
Develop short and long term goals with the help of the above template. When planning to start your animal farm business, one of the most important factors you need to consider is the property or the environment where you plan to construct it. Having an effective business plan can help you run this kind of agricultural industry successfully. This business plan template listed above will prove to be of great help to you while creating the right business plan for your business,
Sample Vegetable Farming Business Plan Template
Interested in starting a business in the agricultural sector such as vegetable farming? If so, you might need the help of a business plan and that is what we got here for you. The above template would easily help you determine if your business idea is viable and practical enough to be a successful one. Create a well-formatted document that summarizes the financial and operational objectives of your vegetable farm as well as detailed financial projections, forecasts about your business's performance, and a marketing plan. All you have to do is download this template and edit it the way you like best.
Poultry Marketing Plan Template
Vegetable Farming Sales Plan Template
Farm Business Plan Template in Pages for Mac
Creating a Farm Business Plan:
Step 1: Goals and Objectives
The first thing you need to do is know why you are creating the business plan and create the goals you need to achieve accordingly. These goals can be developmental and business goals that you would have to reach. Sample business plan templates will help you understand better how to create the right plan for your farming business and how you can make the most effective one out of it.
Step 2: Background Information
The next thing to do would be to give enough background information about what you do. This also includes answers to questions like where are you located, what is the amount of land you are farming in, when did you start farming, how are you working currently, what are the resources and practices you use, etc. This will give you and others a basic idea of who you are.
Step 3: Market Research
Remember to research the market you work in thoroughly, inside and outside. This way you will have a good idea of what the customer needs from you and you can provide him/her with those products. Market research will help you built a stronger strategy and plan that is most effective. Check if your plan fits into the general market and change it accordingly.
Step 4: Strategy and Marketing Plan
You should always have a marketing plan ready for your business. You can check out marketing plan templates to draft the right plan on how to market your business. Strategic plans will help you understand how to use the right strategy to create one of the best plans for your business.
Step 5: Budget
Financial plans will help you create the right budget for your business plans so that you will know where to cut down costs and where you can increase revenue accordingly. This way, you can make a clear budget plan that will make you know how you have to increase your production of crops and which one is most effective to do so.
Step 6: Review
Once you are done with adding all the necessary details in the business plan, check it again. Review it for any errors in grammar or details that you might have done unknowingly and make all the changes you need to. Also, remember to keep updating your business plan regularly, to keep pace with the changing market always.
Agriculture Farm Business Plan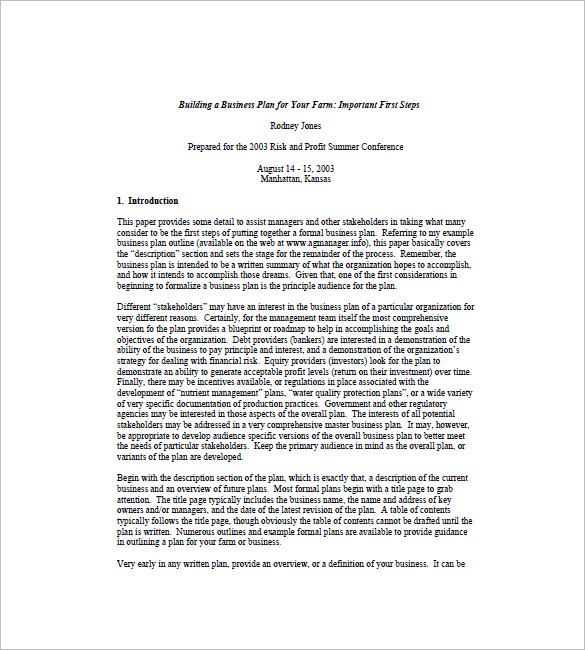 agmanager.info
The Agricultural Farm Business Plan is an extract from an elaborate paper that aims at providing information on the first few important steps required for setting up a Farm Business Plan.
Cattle Farm Business Plan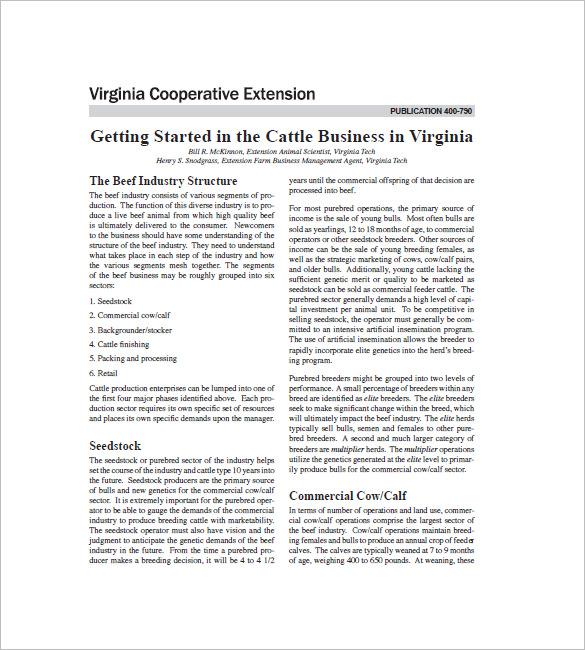 pubs.ext.vt.edu
The cattle farm business plan presents a sample template under Virginia Cooperative Extension that presents report samples that suggest ways of getting started in the Cattle Business in Virginia.
Chicken Farm Business Plan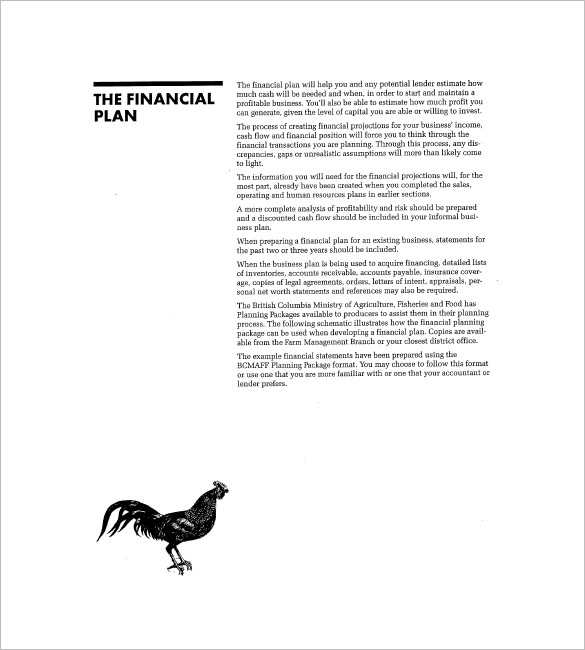 agf.gov.bc.ca
Check out the chicken farm business plan sample template that presents a comprehensive business financial plan which stresses the need of having an elaborate financial plan for a farm.
Cow Farm Business Plan

gf.gov.bc.c
simple business plan making an entrepreneur think and then decide.
Dairy Farming Business Plan

agf.gov.bc.ca
The dairy farming business plan highlights the importance of having a title page for a business plan that makes it look more professional mentioning the contents to be mentioned in such a title page.
Farming Business Plan

daff.gov.za
Fish Farming Business Plan

ncrac.org
Goat Farming Business Plan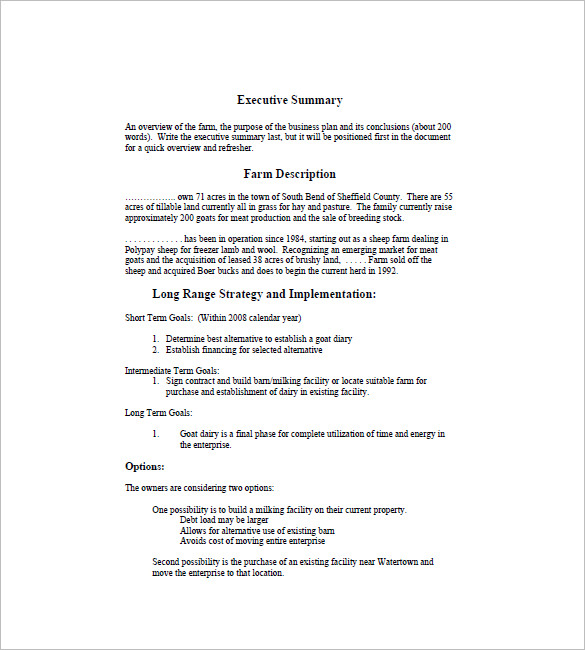 nebeginningfarmers.org
Pig Farming Business Plan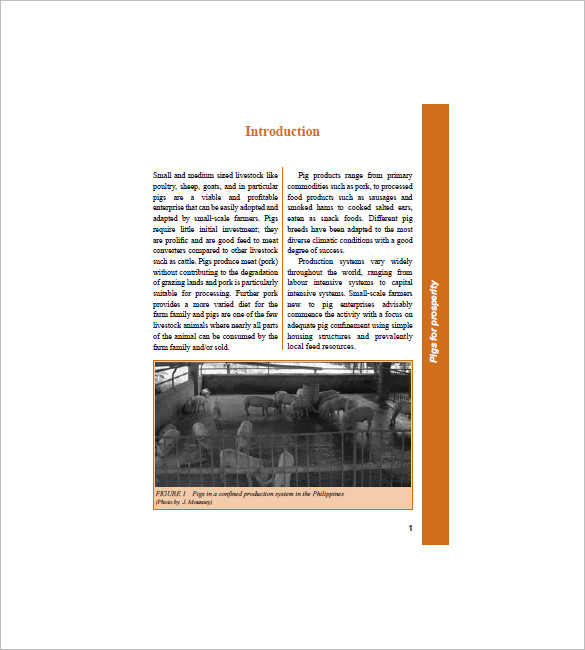 fao.org
Poultry Farm Business Plan

agf.gov.bc.ca
Small Farm Business Plan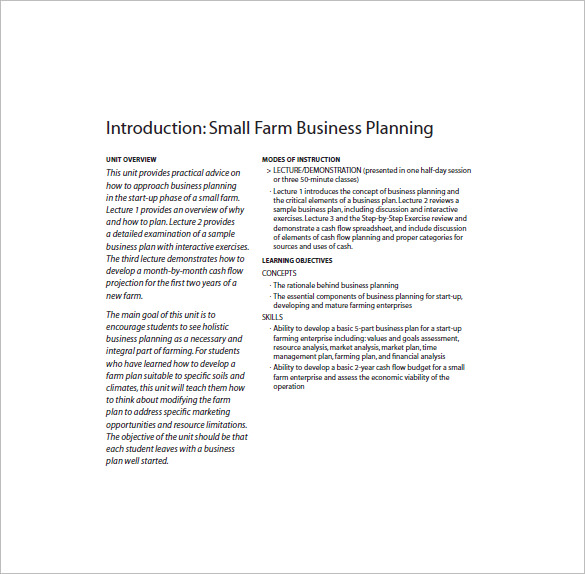 casfs.ucsc.edu
Solar Farm Business Plan

reachsolarfarm.co.uk
The templates in word, pdf, and excel have been customized to serve diverse clients' needs and offer them the flexibility of accomplishing projects. Get to download some of the sampled templates and have experience of a reduced workload time.
Conclusion:
Writing a farm business plan is a big thing. Your plan can be as simple as it needs to be so that you can follow it with not much ado. Remember to start with your mission statement and goals, so that you know what you have to do. Do proper research, so that you will have a good idea of what to do for the better growth of your business. Take it one step at a time and do not rush. There are many plan templates available online on the internet for you to check out and choose the best one that will suit your business perfectly, regardless of what industry you are in.
It is never easy to start a business, but if you want to, you need to have the right business plan ready to make sure you can get through any of the difficulties thrown at your face without fail. For that, we have just the right templates and they are all listed above. You can check sample Excel plan templates for more plans in the word format, which can be of great use and easy to edit and customize in the way that suits your needs best.
General FAQs
1. What is a Farm Business Plan?
A farm business plan can be defined as a roadmap for your small farm. It is both process and product. During the writing of this business plan, you will develop an overall vision for your business. This business plan also helps your focus on both short and long term business goals.
2. What is the purpose of a Farm Business Plan?
A farm business plan provides a blueprint for the goals of your farm business. It is a tool used to assess how well your farm is doing and what are the changes to be made if any. This allows you to compare your initial goals and see if you have reached your targets.
3. What should be included in a Farm Business Plan?
The following details are to be included in a farm business plan:
Gather information and research markets
SWOT analysis
Alternative strategies, if any
Add one or more conclusion
Add your strategies and reread your mission statement
Implementation plan to reach your goals
List of resources and materials needed, budget, etc.
4. What is a good Farm Business Plan?
While making a farm business plan, you must develop an overall vision for your business. A good farm business plan should include your goals for the short and long term future. It should also define how you will achieve these goals and what is your business set up for the next five years.
5. How to make a Farm Business Plan?
Making a farm business plan:
Take stock of the crops growing on your farmland
Assess how long does it take to grow a certain crop
Write the mission statements
Design your business plan
Action plan to get over any unexpected/expected crisis
Budget for each crop and their sale values
Salaries for workers, etc.