Management action plan of a business organization is required to reach business goals easily. A detailed event action plan details about the steps to be taken one after the other in the business. This will help when the management team is conducting the steps in order to get success in the business. You may also see Plan Samples.
Management Action Plan Template
Energy Management Action Plan
hse.ie
Management Response and Action Plan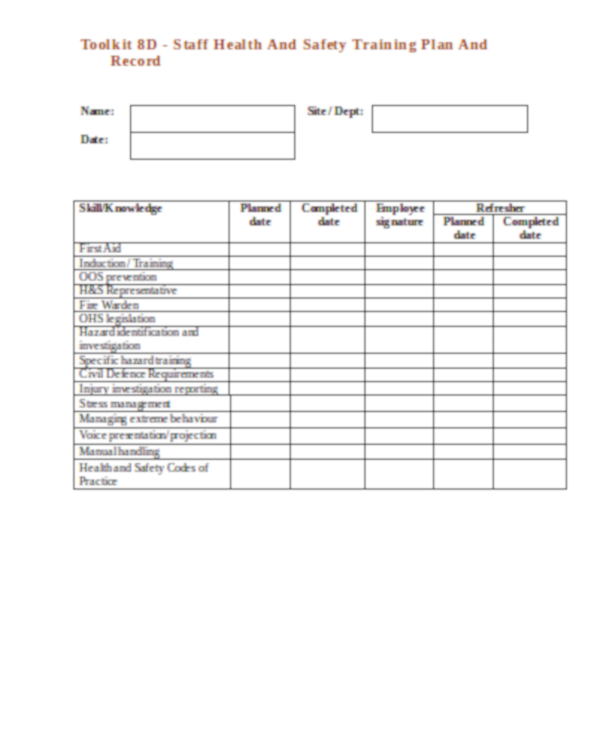 ic.gc.ca
It with the help of effective business action plans it will help to business make a prominent presence among potential customers and competitors. By proper evaluation of the action plan, you can measure the success rate of your business. However, the action plan is one of the effective time management tools. The team action plan functions in a strategic way to deal with team projects.
Draft Financial Management Action Plan
janaagraha.org
Self-Management Action Plan
miccsi.org
Speed Management Action Plan
safety.fhwa.dot.gov
Pest Management Action Plan
nwf.org
Carbon Management Action Plan
guildofstudents.com
When you go through sample emergency action plan, you can know about details of the steps to be covered under the action plan. Some details like specific time frame, specific task, and the resource required for smooth running of the business are mentioned. However, emergency action plans helps prevent chances of injury that occurs during emergencies or accidents. The emergency action plan is a written plan followed by the employees so that they are able to act properly during emergency situations. Instead of getting perplexed, the employees should be aware about the steps to be followed after one another so that they can achieve success in it.
In this relation, strategic action plan would be of immense help for the company to achieve their success easily. By incorporating the right strategies, the company can stand out among the competitors in the market. Also, by implementing the strategic rules, it will be easy for the company to attain the highest profit level easily. In a strategic emergency action plan, it is important to include the person whom you have to report, different evacuation procedures, and evacuation routes. The individuals involved in the emergency plans should be experienced and smart enough to deal with the situations. For critical operation, strategic plans are important.
Medical Management Action Plan
campaustralia.com.au
Case Management Action Plan
kdads.ks.gov
Enrollment Management Action Plan
hawaii.edu
Noise Management Action Plan
torontopearson.com
Weed Management Action Plan
sainthelena.gov.sh
Risk Management Action Plan
aflcommunityclub.com.au
For creating management action plans, you can follow templates. With this help, it becomes easy to keep track of the work progress, look for the scheduled projects and check the budget details. In case of shortage of budget, you have to change the plan accordingly. This will help you achieve success in the market.
In an affirmative action plan, it is better to start with simple planning template. In addition, you have to use task management software that would ease your task of action planning. When working in a team, it is important to know whether everyone is able to know about the functioning of the software or not.
However, an effective management action plan offers plenty of benefits. It helps to focus on activity along with strengthening the team morale. So, a risk action plan of any business is similar to that of marketing plans. A properly made risk action plan help you cover up for the risks.
Moreover, it also details about the team that will take up responsible of making up for the risks involved in the business. For whichever plans you make, it should be effectively implemented that would help in growth of the business.