Successful sales transactions begin with a thoughtfully curated sales presentation. If you want to have better chances of acquiring new clients and leads, make sure that you will present your business and/or your offers in a professional and excellent manner. A sales presentation can help you close business deals and create opportunities for new sales ventures. Use simple presentation templates when creating your sales presentation for better formatting results.
318+ Sales Templates in PDF, Word, Excel, PSD, Google Docs, PowerPoint, InDesign, Apple Pages, Google Sheets, Publisher, Apple Numbers, Illustrator, Apple Keynote, Google Slides, HTML5 - START DOWNLOADING
5 Steps to Develop an Impressive Sales Presentation
A sales presentation must be tactical. You need to look at it as a touch point where your customers or clients can connect to the business. The document that you will create must align the vision and offers of your company to the needs and/or wants of your target market. The steps that you can follow if you want to develop a sales presentation that can surely impress your target audience are listed below.
Step 1: Identify the Reason on Why the Sales Presentation is Needed
Know the purpose of the sales presentation. Before you go the technical route, like selecting business presentation templates, you must first identify the reason behind the creation of the sales presentation. If you already have an idea about the sales presentation's purpose, then you can properly brainstorm the points that you can highlight so that the transaction can be advantageous for your business.
Step 2: Know the Basic Needs and Requirements of Your Target Audience
A sales presentation can be deemed irrelevant if you cannot provide the details that are either requested or expected by your audience. You have to create a list of the basic needs of your customers so you can identify ways on how to present this information in an appealing manner.
Step 3: Select the Language, Format, and Presentation Style That You Will Use
The variables of your sales presentation must be cohesive. For the discussion to get positive responses, it is of utmost importance for your delivery to be well put together. In this way, it is also easier for your target audience to digest all the details of the presentation. Always have a conscious effort to use a formal language and tone within an easy-to-understand format.
Step 4: Outline the Main Points That You Plan to Present
If you will properly plan the entirety of your sales presentation, you can get higher possibilities of transforming leads to actual sales. Creating an outline can help you remember all the major areas of your presentation. You can also use this outline to be reminded of the sequence of your discussion.
Step 5: Use a Template to Present Your Discussion
A sales presentation can be efficiently and effectively done with the help of free presentation templates. Since you already have all the details that you need, the last thing that you must do is to select a template that can properly showcase all the information within your presentation appropriately. Edit template features when necessary.
11+ Sales Presentation Templates
1. Fashion Sales Template
Download
Sales presentations can generate new clients. It can also strengthen the brand of your business. If a fashion house uses a fashion sales template that is suitable for the company's nature of operations, it will be easier to connect to different stakeholders like buyers, re-sellers, and raw material sources.
2. Sales PowerPoint Presentation Template
Download
If you want to maintain or better the sales performance of your business, create powerful PowerPoint presentation design templates. Give your presentation a fresh look so you can present the image of your business in an outstanding way. Knowing what to include in your sales presentation and how to put all these items together can help you edit out unnecessary information or irrelevant design materials.
3. Interior Sales Presentation Template
Download
Make sure to be keen when looking into templates. Create subtle changes in the layout so that the final sales presentation can highlight all the items that you want to discuss. As an example, even with the usage of templates; your interior sales presentation must still present the unique qualities of your business and the advantages that your products and/or services can provide to your audience.
4. Simple Sales PowerPoint Presentation Template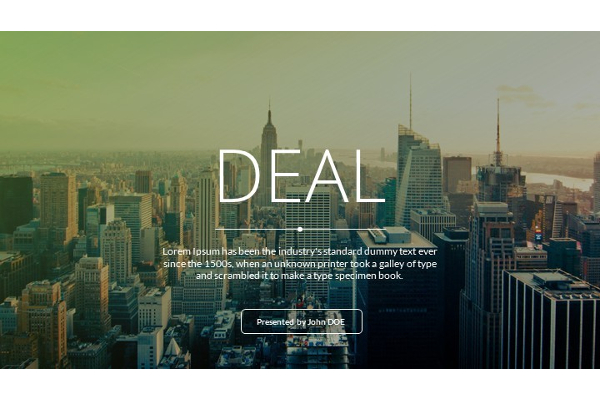 Download
Simplicity is key when creating a sales presentation. Some businesses tend to squeeze in as many design ideas and information as possible that the final output tends to become overwhelming. Using presentation outlines and referring to simple sales PowerPoint presentation templates can help you edit your sales discussion accordingly.
5. Sales Report Presentation Template
Download
Sales presentations can be created for internal transactions. Case in point, sales report presentation templates or budget presentation templates are used to give information about the sales and/or budgeting conditions of the business. This type of presentations are necessary so that the management can be aware and updated with what is happening to the business.
6. Multipurpose Sales Presentation Template
Download
Companies can create a multi-purpose sales presentation template. This type of sales presentation is generic and provides all the standard information needed for the typical sales transactions made by the business. Companies with both specific and seasonal offers develop this sales paraphernalia so they can give out a document to potential clients or customers any time of the day.
7. Financial Sales Presentation Template
Download
Divide your presentation details into categories or groups. Giving focus on each area of discussion can make your sales presentation more understandable. As an example, a financial sales presentation template can appeal to more audience if you can build-up the main purpose of the discussion through identifiable points rather than giving out excessive information in one blow.
8. Sales & Marketing Presentation Template
Download
A formal sales presentation is necessary for the fields of sales and marketing. However, being formal should not translate into being boring. Think of ways on how you can spice up your discussion which can also be appreciated in a corporate setting. Selecting an appropriate presentation template plays a vital role in this endeavor.
9. Creative Sale PowerPoint Presentation
Download
Not all sales presentation are formal. There is also a creative sales presentation which is commonly observed in the industries of print, media, fashion, and the arts. The main take away from this is that your sales pitch must also be based on the field of your expertise or the core existence of your business. Identify ways on how you can translate your business message and sales vision into an eye-catching proposal.
10. Sale Slide Presentation Template
Download
Using slides when making your sales presentation is recommended. Since you can place a limited amount of information per slide, you can further get the attention of your clients or customers. This can make your discussion more precise and direct to the point which is great especially for memory retention purposes.
11. Modern Sales Presentation Template
Download
Nowadays, professional presentation templates have become more modern to fit industry standards, trends, and market expectations. While a modernized sales presentation sounds appealing and exciting, you must remember the core of your presentation which is to give an idea about your business and the relation of its offers to the needs and activities of your target audience.
12. Professional Sales Template
Download
Using sales presentation templates can make the sales discussion more professional. Having references can come in handy as these materials help in improving your knowledge areas about presentation formatting. The flow of your overall sales presentation can also be more cohesive if you will thoroughly think of the structure and design of your discussion.
Your sales presentation matters a lot. You have to put a lot of effort and time when creating this document so you can get maximum results. Even if the final decision of transacting with your business will still rely on your clients or customers, doing your part in the best way possible can be a great avenue to present your business and what it promises to deliver.